Splinter Cell fans waiting not-so-patiently for the return of Sam Fisher might have been left disappointed with the recent Ubisoft Forward presentation. There was no mention of a new Splinter Cell game, but we did get to see Far Cry 6, as well as Assassin's Creed Valhalla, and more in action.
Now, the voice actor who plays Sam Fisher in the Italian language version of the iconic franchise has yet again teased a new game.
A new Splinter Cell game teased
Rumours about a new Splinter Cell game have been making the rounds for several years now, and Luca Ward hasn't exactly been tight-lipped about a new game in the franchise.
From a tease in Assassin's Creed Odyssey to hints in Rainbow Six Siege, publisher Ubisoft has also made it clear over the years the franchise is still on their minds. Now, Luca Ward has come out to say Splinter Cell will return.
This information comes from an Italian publication called Multiplayer.it, who had an interview with Luca Ward. In the interview, Luca Ward explains: "There is this return of Splinter Cell which should take place I think for a conclusive episode, but I'm not sure about this.
"However, they have not yet figured out whether to do it in 2021. Before it had to be 2020, then what happened and in 2020 several big projects got stuck. Others went on like Cyberpunk 2077 on which I have almost finished working. "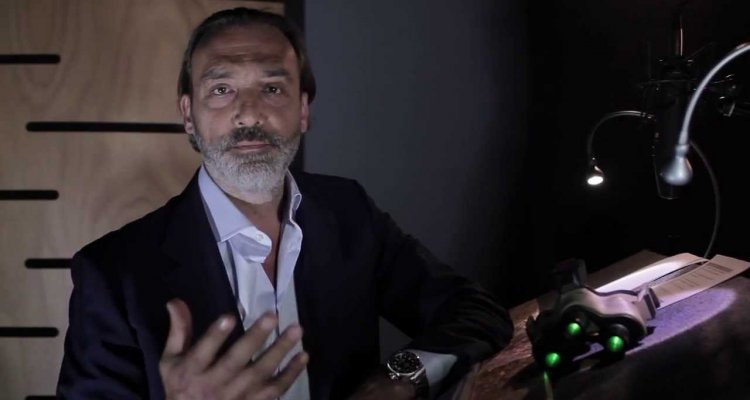 The Italian voice actor for Sam Fisher (Picture: Luca Ward)
It sounds as if some projects Ward has been working on have been delayed internally. This is likely due to the COVID-19 pandemic, and it does seem as if Ubisoft planned to show the new Splinter Cell game before the end of 2020, according to Luca Ward's statement.
Mr Ward finished it off with a concise, confident statement, saying: "But I am sure that Splinter Cell will return, this is a fact."
At the time of writing, Ubisoft has not officially revealed or even confirmed the existence of a new Splinter Cell game, so take this information with a grain of salt.
For now, you can wait for Sam Fisher's return while watching the latest episode of our Lockdown video series.