The hype for Resident Evil 8 is building every day, especially since rumours have pointed towards a reveal at the PS5 games showcase, now scheduled to take place on 11th June. 
An industry insider, AestheticGamer aka Dusk Golem, has now shared a new detail: Resident Evil 8 will have three playable characters.
Resident Evil 8 playable characters
According to leaks and rumours, Resident Evil 8 will take some serious departures from the franchise norms, and it will be the darkest and most gruesome Resident Evil yet.
We would love to see the return of Ethan Winters. Fans already know Ethan, an American system's engineer, survived the events of Resident Evil 7, as he was transported out of dodge on an "Umbrella" helicopter. He is an everyday person, someone we can relate to.
According to the industry insider AestheticGamer aka Dusk Golem, Ethan will be the main protagonist in Resident Evil 8. However, he will also be joined by two other playable characters. 
(1/2) I guess I should mention this, though Ethan is the main playable character of RE8, RE8 has three playable characters. I kinda already shared this months ago in a roundabout way; as Revelations 3, RE8 had three playable protagonists. However I've had it confirmed a few times

— AestheticGamer aka Dusk Golem (@AestheticGamer1) June 9, 2020
Rumours have suggested the next Resident Evil title was supposed to be Revalations 3, but Capcom turned the game into a mainline entry, with Ethan Winters as the lead.
Not all fans love Ethan Winters, but according to the industry insider, you will be playing more than half the game with him.
(2/2) now that the final game of RE8 retains the three playable protagonist aspect. From how I heard it, you play about 50-60% of the game as Ethan, 30-40% as the secondary protagonist, and about 10% of the game as the third one. For those curious.

— AestheticGamer aka Dusk Golem (@AestheticGamer1) June 9, 2020
Who could be the other playable characters in Resident Evil 8? Well, in Resident Evil 7, you had a choice to either save Zoe of Mia. If you chose to save Mia by giving her the serum, she will survive the ordeal and receive medical treatment onboard the helicopter with Ethan.
If Capcom chooses this ending as canon, Mia could very well be by Ethan's side in Resident Evil 8.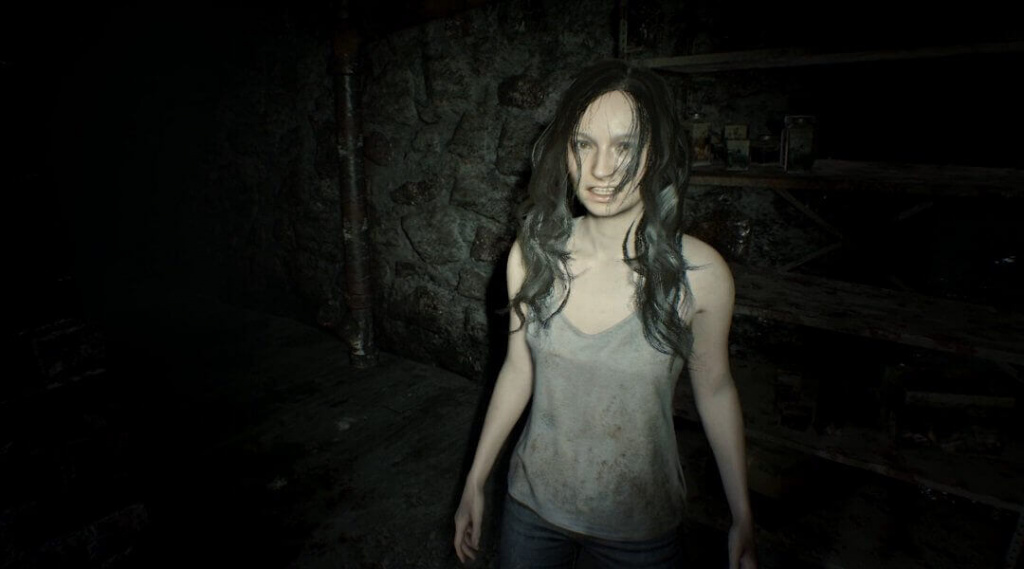 Could Mia Winters be one of the Resident Evil 8 playable characters? (Picture: Capcom)
Then, we could possibly see Chris Redfield as a playable character as well, especially when taking the Resident Evil 7 DLCs into consideration. This is, however, just speculation on our part.
According to rumours, the game should be a cross-gen title to release sometime next year.
As always, remember to take rumours and leaks such as this one with a grain of salt until such time as Capcom officially reveals Resident Evil 8 to the world. This might happen very soon, however, as the PS5 games showcase kicks off on 11th June 2020.
While you wait for Capcom to officially reveal Resident Evil 8 to the world, you can keep yourself busy by watching the latest episode of our Lockdown video series. 
Lockdown: 100 Thieves enter Valorant and Rocket League mobile? (08.06.2020)