Microsoft's Xbox One may have trailed behind Sony's PlayStation 4 in sales this generation, but it's still a successful console filled with excellent titles. 
The initial messaging for the Xbox One prioritised it's capabilities as a home entertainment system; a gambit which pushed them back behind Sony's games-centric marketing for the PS4. 
Since its release in November 2013, Microsoft however has delivered industry-leading services like Xbox Games Pass to keep players in their ecosystem - with new titles consistently dropping to offer one of the best deals available in gaming right now. 
But what games should you be playing on your Xbox One? Here's a definitive rundown. 
(As a general rule, we've disqualified remakes or remasters unless they offer a substantially different experience from the original or if they're a definitive standout on the system. So while Grand Theft Auto V doesn't qualify, Resident Evil 2 Remake and Halo: Master Chief Collection does. VR exclusive games are also not included). 
1. The Witcher 3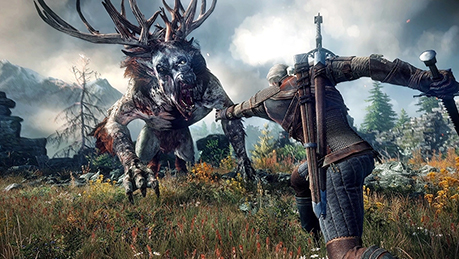 The Witcher 3 is unmissable (Picture: CD Projekt Red) 
The Witcher 3 is one of the best open-world games ever made, driving the majority of excitement behind CD Projekt Red's follow-up Cyberpunk 2077.
The combat can be slightly laborious but it's easy to forgive when you wrapped in a rich world filled with so many excellent quests. Even the side missions, whether hunting down terrifying creatures or assisting with townsfolk, always satisfy with surprise twists. With the release of two excellent DLC expansions piling on the already massive adventure, this is one of the definitive experiences of the generation.
2. Red Dead Redemption 2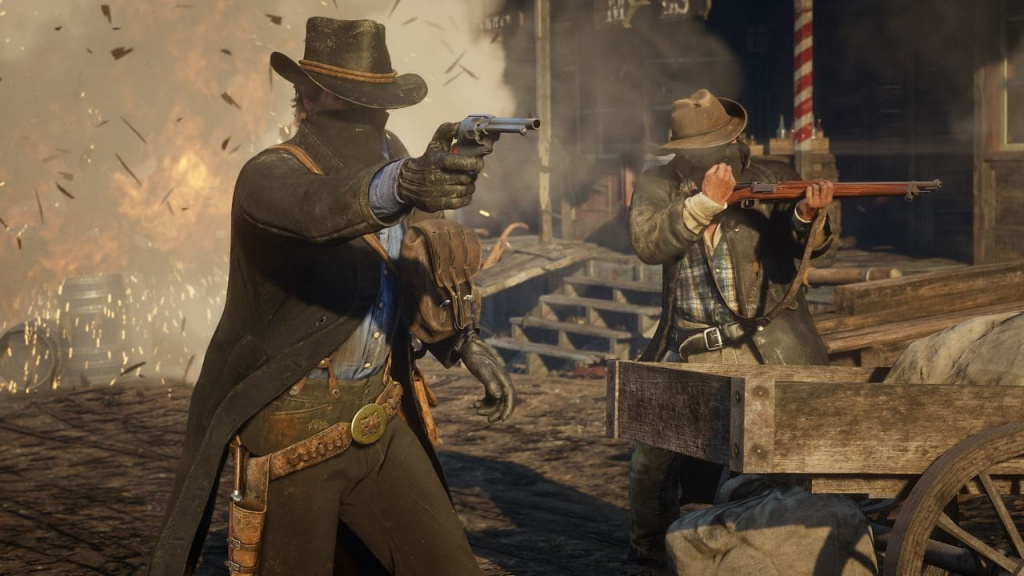 Red Dead Redemption 2 pushed the hardware to the maximum (Picture: Rockstar) 
Rockstar followed-up their western masterpiece with an expansive, weightier and divisive sequel, pushing the hardware to its absolute maximum. 
The emphasis on realistic controls took some out of the experience, but much like western movies of yore, this is a methodical, lengthy tale where wandering the open plains delights just as much as the train robberies. Arthur Morgan and Dutch van Der Linde are also, arguably, the best characters in Rockstar's arsenal.
3. Metal Gear Solid 5: Phantom Pain

Metal Gear Solid 5 expanded into new territory (Picture: Konami) 
Hideo Kojima's last Metal Gear Solid title before departing Konami was a spectacular culmination and reinvention of the series - switching to an open-world with a huge roster of gadgets to take down foes. 
While it's unclear how Metal Gear Solid will continue without Kojima's influence (gulp, Metal Gear Survive), this is an excellent way to end his reign on the franchise.
4. Halo: The Master Chief Collection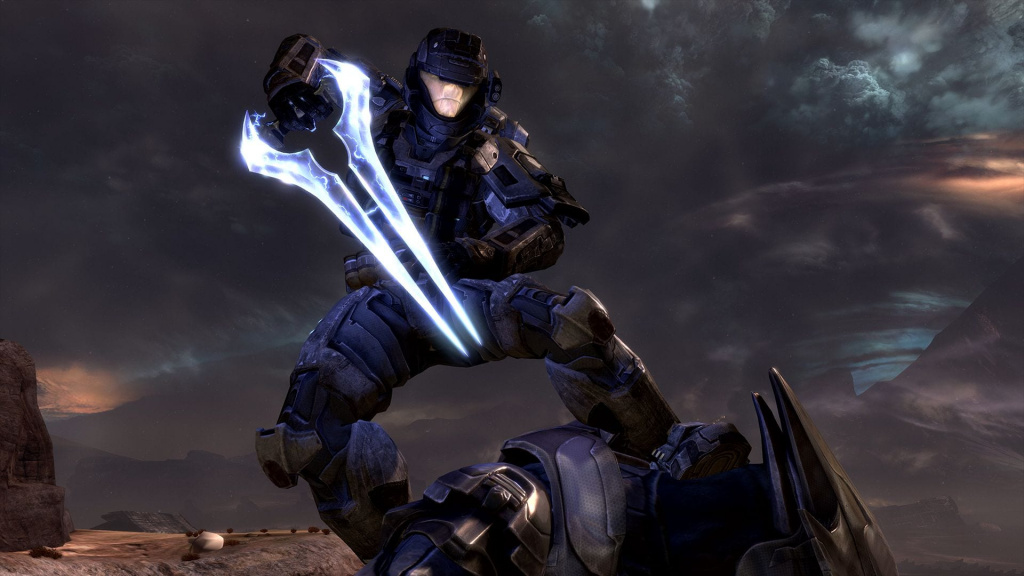 Halo Reach has been added to the Master Chief Collection (Picture: Microsoft) 
While it released in troublesome fashion, developer 343 Industries has since fixed the online issues to turn this massive Halo celebration into the franchises' definitive title. 
With the recent addition of Halo: Reach, this collection features arguably the best first-person shooters across two generations. The remastered version of Halo 2 complete with its spectacular online multiplayer, is worth the price alone. 
5. Minecraft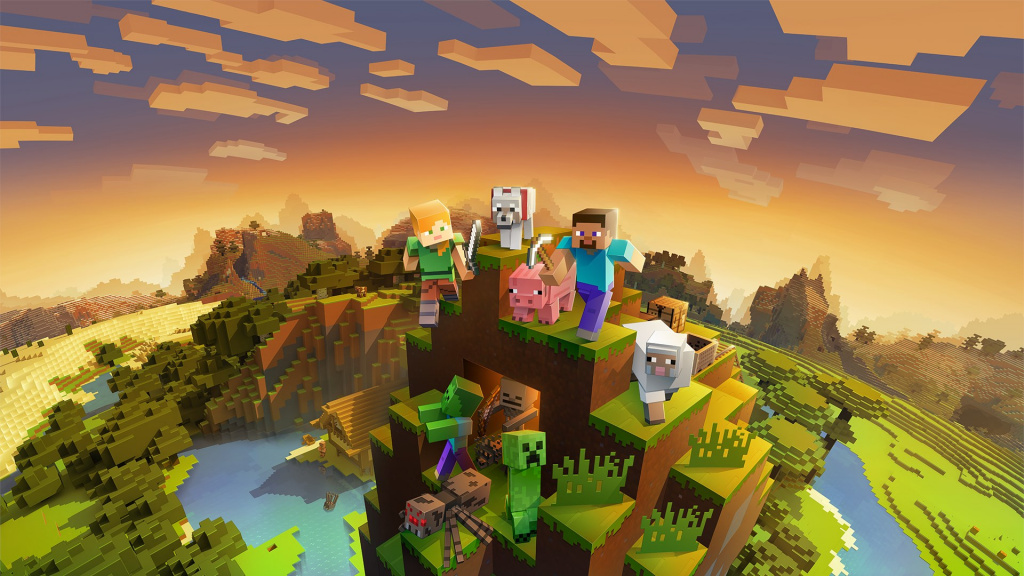 Minecraft has become a platform of its own (Picture: Microsoft) 
We might be breaking our rules about re-releases qualifying for this list, but Minecraft has become an everlasting platform in its own right - with the best version on PC or Microsoft's console. 
Explaining why you should play Minecraft feels like a pointless exercise considering a whole generation has built their childhood around it; working together to create structures and sharing worlds in what's become a learning tool as well. 
6. Forza Horizon 4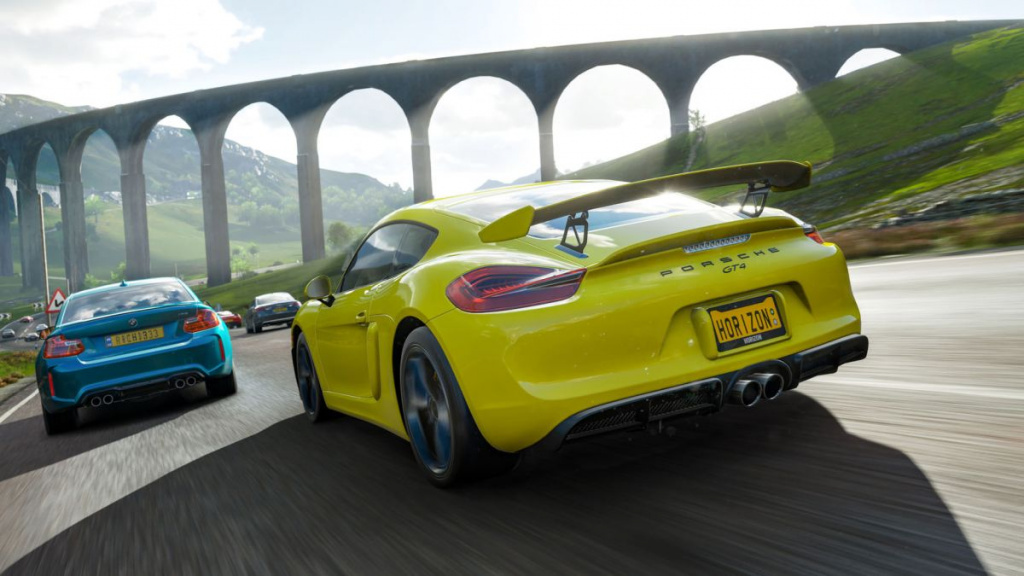 Forza Horizon 4 is one of the best racing games (Picture: Microsoft) 
The lighter brother of Forza Motorsport, Forza Horizon 4 is possibly one of the best racing games ever created - featuring a huge roster of cars and changing seasons. 
Two expansion packs have since been released too, adding extreme weather conditions, more maps, and even an entire DLC campaign based around Lego. If you're yearning to tear up some rubber, Forza Horizon 4 is an essential experience.
7. Resident Evil 2 Remake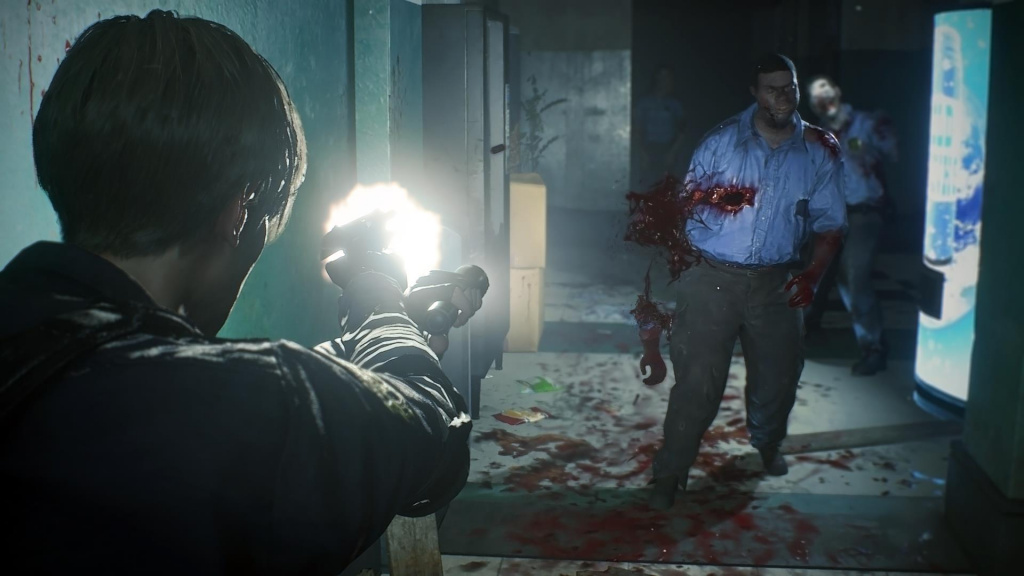 Resident Evil 2 was remade in stunning style (Picture: Capcom)
Arguably one of the best remakes ever, Resident Evil 2 was given a fresh lease of life in 2019 with incredible visuals, a reworked third-person perspective and the inclusion of Mr. X. 
With campaigns for both Leon Kennedy and Claire Redfield, there was a surprising amount of meat too on one of the best next-gen horror experiences.
8. Ori and the Will of the Wisps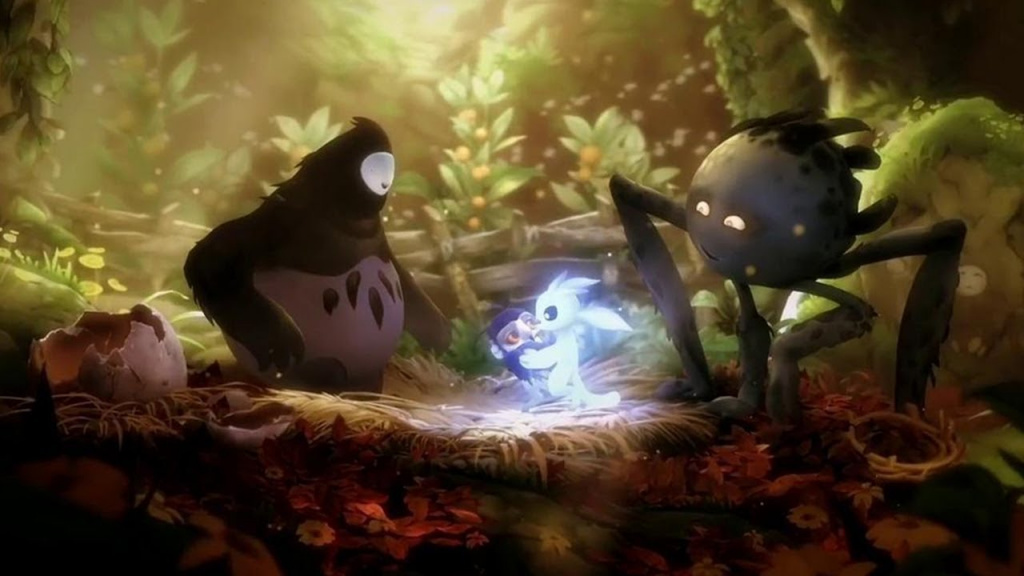 Ori is one of the best Metroidvania's ever (Picture: Microsoft) 
The sequel to Ori and the Blind Forest doesn't exactly reinvent the wheel, but it's an adventure which is borderline immaculate; from the stunning art design, moving storytelling to the tight platforming. 
In a sea of Metroidvania's over recent years, Ori and the Will of the Wisps stands as one of the finest entries in the genre ever created. 
9. Overwatch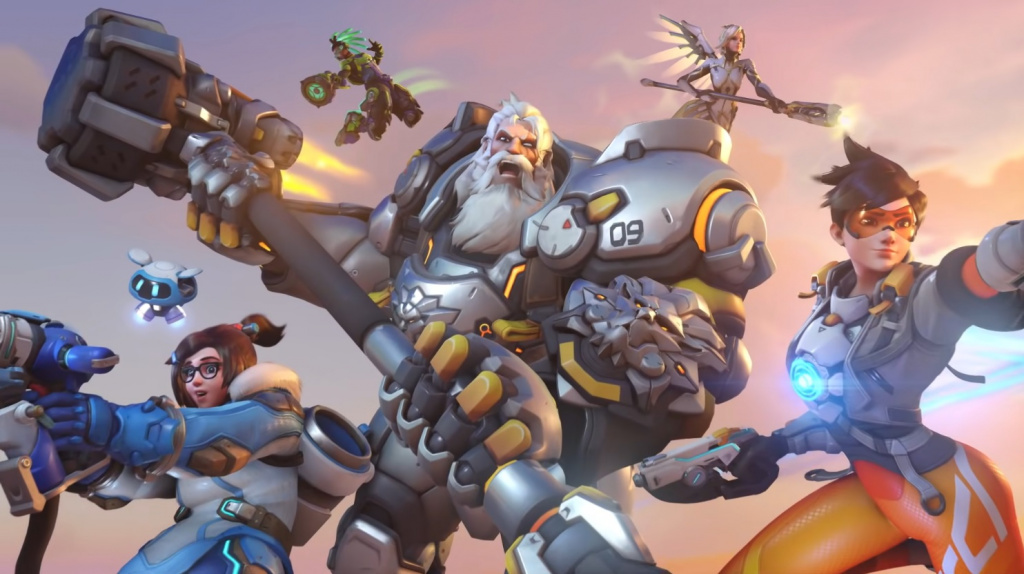 Overwatch is one of the biggest new franchises (Picture: Blizzard) 
While momentum behind Overwatch has dipped with the sequel announcement, Blizzard's shooter became one of the biggest breakout shooters of the generation thanks to its fast, fluid gameplay and incredible presentation. 
With memorable characters like Tracer, Lucio and Hanzo transcending into the pop culture zeitgeist, with the former in Steven Spielberg's Ready Player One, Overwatch is a franchise which won't be fading away anytime soon. 
10. Microsoft Flight Simulator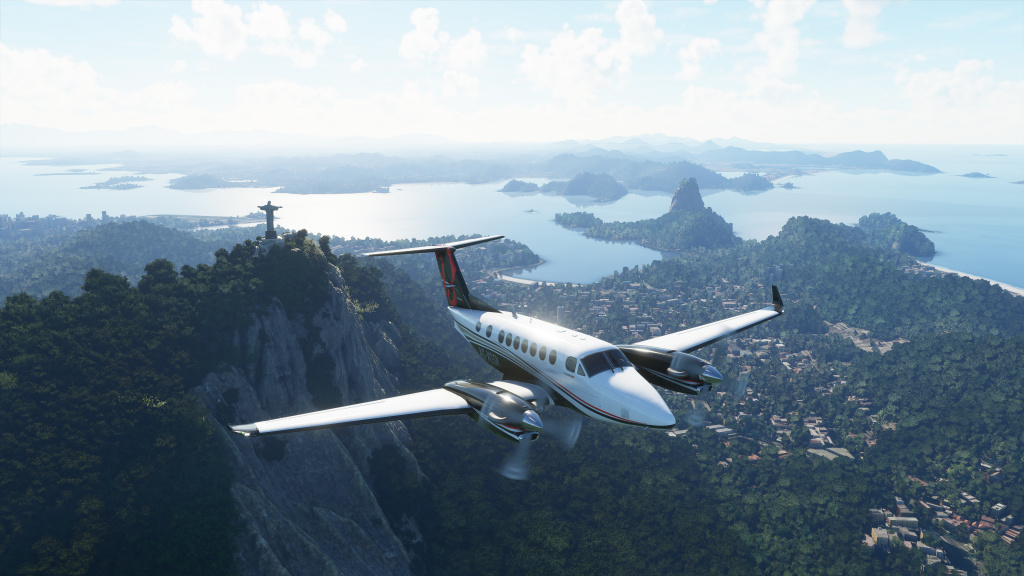 The best flight simulator ever? (Picture: Microsoft) 
While a flight sim might not tickle everyone's gaming itch, the 2020 version is possibly the finest example available - boasting an impressively detailed world map to explore. 
With a variety of planes to test out and a strangely meditative quality, Microsoft Flight Simulator might just impress those who aren't so enraptured by shooters and frantic action. 
11. Dishonored 2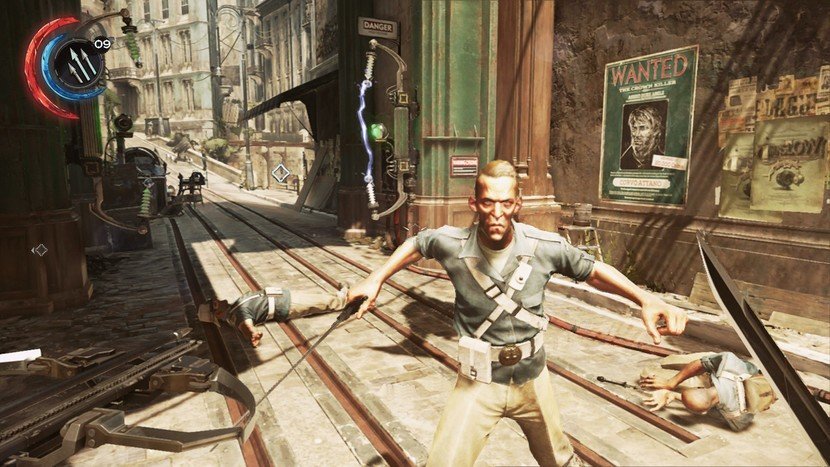 Dishonored 2 is an overlooked gem (Picture: Bethesda) 
Building on the original with more powers and weapons to play around with, Dishonored 2 is an overlooked classic which features some of the smartest level design in recent memory. 
The DLC Death Of An Outsider is similarly excellent too, with the full collection always on sale at an absolute steal.
12. Titanfall 2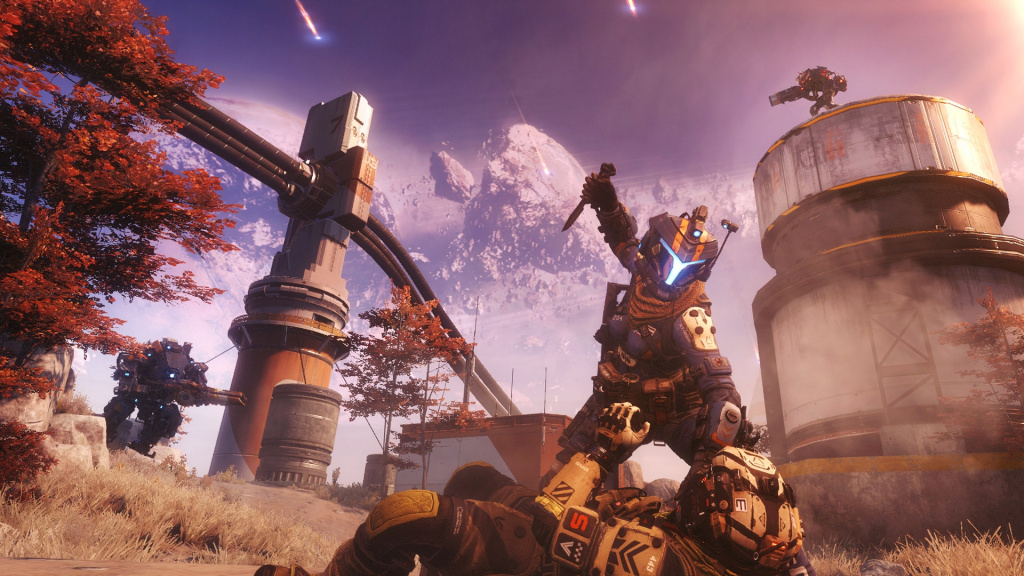 Titanfall 2 is one of the best shooters of the generation (Picture: Respawn)
While the Battle Royale genre has largely dominated the FPS space this generation, Titanfall 2 is arguably the best traditional shooter there's been over the past decade. 
Building on the stellar foundations of the original, this features more titans, crazier action, and an unmissable single-player campaign.
13. Sekiro: Shadows Die Twice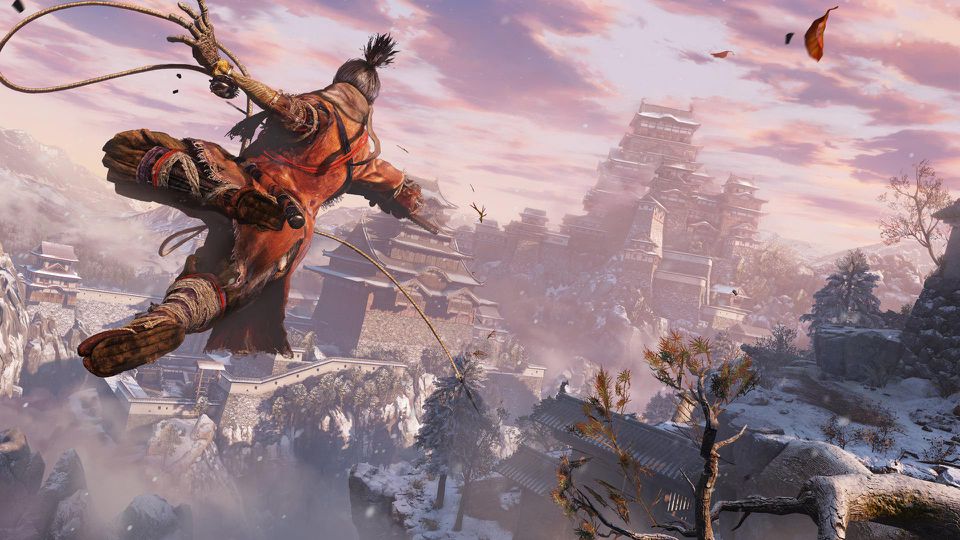 Sekiro is one of the toughest games around (Picture: FromSoftware)
While 'Soulsborne' fans will always argue over FromSoftware's best title, Sekiro: Shadows Die Twice is undoubtedly the most difficult to master. 
If you have patience to grapple with the rhythmic combat mechanics, Sekiro rewards players in abundance - with inventive bosses, memorable encounters and a level of bragging rights unrivalled in gaming. 
14. Cuphead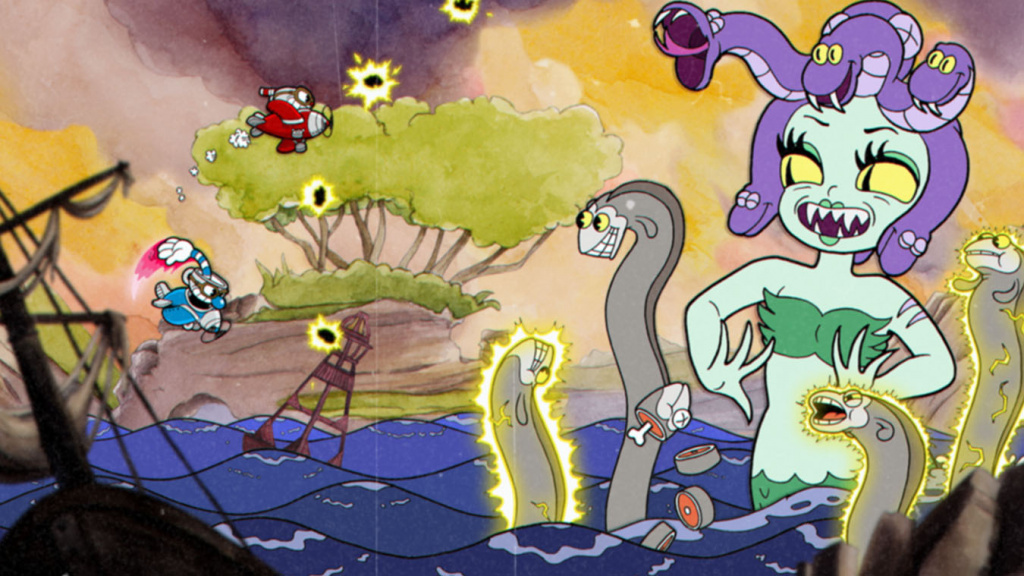 Cuphead is one of the best indie hits of the generation (Picture: Microsoft) 
Originally an Xbox exclusive, Cuphead has since been ported to Nintendo Switch and PlayStation 4 in a bid to attract people to Microsoft's home base. 
It's an impressive sell too, featuring spectacular throwback cartoon visuals combined with a run-and-gun shooter which takes no prisoners in the difficulty department. 
15. Gears 5

Gears 5 is an enormously entertaining package (Picture: Microsoft) 
While it doesn't represent the high-point of the franchise, Gears 5 is an excellent shooter with one of the best campaigns yet. 
It won't surprise those who have played a Gears of War title already, but this is a reliable, enormously entertaining package which offers a wealth of bloody fun. 
16. Destiny 2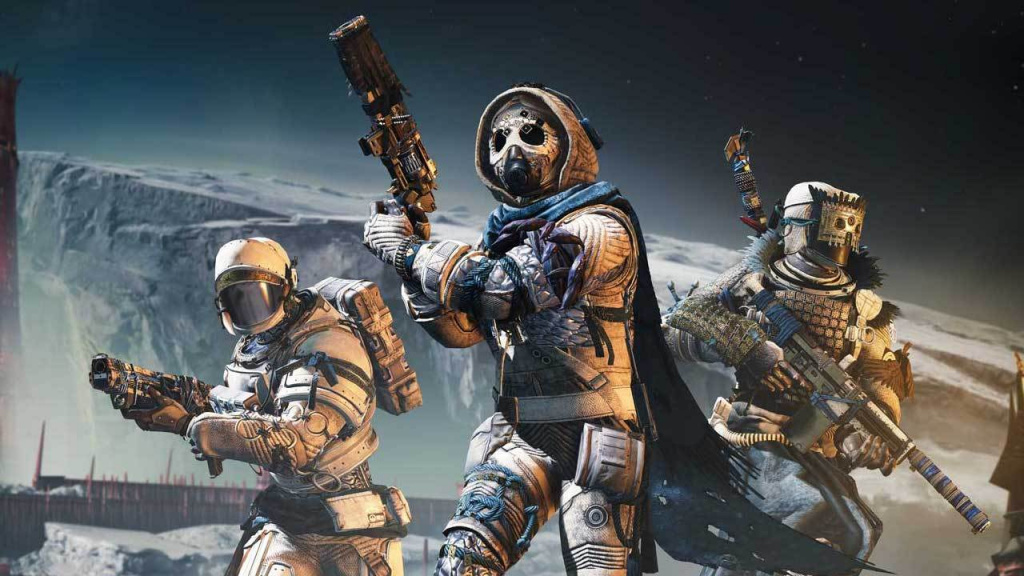 Destiny 2 has evolved into greatness over time (Picture: Bungie) 
Bungie may have met a disgruntled player base upon Destiny 2's release, resetting progress for those who dedicated hours into the original, but the developer appears to have learnt its lesson with their future plans.
With a number of expansions since and beyond, Destiny has cultivated a huge community of players through its excellent gunplay and squad-based raids - being the best example of a first-person shooter MMO on the market.  
17. Doom Eternal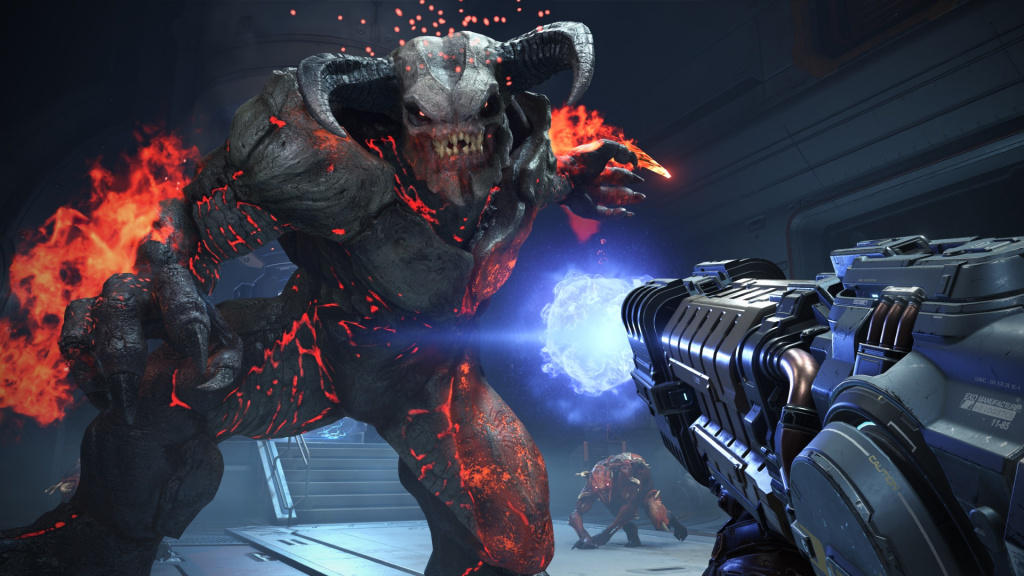 Doom Eternal is a superior sequel in every way (Picture: Bethesda) 
iD Software improved upon the original Doom 2016 reboot in every way with sequel Eternal, steering it closer towards a frenetic resource management sim which happens to take place in the depths of hell. 
With platforming elements and a surprisingly decent multiplayer, Doom Eternal is a well-rounded, chaotic shooter that's essential for anyone who misses old-school game design sensibilities. 
18. Control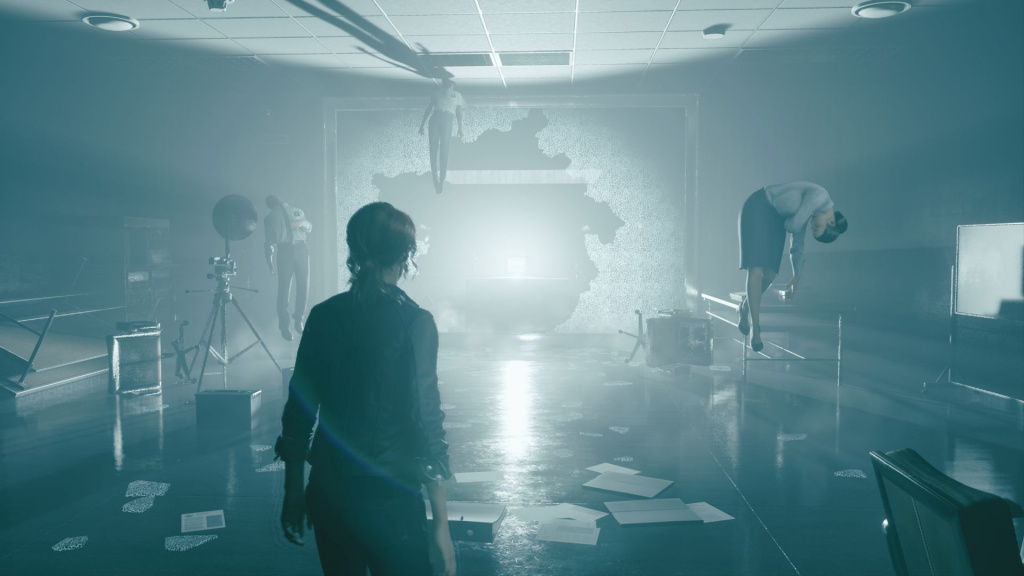 Control is a mind-bending trip (Picture: Remedy) 
Remedy Entertainment hit their stride with Control, combining their love for noir storytelling with incredibly engaging combat. 
It helps the location, the Oldest House, is such a fascinating place to explore - with bizarre paranormal activity meeting brutalist architecture. 
19. Forza Motorsport 7

Forza Motorsport is surprisingly welcoming to new players (Picture: Microsoft) 
If you're after a more serious racing sim, Forza Motorsport 7 represents the current benchmark of the genre - with stunning visuals and over 700 cars. 
Released as a showcase for the Xbox One X console, this entry in the series is surprisingly accessible too - making those unfamiliar with racers of this calibre welcome to step behind the wheel. 
20. Hellblade: Senua's Sacrifice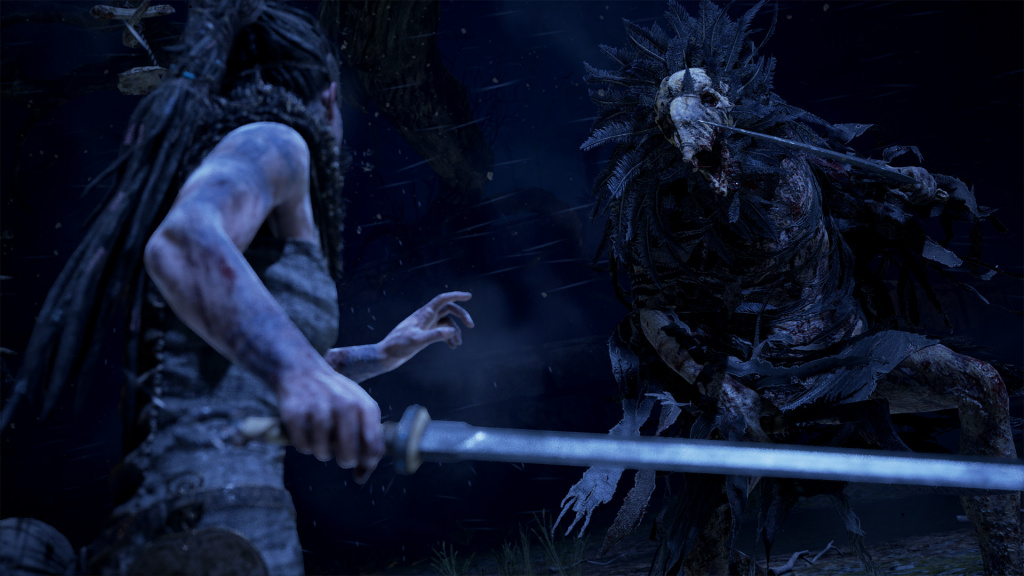 Hellblade is getting a sequel exclusive to Xbox (Picture: Ninja Theory) 
While the sequel is exclusive to Xbox platforms, Hellblade: Senua's Sacrifice is an unforgettable experience wherever you can play it - marking developer Ninja Theory's best work to date. 
With deep-rooted psychological horror themes and a consistently intense atmosphere, Hellblade isn't an experience for the faint-hearted, yet crosses into territory rarely explored in gaming storytelling. 
21. Sea of Thieves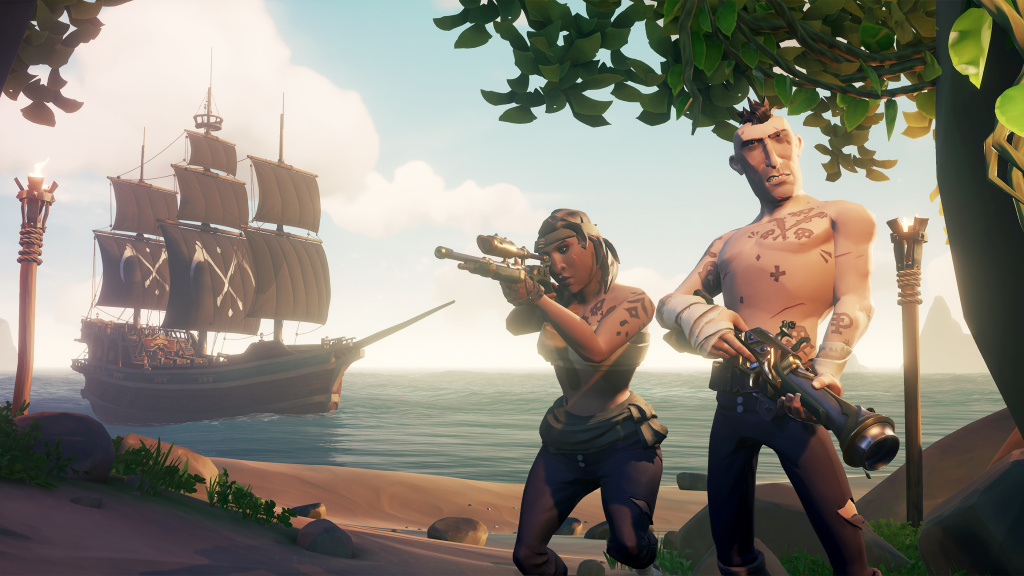 Sea of Thieves has become an excellent co-op adventure (Picture: Rare) 
Developed by Rare, Sea of Thieves is the definitive pirate game this generation - allowing players to team up to sail the seas, plunder loot and even betray your cohorts. 
Despite its initially rocky launch, the game is now stacked with features which make it an unmatched multiplayer experience if you have the friends to join you. 
22. Sunset Overdrive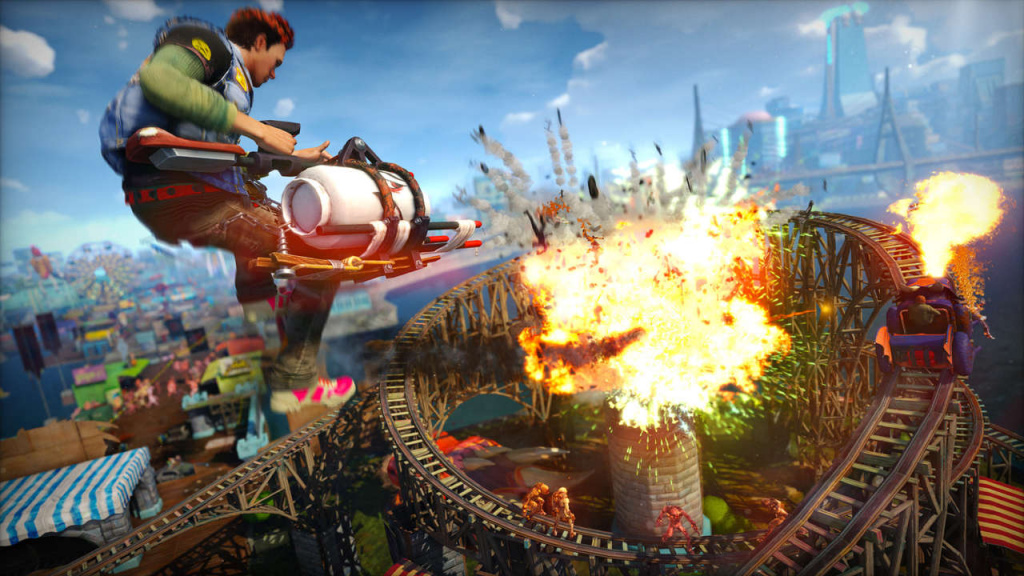 Sunset Overdrive is an overlooked exclusive for Xbox (Picture: Insomniac Games) 
Created by Insomniac Games before they were purchased by Sony, Sunset Overdrive is often overlooked next to their work on Ratchet and Clank and Spider-Man. 
With an abrasive visual style and an arsenal of absurd weapons, this open-world sandbox has become more distinct and memorable with age - standing as one of the best exclusives on the Xbox. 
23. Dragon Ball FighterZ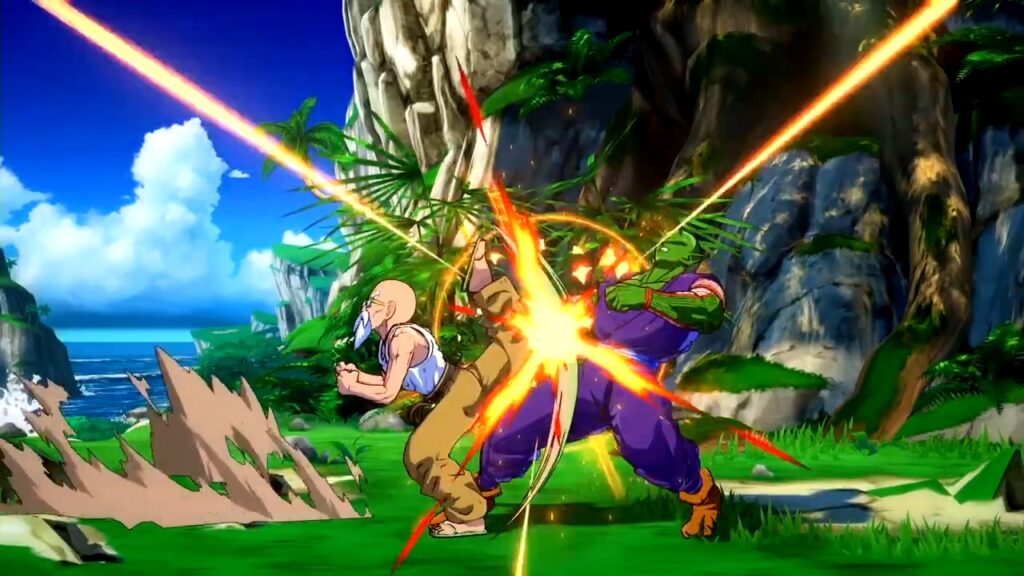 Master Roshi is coming to Dragon Ball FighterZ (Picture: Bandai Namco) 
While Mortal Kombat and Tekken have released strong new entries this generation, Dragon Ball FighterZ felt like a fresh take on fighting games than what we've previously seen before.
It helps that the whole package is catnip for Dragon Ball Z fans, offering a level of fan service supported by flashy accessible systems which pack a wealth of depth.
24. Monster Hunter World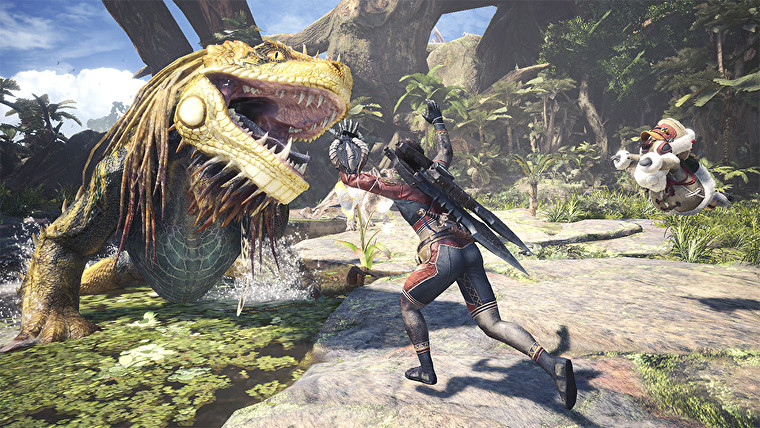 Monster Hunter World was a huge success (Picture: Capcom) 
Monster Hunter: World saw the series achieve a new western audience after being predominantly a Japanese craze, becoming the biggest selling-game in Capcom's history.
The impressive part is how the title doesn't feel diluted in any way, possessing a steep learning curve, difficult boss fights and the same compelling gameplay loop which made the Monster Hunter series such a standout. 
25. Quantum Break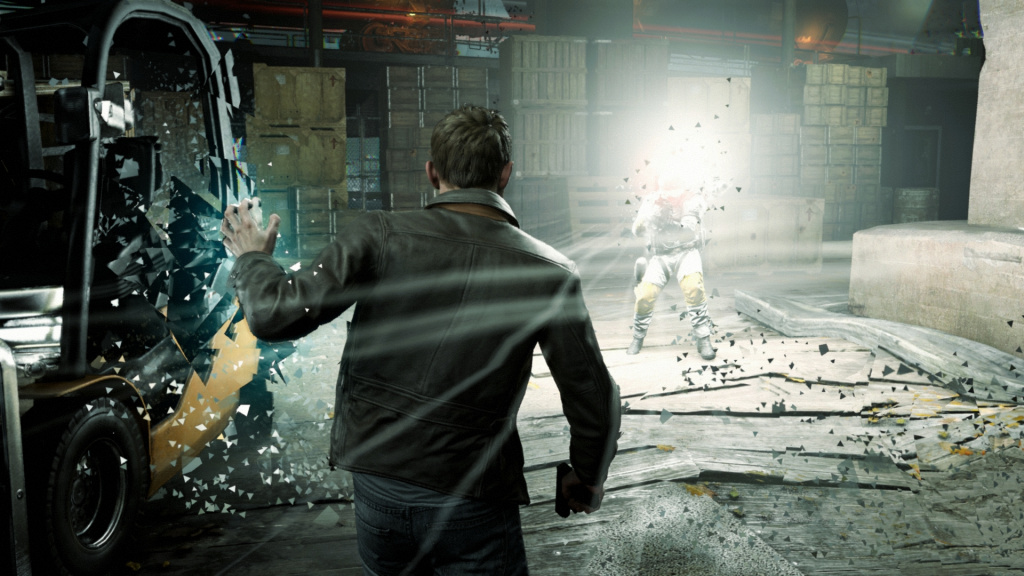 Quantum Break is another action game from Remedy (Picture: Remedy) 
Combining third-person action with a live-action TV show, Quantum Break is another oddity in Microsoft's exclusive line-up which has achieved cult following status. 
Considering it's from developer Remedy, who went onto create Control, it's perhaps unsurprising the mix of gunplay and telekinetic powers is excellent - making it easy to look past some of its rough edges.