The latest Call of Duty: Mobile Season 7 patch, entitled "Elite of the Elite", packs quite a punch, boasting a
brand-new Battle Pass
, a Cyber Attack themed event, a
new weapon
, Ozuna Kill Confirmed game mode and
several weapons balance changes.
The RUS79U received a favourable buff in the Season 7 patch update. So better way than to enjoy the increased chest damage multiplier than with the best RUS79U gunsmith class setup in COD Mobile Season 7. Let's get into it.
Best RUS79U gunsmith loadout for COD Mobile Season 7
The RUS79U will undoubtedly become a popular pick this season. The RUS79U is a relatively balanced A-tier weapon that allows players to mix up attachments according to their preference.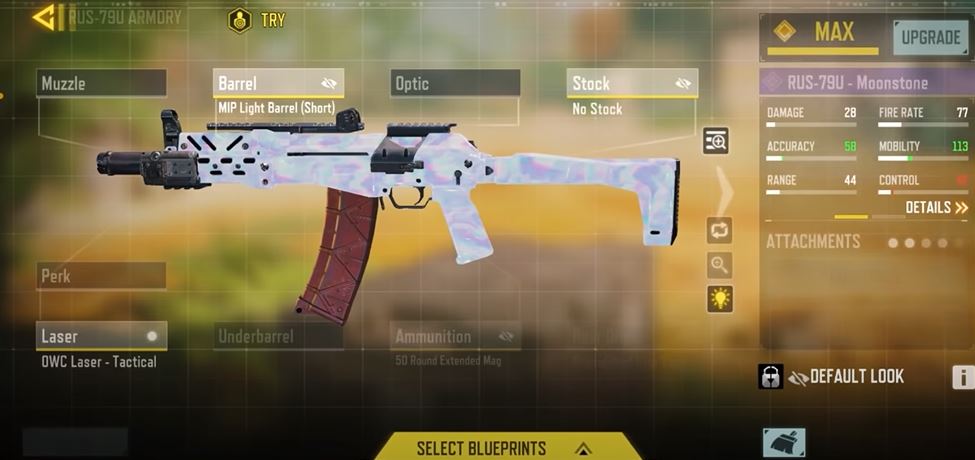 We've with a close-range loadout by the YouTuber "Sychron" for this build, which will certainly earn you props from teammates (along with multiple kills) out on the battlefield. Although this is a close-range combat build, the RUS79U still does considerable damage in the medium-to-long ranges.
Barrel: MIP Light Barrel (Short)
Laser: OWC Laser - Tactical
Stock: No stock
Ammunition: 50 Rnd Extended Mag 
Rear Grip: Granulated Grip Tape
The MIP Light Barrel attachment will provide 16% improvement to attack down sight (ADS) time, 2% buff to movement speed and an 8% buff to ADS movement speed.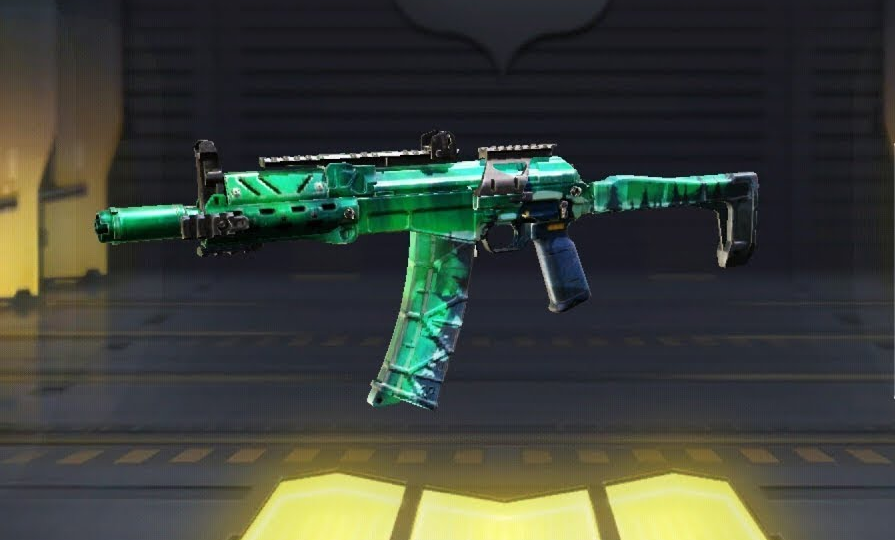 We've gone with No Stock attachment for a further buff to ADS time, movement speed and ADS movement speed. The OWC Laser Tactical attachment will buff ADS time and ADS bullet spread by 8% and 9.2%, respectively
Of course, you'll need the extra ammunition to ensure those kills so we've gone with the 50 Rnd Extended Mag.
Finally, the Granulated Grip Tape will provide an additional 11.6% buff to ADS bullet spread.
And that completes our gunsmith class setup for the RUS79U in COD Mobile Season 7! Don't agree with our build? Unlucky, bro. You can watch this RUS79U loadout in action in the video embedded below.
Prepare yourself for further disappointment by checking out our Assault Rifle, Shotgun, Submachine Gun and Sniper tier guides, ranking all weapons to use in COD Mobile Season 7, from best to worst.
Don't forget to check out our dedicated COD Mobile section, featuring all the news, guides, weapon tier lists, loadouts and more.
Header image via Activision.