It's been nearly a month since Valve released a CS:GO update. In the early hours of the morning on 7th July 2021, Valve pushed out a  new CS:GO update, with a few minor fixes, and a couple of additions. The biggest addition has to be the Competitive matchmaking presets, and alongside this new quality-of-life feature, the developer has shared their updated Fair Play guidelines for the ever-popular team-based tactical shooter. Here's everything inside the new CS:GO update from Valve.
Competitive matchmaking presets in CS:GO
The highlight of the CS:GO update released on 7th July is the Competitive matchmaking presets. This allows for the ability to save and load your favourite map selections.
Further, Premier matchmaking can now be selected with other competitive maps.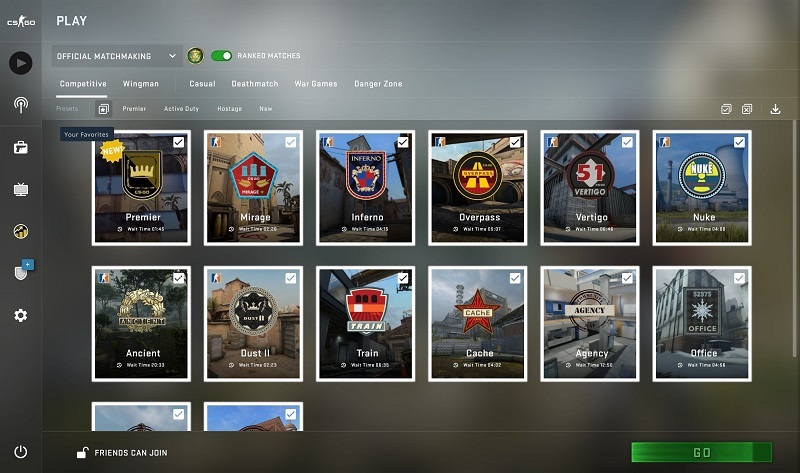 Apart from this quality-of-life feature, Valve also deployed a few fixes, which include:
Bullet penetration check will ignore the firing player model entirely.
Fixed bot difficulty selector to correctly apply for offline with bots War Games matches.
Stability improvements.
Now, let's get to those CS:GO Fair Play guidelines.
CS:GO Fair Play guidelines on official servers
Alongside the Competitive matchmaking presets, Valve has added a link to CS:GO Fair Play guidelines when playing on official game servers.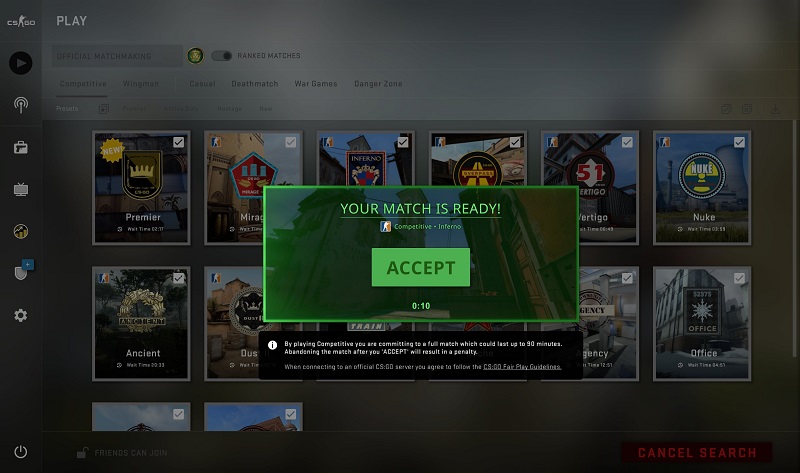 The CS:GO Fair Play guidelines note that players who compete on official servers should follow these rules.
In all modes:
Never cheat.
Never grief or verbally abuse your teammates or opponents.
Never use any automation for any reason.
In Competitive and Wingman:
Play to win.
Play the full match.
In terms of "play to win", Valve explains: "Obviously it's fine to try new things and experiment with new strats and skills, but players should not enter a match with the intention of losing or disrupting their teammates.
Failure to play following these guidelines may result in various penalties, including cooldowns, communication restrictions, and Game Bans."
Don't forget to check out our dedicated CS:GO section for news, esports, cheating scandals and much more.