It is not uncommon to see some CS:GO pros switch to Valorant, with the latest example of Floppy and Xeppaa transferring from Cloud9's CS:GO division to the organization's Valorant squad following the implosion of the Colossus superteam. Further, some famous CS:GO players, for example, Shroud, has made a killing by moving to full-time streaming. Now, it is Tarik "tarik" Celik's turn to talk about his future.
Tarik full-time Twitch streaming & Valorant
In mid-April 2021, Tarik "tarik" Celik stepped down from the active Evil Geniuses roster. Tarik was benched to make way for Polish player Michał "⁠MICHU⁠" Müller.
Tarik is, of course, a player from the USA, which means there aren't all that many options for the 25-year-old right now, as the US scene is not what it used to be.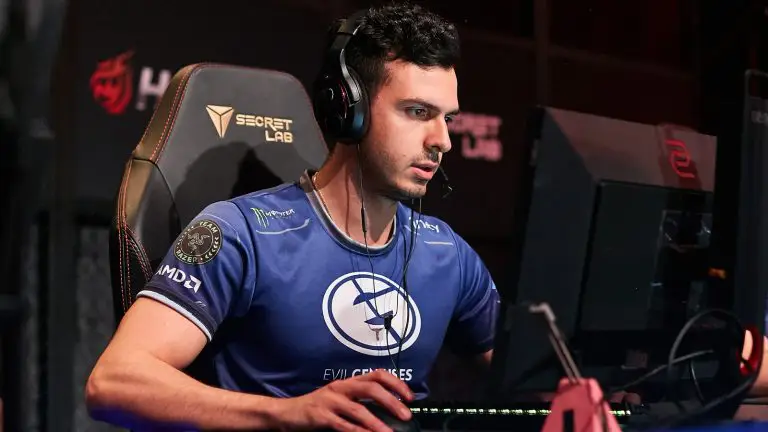 (Picture: StarLadder)
Fans have been wondering what CS:GO pro Tarik will do next. That's why he updated fans on his future in a tweet on 29th April 2021.
Tarik explains: "Relocating to Europe for CS isn't really in the cards, and there isn't much choice in NA. My options are either playing competitive Valorant or streaming, so I'm going to pursue streaming for the time being. If I do enjoy streaming full time, then I'll continue. Let's see."
For now, it is clear Tarik will try his hand at full-time Twitch streaming. He already has nearly 800,000 followers on his Twitch channel and does produce some great content playing both CS:GO and Valorant.
While not confirmed at all, Tarik doesn't rule out the possibility of moving to Valorant as a professional player. He is undoubtedly a great talent, with impeccable aim, so a switch might not be too bad of an idea.
Tarik has received a lot of support from his fans, and even the likes of Pokimane has shown their support for Tarik's plan to try out full-time Twitch streaming.