Back in the early days of esports, there was once a time that no matter how intense a game was, or what your opponent did, you would type "GG WP" and quite in a respectful manner. This time should be remembered fondly, as things have clearly changed over the years. Enter O PLANO, a Brazillian CS:GO team competing at CS_Summit 8, who had a victory celebration get a bit out of hand. One player, in particular, might have gone too far with his celebration after O PLANO's win over paiN Gaming...
O PLANO CS_Summit 8 victory celebrations
With CS_Summit 8 being the first-ever North American RMR event where teams can earn points to possibly get into the Stockholm Major, it is quite serious. 
This is an online event, players all have "player cams" so fans can get an idea of what's going on. It is broadcasted on Twitch, and fans, some of them being young and impressionable, can all tune in.
After an intense match between O PLANO and paiN Gaming, O PLANO came out on top, with a reverse sweep victory. At this point, 21-year-old player Leonardo "leo_drk" Oliveira had a victory celebration that went a bit too far.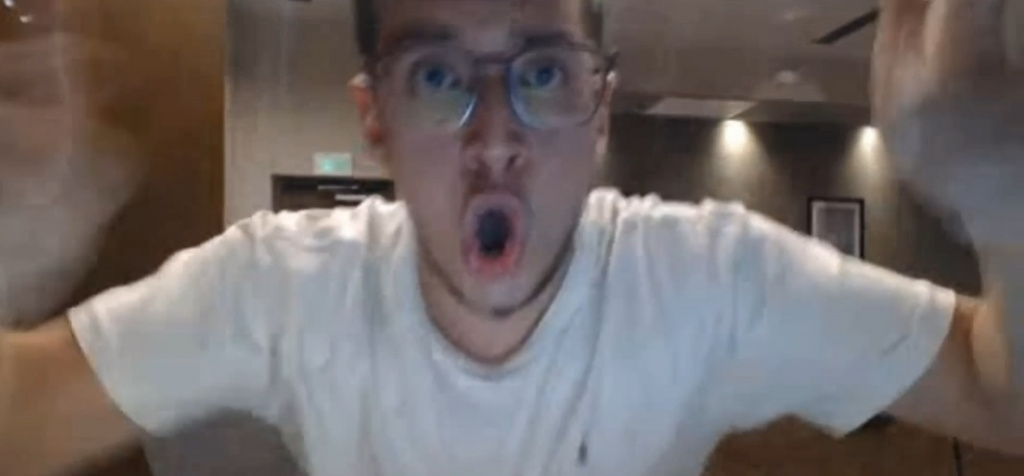 Seconds before the incident (Picture: CS_Summit 8)
He jumped up from his chair, leaned into the camera and gave audiences two middle fingers, presumably for his opponents in paiN Gaming as well.
While some might think this isn't a big deal, we all know what those middle fingers mean, and the topic of discussion here is sportsmanship. 
Clearly, there was intense excitement in the O PLANO camp, but "flipping the bird" to fans of all ages during an important, professional tournament might be going too far. Check out the clip of the incident below.
Another O PLANO member, Vinicius "VSM" Moreira had a funny victory celebration as you can see further in the clip above, signalling how he ate his opponents. While VSM's celebration was hilarious and well within the bounds of decent, one has to wonder if the middle fingers move by Leonardo "leo_drk" Oliveira was called for.
While CS:GO esports fans are discussing the O PLANO victory celebrations with some saying it is fine, while others calling it unprofessional and childish, we will leave it up to each reader to decide if they went a bit too far.
Don't forget to check out our dedicated section for CS:GO tournament guides, news and articles about pro teams.
Header image via O PLANO Twitter.