As the first European CS:GO RMR event of the season, giving teams from the region a shot at earning RMR points in the hopes of qualifying for the Stockholm Major, Flashpoint Season 3 is quite a big deal. The top teams in Europe competing in this important event should make for some great CS:GO esports action. Here's what you need to know about Flashpoint Season 3, including all the teams, the schedule, format and how to watch all the matches live.
Flashpoint Season 3 teams
The tournament promises some exciting action, with top tier teams like Heroic, Vitality and Astralis competing.
The full list of Flashpoint Season 3 teams, sorted in no particular order, can be viewed below.
Astralis
Heroic
OG
Vitality
NIP
BIG
Fnatic
G2 Esports
FunPlus Pheonix
FaZe Clan
ex-North
Complexity
Mousesports
Anonymo Esports
Sprout
Double Poney
This will be the first time NIP competes in a tournament with Nicolai "Dev1ce" Reedtz, the star AWPer previously from the Major-winning Astralis roster.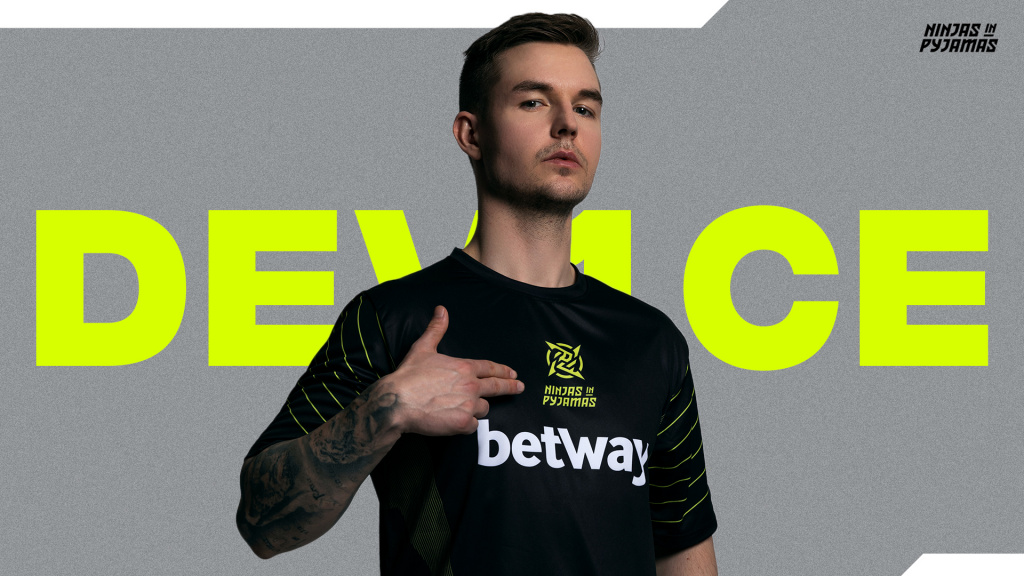 (Picture: NIP)
We can't wait to see if these two teams could possibly meet during Flashpoint Season 3.
Flashpoint Season 3 format
There's no group stage for Flashpoint Season 3. Instead, the tournament will begin and end with a massive double-elimination bracket featuring all 16 teams.
The image below showcases the first round of matches for Flashpoint Season 3. As you can see, NIP and Astralis (arguably the biggest story of the tournament thus far) are on different sides of the bracket.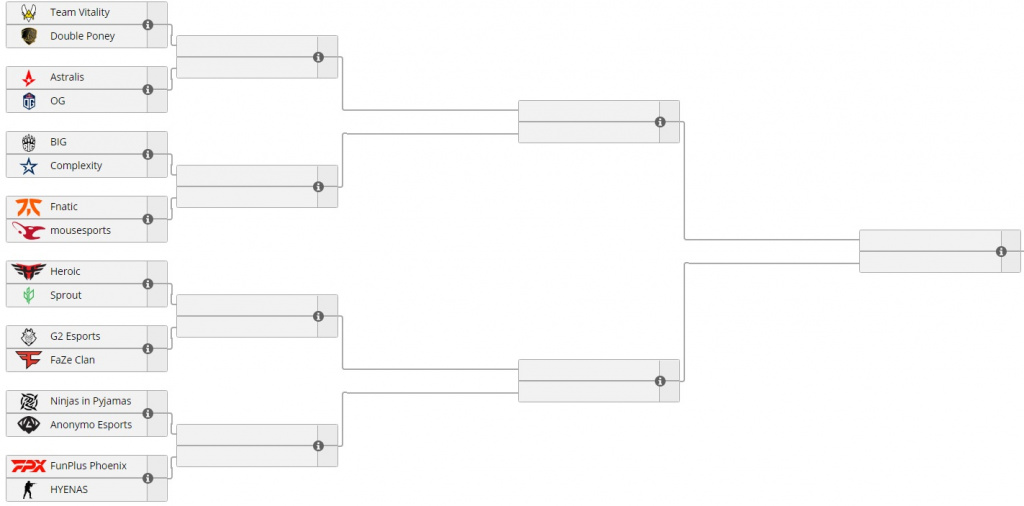 (Picture: Liquipedia)
All matches in the double-elimination bracket for Flashpoint Season 3 will be best-of-three, and there will also be placement matches for 5th, 7th, 10th, 11th and 12th place.
Flashpoint Season 3 schedule
Flashpoint Season 3 has a packed schedule, to say the least. The tournament will run from 10th to 30th May 2021, with at least two matches taking place each day.
Flashpoint Season 3 matches will start daily at 17:00 GMT until 30 May 2021 when the grand final will take place at 20:00 GMT, so mark those calendars and set those alarms.
How to watch Flashpoint Season 3
You can catch all the Flashpoint Season 3 CS:GO esports action on the official Flashpoint Twitch channel, as well as on YouTube. Remember, Flashpoint Season 3, as one of the first RMR events, will still feature the old Active Duty map pool, so you won't see any matches take place on Ancient.
We've embedded the Flashpoint Twitch channel below for your viewing convenience.