This year already kicked off with a mammoth CS:GO tournament in BLAST Premier Global Finals, and we've already seen Valve and PGL Esports announce the first CS:GO Major of 2021, with a record 2 million USD up for grabs. 
CS:GO esports fans are definitely in for a treat this year, and if you want to know which teams to watch in 2021, we've got you covered with the five best teams going into the competitive season.
Astralis
Astralis' motto is "To the Stars" and after their incredible performance in 2020, we can't argue with that. 
Astralis started 2020 at the top of the HLTV world rankings and ended there as well. The Danish legends spent a total of 17 weeks at the top of the leaderboards, cementing their place as the top CS:GO team to watch in 2021 with ease.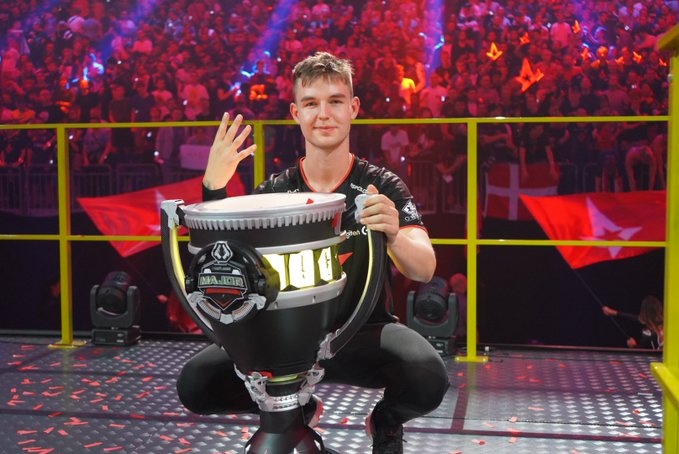 (Picture: Astralis)
The Astralis CS:GO roster consists of:
Nicolai "dev1ce" Reedtz   
Peter "dupreeh" Rasmussen   
Andreas "Xyp9x" Højsleth 
Lukas "gla1ve" Rossander (IGL)
Emil "Magisk" Reif
Danny "zonic" Sørensen (Coach)
While this is the main Astralis roster, they also have the young Danish star Lucas "Bubzkji" Andersen as a sixth player.
The four-time Major-winning squad is, without a doubt, the best CS:GO team to watch in 2021. Their team chemistry, resilience and knowledge are unquestionable, making Astralis the most frightening team to go up against.
Na'Vi
Natus Vincere means "born to win" and the organization has proven themselves over and over again as an esports powerhouse.
All eyes are on Na'Vi going into 2021 as one of the best teams to watch. With players such as s1mple and Electronic ready to pop off, Na'Vi is a consistently powerful team to go up against.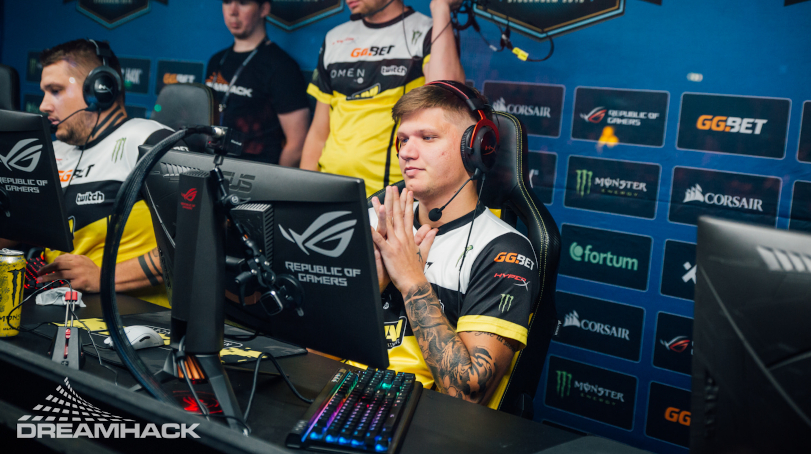 (Picture: DreamHack)
The Na'Vi CS:GO roster consists of:
Oleksandr "s1mple" Kostyliev
Egor "flamie" Vasilev  
Denis "electronic" Sharipov
Ilya "Perfecto" Zalutskiy  
Kirill "Boombl4" Mikhailov (IGL)   
Andrii "B1ad3" Gorodenskyi (Coach)
The most important player of the entire Na'Vi roster we need to point out here Oleksandr "s1mple" Kostyliev, known as the "king without a crown" in the CS:GO esports world. 
While s1mple is widely considered to be the GOAT (Greatest of all time) in CS:GO, the Ukrainian star has never won a Major. Maybe, just maybe, 2021 will be s1mple's chance to finally lift an elusive Major trophy.
Team Vitality
In Team Vitality's current CS:GO roster, there are simply no weak links. Each player performs extremely well, making this French roster one of the best CS:GO teams to watch in 2021.
Spending 10 weeks at the top of the world rankings in 2020, only beating by Astralis' 17 weeks, Team Vitality is primed for another great year of CS:GO esports action.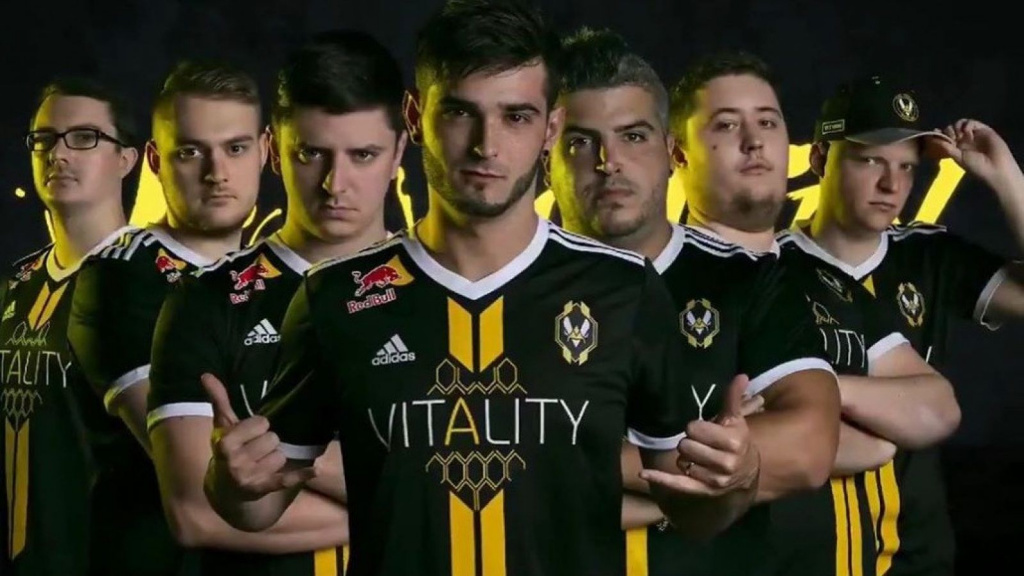 (Picture: Vitality)
The Team Vitality CS:GO roster consists of:
Dan "apEX" Madesclaire (IGL)
Cédric "RpK" Guipouy
Mathieu "ZywOo" Herbaut 
Richard "shox" Papillon
Kévin "misutaa" Rabier    
Rémy "XTQZZZ" Quoniam (Coach)
With Nabil "Nivera" Benrlitom as a fantastic sixth player, Team Vitality has all the tools needed to really bring home the gold this year.
Not to mention their star player ZywOo is considered the best in the world. The "king of Clutch" has nothing to prove, and if he is in a 3v1 situation during a round, ZywOo just takes things to the next level.
BIG
BIG is the German hope, filled with four German players and one Turkish star. The CS:GO squad spent a total of eight weeks at the top of the World Rankings in 2020, and has the drive to reclaim the top spot the likes we have never seen. 
While BIG didn't exactly burst onto the scene in 2017, the squad has improved each year, with great performances. For those who don't know, BIG is an abbreviation for Berlin International Gaming.

(Picture: BIG)
The BIG CS:GO roster consists of:
Johannes "tabseN" Wodarz (IGL)
Tizian "tiziaN" Feldbusch
İsmailcan "XANTARES" Dörtkardeş
Florian "syrsoN" Rische
Nils "k1to" Gruhne
Dustin "DuDe" Großmann (Coach)
Consistency is the only problem with BIG right now, and if the team can up their consistency, while syrsoN and XANTARES pops off the way we know they can, BIG will definitely be one of the best CS:GO teams to watch in 2021.
OG
As OG's founder (and one of the greatest Dota 2 players ever), Johan "N0tail" Sundstein would say: "They have grown into beautiful flowers."
The famed esports organization OG created their CS:GO roster back in December 2019, making OG's squad the youngest in our best CS:GO teams to watch in 2021 list.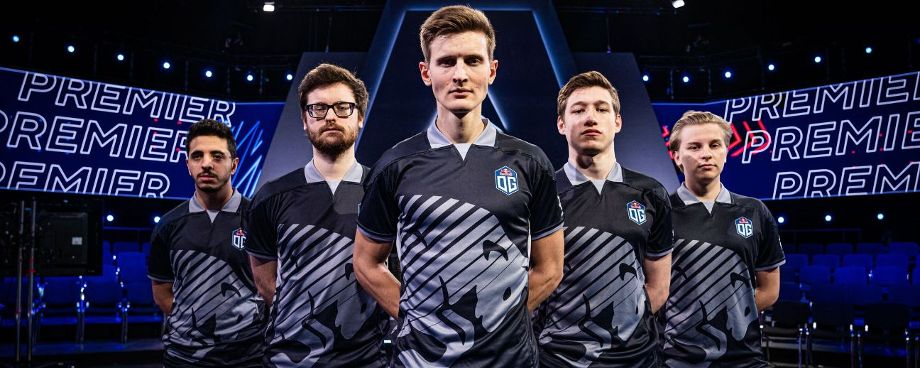 (Picture: BLAST)
The OG CS:GO roster consists of:
Nathan "NBK-" Schmitt
Aleksi "Aleksib" Virolainen (IGL)
Valdemar "valde" Bjørn    
Issa "ISSAA" Murad   
Mateusz "mantuu" Wilczewski    
Casper "ruggah" Due (Coach)
OG is currently ranked sixth in the world, climbing their rankings ever since the team was created.
Unlike other teams on this list, OG is a band of international players, brought together under one banner. With young stars such as Mantuu, and great in-game leadership from Aleksib, the sky's the limit for OG in 2021.
Best CS:GO teams in 2021: Honourable mentions
There are a few squads which barely didn't make it into our best CS:GO teams to watch in 2021 list.
First up is Danish juggernauts Heroic, who have during 2020 secured a spot at the top of the World Rankings. However, Heroic is a bit inconsistent but we still can't wait to see the next Danish derby when they meet Astralis.
Next up we have FURIA, the Brazillian squad featuring an aggressive playstyle which can put any of the best CS:GO teams in the world on their toes.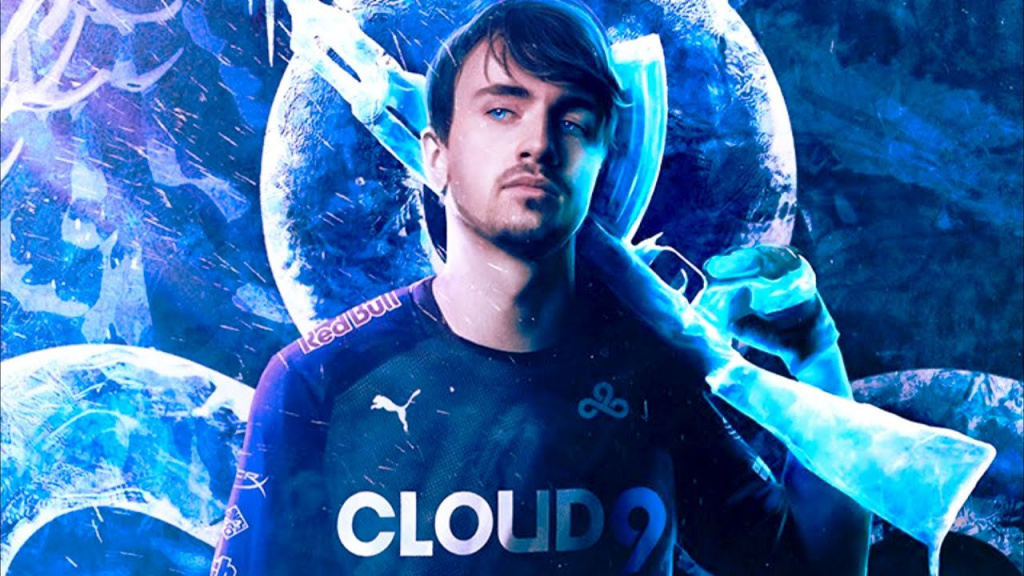 (Picture: Cloud9)
Lastly, we have a bit of a controversial pick. Cloud9's Colussus roster might not be ranked high at all but on paper, the team has a lot of potential. It will be interesting to see how Cloud9's squad grows as a unit in 2021, and we do expect great things.
So there you have it, the best CS:GO teams to watch in 2021. It will be extremely exciting to see how this year pans out, and which teams will qualify for the PGL Stockholm Major.
The Major is scheduled to take place between 23rd October and 7th November 2021, featuring the biggest prize pool in CS:GO history.