If you've been a fan of CS:GO esports for any significant amount of time, you will know the nickname s1mple. Oleksandr "s1mple" Kostyliev is considered by probably half the CS:GO community to be the Greatest Of All Time (GOAT).
If you want to learn more about s1mple, we've got you covered with all the details about the CS:GO superstar, from quickfire facts to his career and more.
s1mple Bio: The details
To get to know s1mple a little better, we first have some quickfire facts about the CS:GO superstar.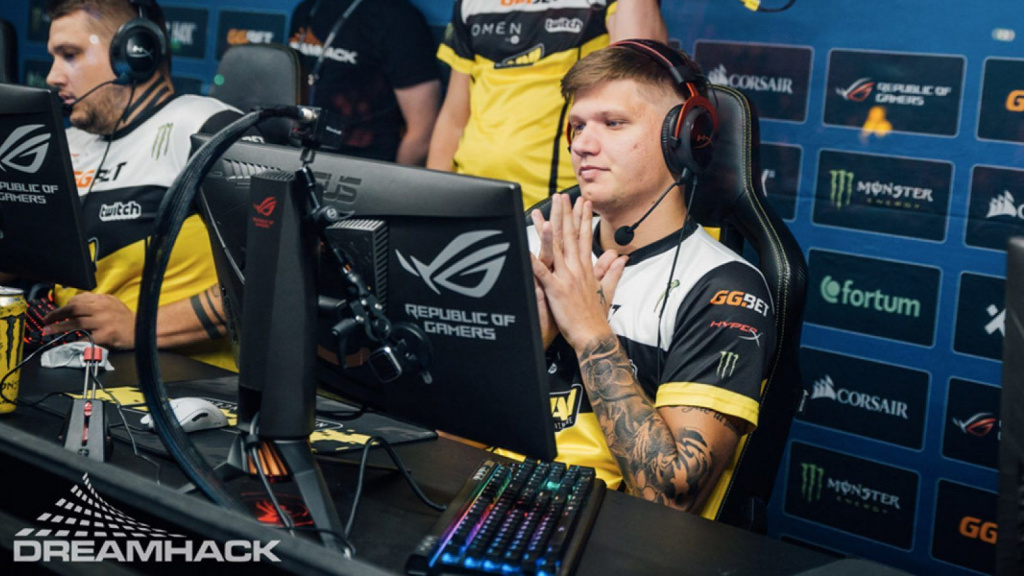 (Picture: DreamHack)
Take a look at the s1mple bio below, filled with quickfire details you might like to know.
Real name: Oleksandr Kostyliev
Age: 23
Birthday: 2nd October 1997
Nationality: Ukrainian
Married: No
Born in: Kyiv, Ukraine
Current team: Na'Vi
Previous organization: Team Liquid
First team: LAN DODGERS
Top rank: #1 in World Rankings for 2018
An interesting fact is that s1mple got a tattoo on his left shoulder back in 2016 to commemorate his absolutely insane 1 vs 2 AWP no scope clutch against Fnatic at ESL One: Cologne 2016. To this day, it might be one of the greatest moments in CS:GO esports history.
Now that you have some quick facts about s1mple, let's dive into the details, starting with who s1mple is today, then a look at his career and more.
Who is s1mple today? The GOAT
s1mple currently plays for Natus Vincere (Na'Vi) and alongside rifler, Denis "⁠electronic⁠" Sharipov, recently agreed to a contract extension until 2022.
Throughout 2021 and 2022, you should see s1mple use his AWP with immense impact in Na'Vi matches.
Today, s1mple is considered the GOAT of CS:GO esports, and in 2021, he has already proven why he is the best player in the world.
During BLAST Premier Global Finals with the second biggest first-place prize of 600,000 USD, s1mple got off to a slow start but as the tournament progressed, Na'Vi's star player became an absolute beast.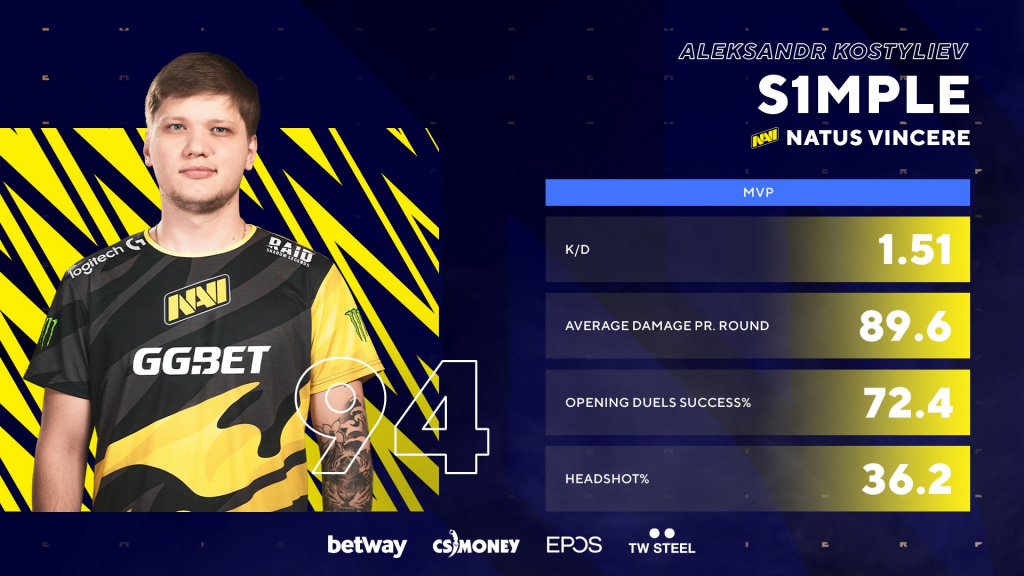 (Picture: BLAST Premier)
s1mple was named the MVP at BLAST Premier Global Finals, beating out Mathieu "⁠ZywOo⁠" Herbaut with an incredible average rating of 1.47.
Winning the BLAST Premier Global Finals was, of course, an emotional experience for s1mple, as the legendary player shed some tears after defeating Astralis, the #1 ranked team in the world.
While s1mple didn't get the #1 spot on the HLTV player rankings for 2020, it was a very close call, to which the player responded on Twitter: "Could be better, player #1 wins tournaments, and we won only one.
The goal doesn't change - to become the best team in the world, thanks everyone for support."
s1mple career history
All the way back in 2013, when s1mple was only 16 years of age, he joined a Ukrainian team called LAN DODGERS.
After some great online performances, s1mple was picked up by Courage Gaming, then returned to LAN Dodgers (later renamed to Amazing Gaming).
It is important to note s1mple was a rifle player but it was his immense skill with the AWP combined with flick shots got the attention of esports organizations.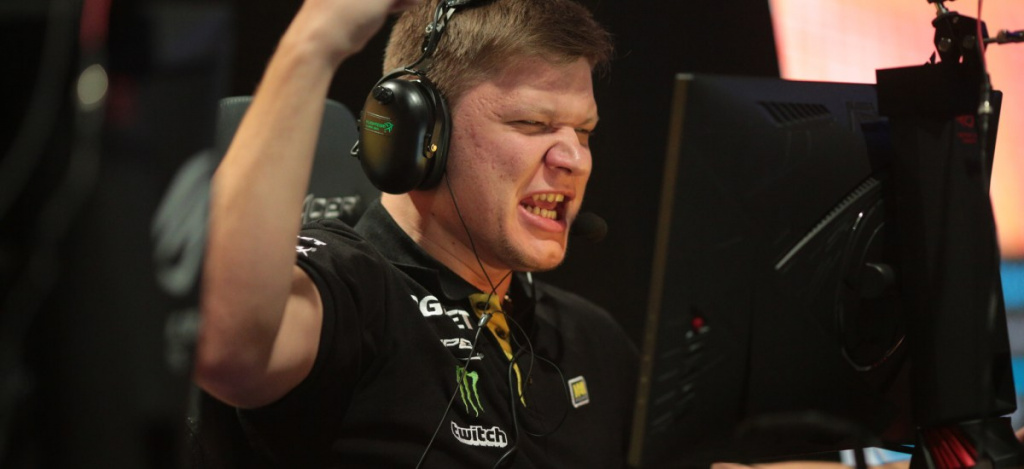 (Picture: StarLadder)
Only a year later, in September 2014, s1mple's CS:GO career really took off when he joined a powerful HellRaisers squad, which had a great run at DreamHack Winter 2014 with a quarter-finals finish.
However, s1mple was known to be a bit of a toxic teammate at the time, and even got banned from ESL events until February 2016.
s1mple then joined the Ukrainian Flipsid3 Tactics team which he later left behind following a semi-finals loss at ESWC 2015. 
Arguably his biggest boost to superstardom came when he moved to America in early 2016 and joined Team Liquid, leaving his Chinese studies at a university behind.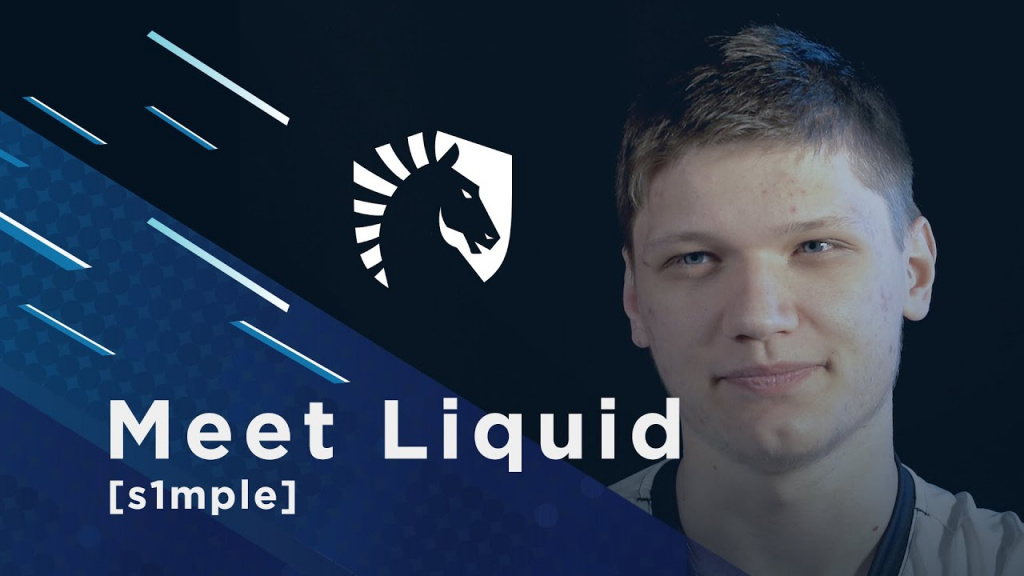 (Picture: Team Liquid)
Finally, in August 2016, s1mple joined Na'Vi, replacing the Danylo "Zeus" Teslenko in the process. It was a lifelong dream for s1mple to join the famed esports organization.
While s1mple didn't find instant success, Na'Vi continued to quickly move up the rankings, winning multiple big tournaments. 
At Na'Vi, s1mple has won dozens of tournaments, and the team is ranked 3rd in the world at the start of 2021. Despite his success, s1mple has never won a CS:GO Major, which is why some call him "a king without a crown".
The video from YouTube channel Hyp3d Music below showcases some of s1mple's skill during his early career as a CS:GO pro.
From the start of his career, it is clear s1mple always had the skill needed to become the best player in the history of CS:GO. 
Does s1mple stream on Twitch?
While s1mple isn't the biggest Twitch streamer ever, he does have a massive following thanks to his CS:GO fanbase. 
In fact, s1mple has a whopping 2.1 million followers on his Twitch.tv channel. He doesn't stream all too often, and sometimes weeks go by without a stream, especially when he is competing in a big tournament.
s1mple has been banned three times on Twitch, and once even pulled a DrDisrespect after another Twitch ban got slapped on the CS:GO superstar.
For s1mple's Twitch streams, you can expect some incredible CS:GO skill on offer. If you want to learn from the best, his streams might just be the ones to watch.
Hopefully, this article has provided you with more information about s1mple, the GOAT of CS:GO esports.