Now that the initial excitement of Destiny 2's latest expansion, The Witch Queen, has died down, Bungie is diligently working on fine-tuning the experience, particularly for those hardcore players that will stick around for upcoming content. 
With the introduction of many systems like weapon crafting and Void 3.0, players have been vocal about certain changes needed to make them feel more engaging and less grindy.
Even certain weapon perks have been in need of hotfixes, like Firmly Planted. The trait gives increased accuracy, stability, and handling when firing while crouched and it seems its benefits were too good on Fusion Rifles.
Destiny 2 Hotfix 4.0.0.5 - Full patch notes 
With Hotfix 4.0.0.5, Bungie has nerfed this perk + weapon combo to the ground, decreasing its effectiveness by 50%. Let's take a look at everything else coming with the latest Destiny 2 update.
Take a look at the full patch notes down below.
Activities  
THE WELLSPRING: ATTACK 
Fixed an issue where players were able to avoid being pulled into the boss arena during encounter when pressed up against Hive shield barriers. 
Fixed an issue where players that joined the activity late would prevent activity barriers from spawning, blocking further Wellspring progression.  
Fixed an issue where Wizards and carried objects could be pushed to sink through the middle pillar, soft-locking the instance.  
PSIOPS BATTLEGROUNDS 
Fixed an issue in the Cosmodrome that blocked players from picking up Captured Light, blocking further progression. 
TRIALS OF OSIRIS  
Fixed an issue where Trials of Osiris Mementos were not dropping when players claimed their first Flawless chest of the week.  
Gameplay and Investment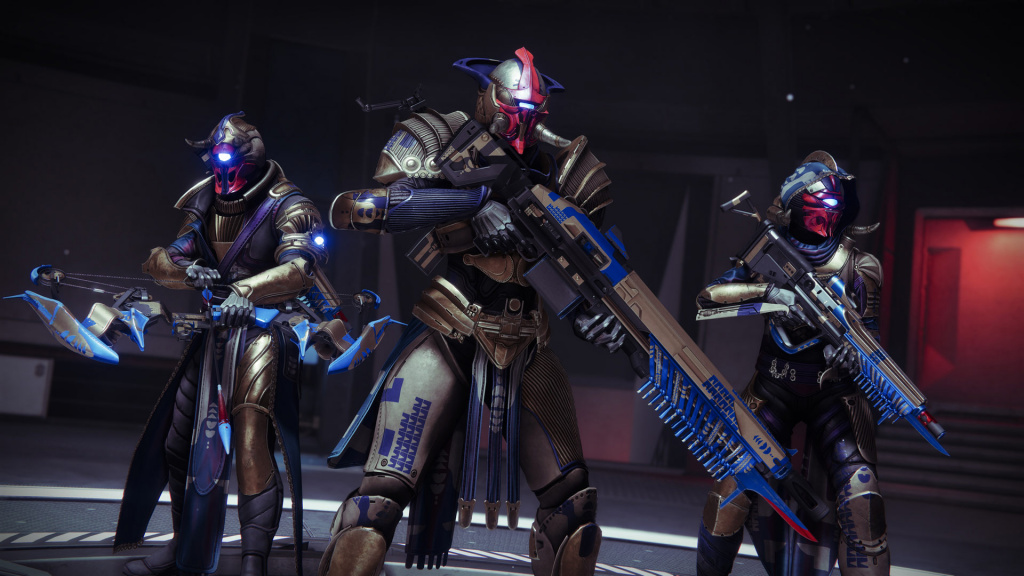 WEAPONS  
Fixed an issue where combatants would remain stun-locked indefinitely when hit with a Glaive melee.  
Balance tweaks were made to the Firmly Planted perk on Fusion Rifles. 
Effectiveness reduced by 50%. 
Glaives will now reach full charge after landing four successful projectile hits. 
 ARMOR
Suppressing Glaive now consumes (and requires) 10% weapon energy when applying suppression with the Glaive melee.  
ASPECTS:  
Child of the Old Gods is now more likely to reach its intended target, no longer bouncing off its directed path. 
General 
Fixed an issue that prevented stat trackers from counting weekly, Seasonal, and lifetime Vow of the Disciple raid carries.  
Maintenance Schedule for Hotfix 4.0.0.5 releasing tomorrow, March 29. Destiny 2 will be offline from 9:45-10:00AM PDT (15 minutes). pic.twitter.com/t7lDtkdVOj

— Destiny Overview (@DestinyOverview) March 28, 2022
For more on Destiny 2, please make sure to check our dedicated section full of news, guides, and more.
Featured image courtesy of Bungie.
---
For more Destiny 2 news, be sure to check out our dedicated section or take a look at some of our Guides & Tutorials just below:
Weekly Updates - Destiny 2 Weekly Reset | Destiny 2 Weekly Challenges | Destiny 2 Xur Location This Week | Destiny 2 Trials of Osiris Map & Rewards This Week | Destiny 2 Lost Sector Rotation |
Upcoming Updates - Destiny 2 Season 19 Release Date | Destiny 2 The Dawning Event 2022| Destiny 2 Lightfall Release Date | Everything We Know About 'Destiny 2 The Final Shape'
Exotics, Catalyst & God Rolls - Alter of Reflection Catalyst Quest | Austringer God Roll | Calus Midi Tool God Roll | Dead Man's Tale God Roll | Fixed Odds God Roll | Hawkmoon God Roll | How To Get Come To Pass | How To Get Dawn Chorus | How To Get Omnioculus | How To Get Star-Eater Scales | Mechabre God Roll | Osteo Striga Catalyst | Riptide God Roll | Queens and Worms Quest
Game Guides - Destiny 2 Redeem Codes | How To Unlock All Subclasses | Memories of Ruin Puzzle Solution| Strikes Guide | Where To Farm Cabal | Where To Farm Fallen | Where To Farm Hive | Where To Farm Scorn | Where To Farm Vex | How To Get 100k Nightfall Score | 
Raid Guides - Master King's Fall Totem Challenge Explained |