Elden Ring's massive open world is ruled by the many dangerous enemies and colossal bosses meant to deter you from fulfilling your destiny. At the heart of the game is how the fight for power brought devastation to The Lands Between.
As a Tarnished, you must fulfil the destiny bestowed by Queen Marika to return to the lands to seek out fragments of the Elden Ring and restore its power. This guide looks at the game's main story and the bosses you need to defeat to progress in Elden Ring. 
What is the main story of Elden Ring?
Elden Ring is FromSoftware's most expansive game released, which features a beautiful open-world environment, well-designed characters and a rich narrative that connects all characters. With many interconnecting stories tying into the main narrative, a few are linked to one of the possible endings in Elden Ring.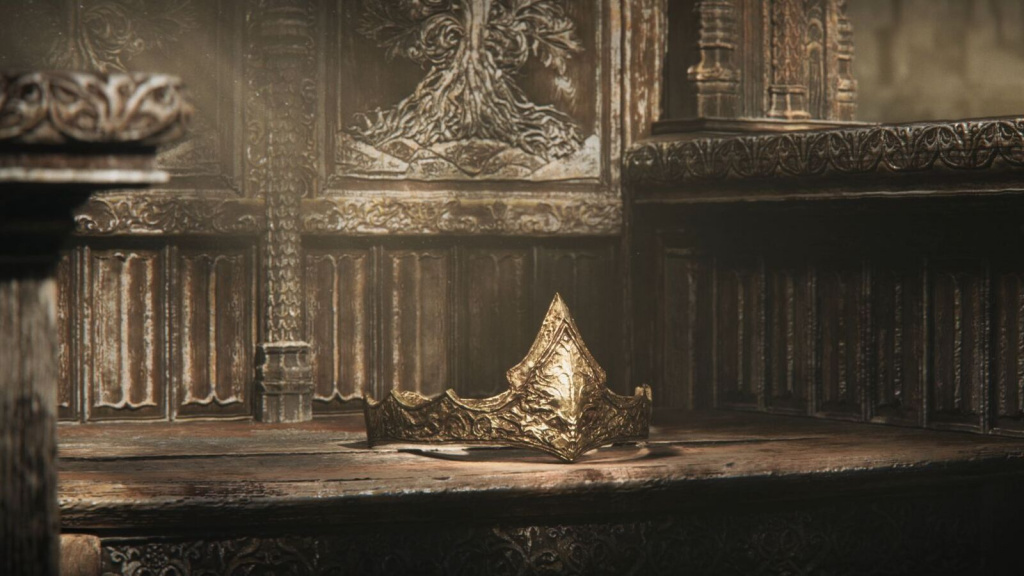 Elden Ring is centred around Queen Marika the Eternal, who governed The Lands Between with the Golden Order and was united by Godfrey, the first Elden Lord. Then, a cataclysmic event occurred, which led to the Shattering of the Elden Ring, whose shards took the form of Great Runes and were given to each of Marika's offspring.
As each of her offspring ruled a domain or region within The Lands Between, they fought with each other to obtain other Great Runes, plunging the region into a civil war. Unfortunately, the power contained within each Great Rune corrupted her family, leaving them disfigured and extremely powerful.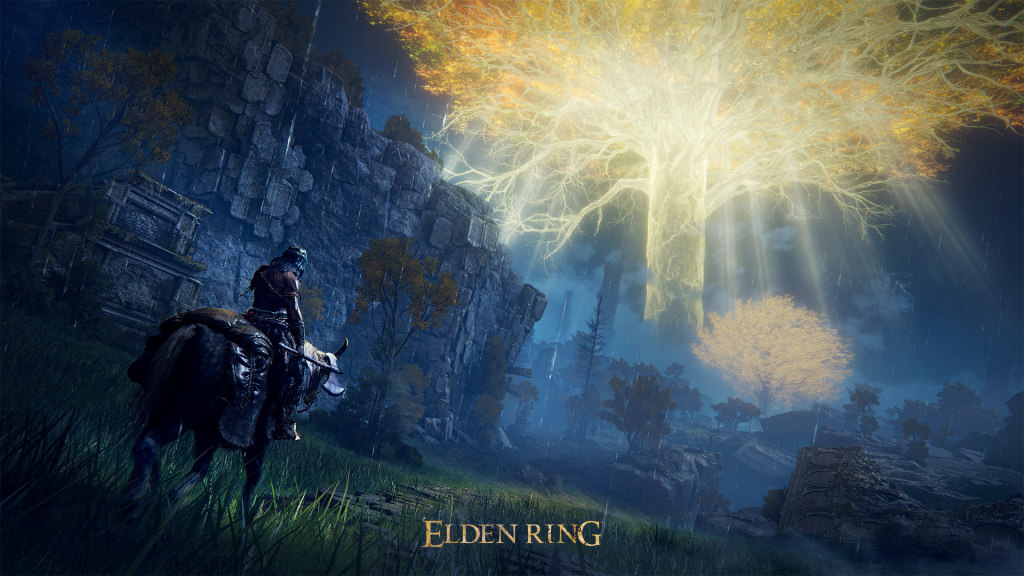 Queen Marika has entrusted a Tarnished to return to The Lands Between to unite this region once again. To do this, they will need to defeat Marika's offspring to claim the Great Runes, restore the Elden Ring and become the Elden Lord.
The main bosses you'll encounter and must defeat throughout The Lands Between to progress with the game's main story are outlined below:
Margit, the Fell Omen at Stormveil Castle
Godrick the Grafted at Stormveil Castle
Red Wolf of Radagon at Raya Lucaria Academy
Renalla, Queen of the Full Moon at Raya Lucaria Academy
Godfrey, First Elden Lord (Golden Shade) at Leyndell, Royal Capital
Morgott, the Omen King at Leyndell, Royal Capital
Fire Giant at Mountaintops of the Giants
Maliketh, The Black Blade at Crumbling Farum Azula
Godfrey, First Elden Lord at Leyndell, Ashen Capital
Hoarah Loux, Warrior at Leyndell, Ashen Capital
Radagon of the Golden Order at Leyndell, Ashen Capital
Elden Beast at Leyndell, Ashen Capital
Early tips for Elden Ring players
To start your journey in The Lands Between requires some valuable tips that can make progression much more effortless. It will also help beginners and Soulsborne veterans understand this region and make use of those precious few hours more forgiving.
Choose your class wisely
Your character class is the most crucial decision you'll make in Elden Ring, so take enough time before committing to one. If you have a specific build in mind, select one of the ten available classes that complement your playstyle based on their weapons, skills and abilities, armour and character level progression.
At some point during the game, there will be an opportunity to reset your character's stats if it doesn't fit with the playstyle you wanted or to correct an error made when levelling. But be prepared for the impending boss battle to make this mechanic available.
Explore Limgrave to its maximum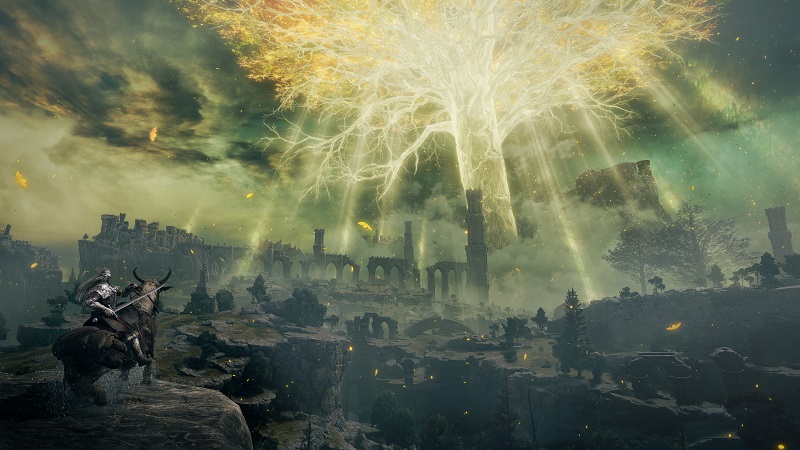 Limgrave is the first sub-region we explore and starts our journey in Elden Ring. This sub-region is vast and gorgeous but contains cliffs, beachfront, vistas and plenty of caves worth exploring.
This is critical as going off the beaten path to level up as much as possible will help you challenge the many bosses you encounter in-game. With various merchants and an abundance of materials that will help level up your character, weapons and gear found across Limgrave, it's best to take advantage in the early game to get stronger sooner.
Prioritise your equipment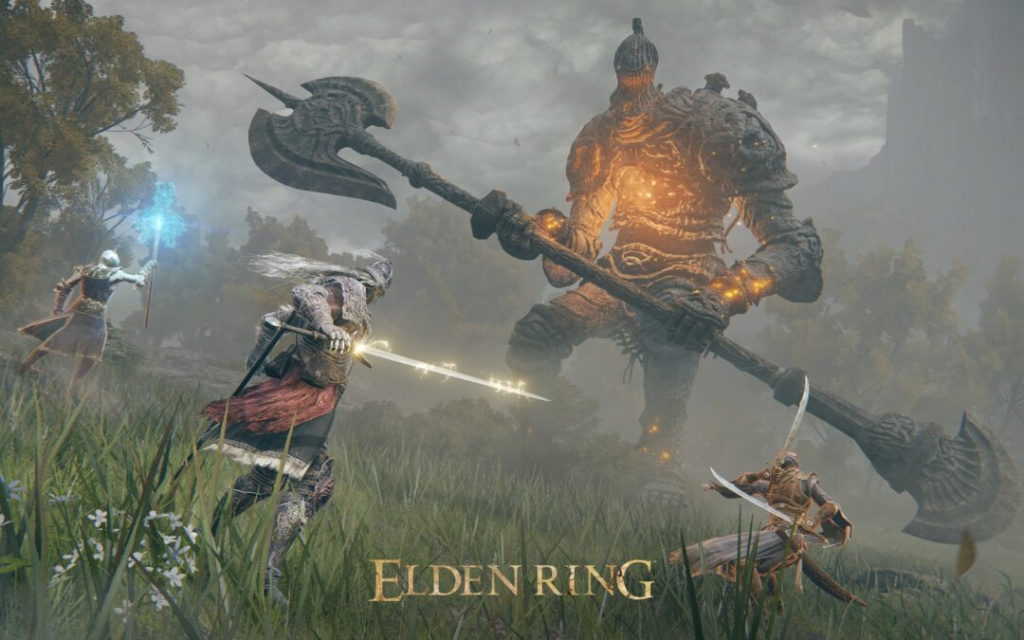 While we heavily emphasise being mindful of which class to choose and how to level your character, your equipment should also take precedence. Indeed, it's vital to strengthen your attributes to make facing bosses much easier, but the weapons you wield and gear your wear will help you survive these encounters much longer.
Depending on your preferred build, you'll want weapons and gear that best suit your playstyle. So, finding enough Smithing Stones and Runes can help you bolster your equipment and turn the tide in those important boss battles.
Best to roll out of harm's way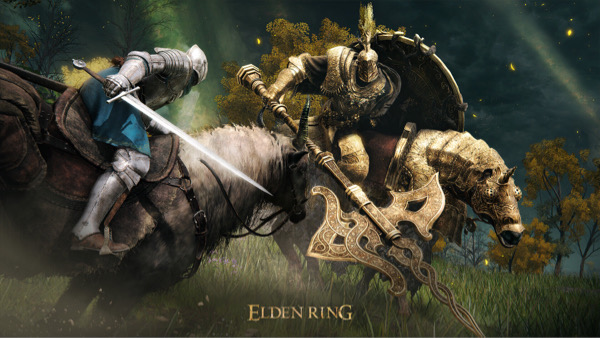 Going into a boss battle with reliable equipment and a strategy in mind can be proven effective. However, depending on your preferred class, you may equip yourself with an ineffective shield that can be more detrimental than helpful.
Learning to roll to avoid massive boss attacks or evade unwanted conflict is necessary to implement early in the game. It will also help if you're not over-encumbered with equipment to roll from harm as it will consume your stamina.
Master enemy patterns from every battle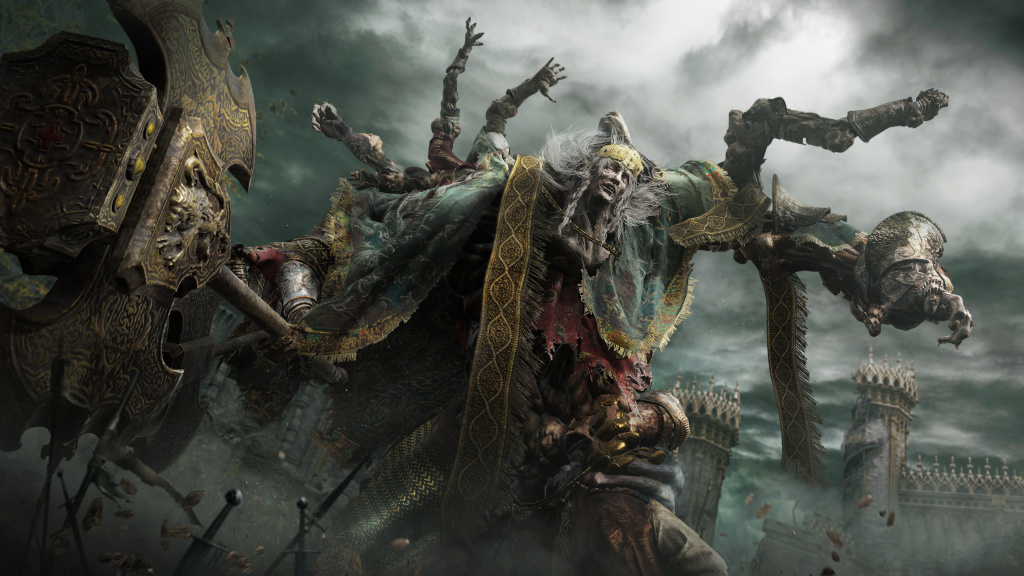 Encountering any one of the many boss battles can be scary, but understanding every boss's attacks, abilities, and unique skills can give you an advantage before the battle begins. Learning their attacks and countering them is one of the many differences between failure and success.
Dying at their hands may be the worst thing to happen during your gameplay, but it allows you to change your strategy to counter their attacks better. 
Use markers on your World Map
Elden Ring may not possess a mini-map, but players can mark off essential points of interest they wish to explore or revisit. It also helps you find your way back should you get lost, which you can utilise a Site of Grace or Torrent to get there faster.
Don't forget to heal Torrent
Maybe useless information, but many have formed bonds with their spectral steed, Torrent. Taking good care of Torrent may not be highly prioritised, but many players have grown to adore Torrent.
Torrent does take some damage and will delete its HP, so feeding the steed some Rowa Raisins will make Torrent happy for doing this but replenish its HP. So please don't say we didn't warn you.
Once the bosses have been defeated, the Tarnished can progress with concluding the game's main story and decide the fate of The Lands Between by choosing your ending. Whatever the decision may be, this ends the game and if you're brave enough, start your journey once again.
Featured image courtesy of FromSoftware.