One of the very important facets of Elden Ring is the starting class selection when you begin the game. Players have a choice between multiple classes that will provide different types of gameplay, with each boasting its own strengths and weaknesses.
Elden Ring starting classes also come with particular items and equipment, matching the title and stats of the class. Players can further customize their character via armour sets and skills, but there's no doubt starting class is an important decision, especially for early-game purposes.
A new class type has been receiving quite the buzz with players scoping out the fully built capabilities. Here's a detailed guide to Elden Ring's Samurai class, including gameplay details, starting items, and stats.
Elden Ring Samurai class - Starting stats & items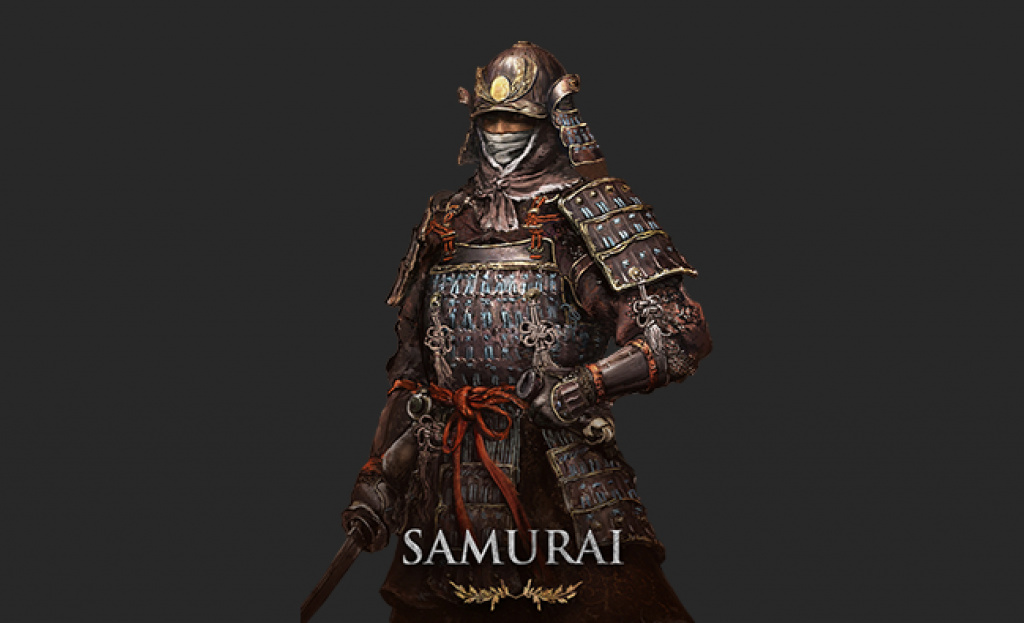 The Samurai class in Elden Ring is described as "A capable fighter from the distant land of reeds. Handy with Katana and Longbows." It has many similarities with the Warrior class, which is one of the best Elden Ring starting classes for beginners.
Check out the starting items for the Samurai class in Elden Ring below:
Uchigatana (Katana)

Longbow

Red Thorn Roundshield
Bone Arrow (Fletched)
Firebone Arrow (Fletched)
Land of Reeds Helm
Land of Reeds Armor (Altered)
Land of Reeds Gauntlets
Land of Reeds Greaves
Vision of Grace
Player choice of Keepsake
The Samurai class features multiple ranges of weapons allowing players to strike from all distances with both arrows and a Katana. If you're having thoughts about the Keepsakes, check out our guide for the best keepsake items to aid your selection.
CONFESSOR: A church spy adept at covert operations. Equally adept with a sword as they are with their incantations.

SAMURAI: A capable fighter from the distant Land of Reeds. Handy with katana and longbows.

Pre-Order #ELDENRING: https://t.co/PTkxSAMqvhpic.twitter.com/OkdCYsGPZU

— ELDEN RING (@ELDENRING) February 15, 2022
The Samurai class starts Elden Ring at level 9 with some seriously impressive ratings. Check out the rest of the starting stats for the Samurai class below.
Level - 9
Vigor - 12
Dexterity - 15
Mind - 11
Intelligence - 9
Endurance - 13
Faith - 8
Strength - 12
Arcane - 8
One of the top combat classes in Elden Ring, the Samurai has an impressive balance of high Dexterity, Endurance, and Strength ratings. Elden Ring players looking to shed blood will be pleased with the versatility of the Samurai en route to slaying bosses and enemies.
Elden Ring Samurai gameplay advantages
With a multitude of combat options, the Samurai will be an ultra-popular selection for Elden Ring's starting class. The combination of ranged attacks with the Longbow as well as Strength and Dexterity to wield the Uchigatana (Katana) in close range will be hard for many enemies to deal with.
Use this pair by peppering your targets with arrows from a safe distance before closing the gap and slicing them with your Uchigatana. Players of all experience levels will be able to enjoy the Samurai class, so don't shy away even if you're new to these types of games.
And make sure to take advantage of the Unsheathe ability to pair with your Uchigatana. This skill can be found with the Ashes of War, used to alter abilities and skills of weapons/armour.
Make sure to check out the rest of our dedicated Elden Ring page for all the latest guides, updates, and much more.
Featured image courtesy of FromSoftware.