In Elden Ring, equipping yourself with a shield not only defends yourself from the formidable enemies and bosses that await you but also shapes how you choose to play the game. As they significantly influence playstyle, knowing which shield to equip is the deciding factor between life and death.
Elden Ring features a plethora of shields; however, not all shields will complement every playstyle since they are primarily class-dependent. However, there is one shield that players can acquire fairly early in-game to reduce damage received by 100%.
This guide details how to find the Beast Crest Heater shield and benefit from a 100% damage reducing shield at the start of Elden Ring.
What is the best shield, and how to get it in Elden Ring?
The best shield to get is the Beast Crest Heater shield for well-rounded protection that offers better stats and high damage reduction at the expense of more weight.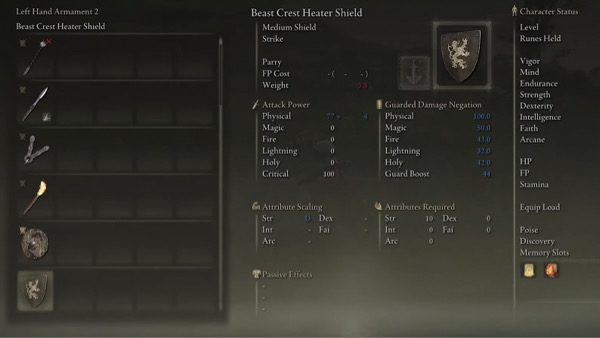 While it remains unknown whether this shield holds up during the later stages of the game, equipping yourself with the Beast Crest Heater shield can significantly boost your defence.
This shield is a medium-type shield with a 100% physical damage reduction and requires 10 Strength to wield. You can find it at an enemy camp located southwest of a bridge in Stormhill.
If you're looking to fast travel to this location, Deathtouched Catacombs and Saintsbridge are the closest Sites of Grace to the enemy camp. Once you have arrived at either Site, continue towards the camp, where you have one of two choices.
You have the option to either kill all the soldiers and the guard dog or stealth your way directly to the chest. Either way, the chest is located northwest of the campsite, alongside a spiked barricade behind a tent.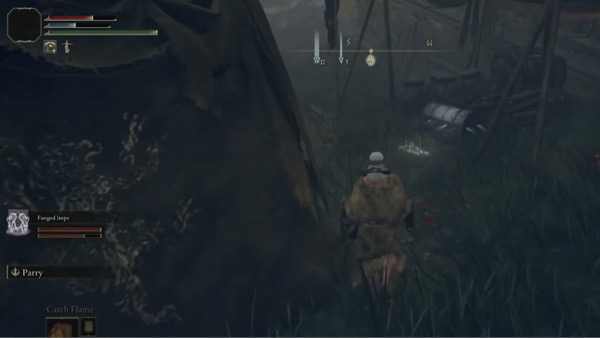 How to start with the best shield in Elden Ring?
If you do not want to spend time locating the Beast Crest Heater shield, you can start the game with a 100% physical damage reduction shield. Choosing either the Confessor or Vagabond class will have you start the game with the Blue Crest Heater and the Heater shields, respectively.
As both shields require a minimum of 10 Strength to wield them, this grants you a massive advantage over other classes with a weaker shield. It also gives you an outstanding balance of weight and defence, allowing good manoeuvring when in combat.
Most builds gain an advantage of using a shield in Elden Ring; even when they don't use it, it makes a difference when defending yourself from weaker enemies or powerful bosses.
We like to thank the YouTube channel FP Good Game for the complete walkthrough on obtaining the Beast Crest Heater shield in Elden Ring.
Featured image courtesy of FromSoftware.