Riot Games and Tencent have been nominated in the second wave of finalists for the Esports Awards 2020. 
During the third spotlight show ahead of the ceremony later this year, the finalists across the industry categories were revealed - including Esports Coverage Website of the Year and Esports Game of the Year.
Street Fighter legend Daigo Umehara has also been announced as the first inductee of this year's Lifetime Achievement Award - which rewards those who have had a lasting impact on the industry. 
Daigo is widely recognised as one of the best Street Fighter players of all time, having won six EVO Championships and recently qualifying for this year's Capcom Cup aged 39. More inductees are set to be announced at future spotlight shows.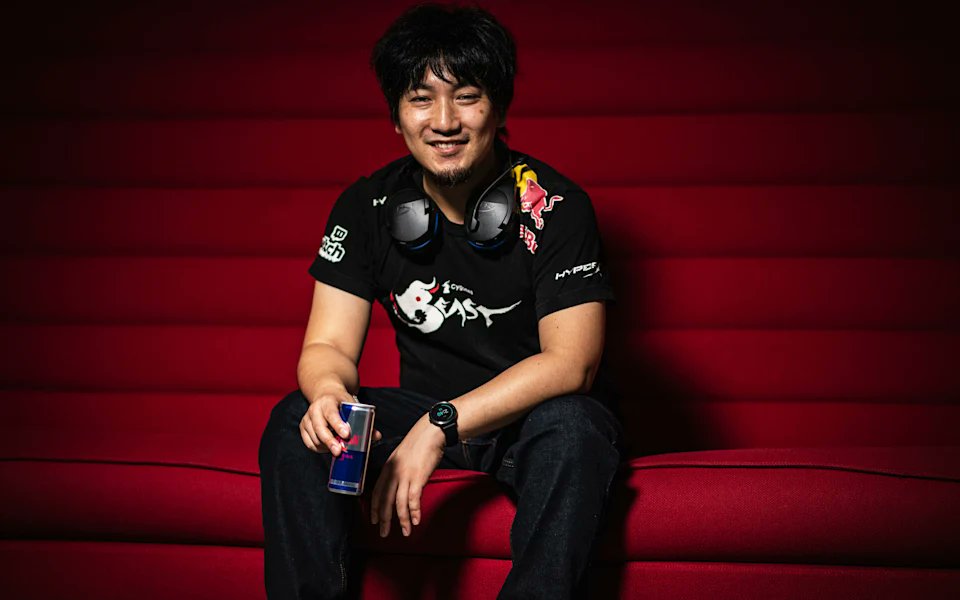 Daigo Umehara is the first inductee of this year's Lifetime Achievement Award (Picture: Red Bull) 
Other nominees include League of Legends and Call of Duty: Modern Warfare for best esports game of the year, while Riot Games, Epic Games and Tencent form the publisher category. 
Michael Ashford, managing director of the Esports Awards, said: "It's such an honour to be able to provide a platform for so many amazing individuals to receive the recognition that they deserve.
"This year's industry finalists provide a perfect example of the dedication and growth of the esports industry in the last 12 months. The 2020 Esports Awards is shaping up to be our best year yet, and I look forward to seeing the winners crowned later this year."
You can check out the second wave of Esports Awards 2020 finalists below. 
Esports Commercial Partner of the Year
Intel
Red Bull
BMW
Logitech
Mastercard
State Farm
Mountain Dew Game Fuel
Nike
Louis Vuitton
Esports Coverage Website of the Year in association with Sizzle Creative 
ESPN
Esports Observer
Esports Insider
Dexerto
Liquipedia
HLTV
The Score Esports
Inven Global
Esports Game of the Year in association with Koyo 
League of Legends
CS:GO
COD Modern Warfare
Dota 2
Rainbow Six Siege
Rocket League
Valorant
F1 2019
Fortnite
Esports Hardware Provider of the Year
Razer
AMD
Logitech
Intel
NVIDIA
HyperX
Corsair
ASUS ROG
Alienware
Scuf Gaming
Elgato
Respawn
Esports Journalist of the Year
Adam Fitch
Tyler 'FionnOnfire' Erzberger
Jacob Wolf
Jared 'Dekay' Lewis
Richard Lewis
Duncan 'Thorin' Shields
Ashley Kang
Emily Rand
Esports Publisher of the Year 
Riot Games
Activision Blizzard
Valve
Ubisoft
Epic Games
PUBG Corp
Psyonix
2K
EA
Supercell
Tencent
Esports Supporting Agency of the Year in association with Grind Gaming
ESG Law
Hitmarker Jobs
The Story Mob
Esports Engine
Character Select Agency
Prodigy Agency
Paper Crowns