Despite consistently being the best-selling game franchise around, Call of Duty has always trailed behind the likes of CS:GO and League of Legends in establishing its esports scene.
There's some fundamental reasons behind this; from Call of Duty's annual yearly instalments preventing consistent support and game design likely prioritising broad consumer appeal above its diehard competitive community.
Call of Duty's latest reset however wants to launch a new chapter for competitive play. The Call of Duty League saw 12 new teams formed under a franchise model which echoes the Overwatch League; emphasising location-orientated teams to ignite local support across the world.
This move met controversy. Longstanding teams like Team Envy were disbanded, past teammates were moved onto opposing rosters, while the high entry fees left organisations like 100 Thieves unable to participate.
Despite the risks, there's signs the Call of Duty League is growing in popularity. According to Esports Charts, the CDL homestand in Atlanta saw peak viewership hit 111,897 and a 54,107 average viewership - an increase from 43,688 at the prior London home event.
Some of these controversies have also sparked compelling narratives. Matches between Chicago Huntsmen and Florida Mutineers have added weight due to now opposing twin brothers Preston "Prestinni" Sanderson and Alec "Arcitys" Sanderson, who previously won the Call of Duty World League Championship 2019 together under eUnited.
Coupled with anticipated match-ups between titans Chicago Huntsmen and Atlanta FaZe, and the distinctly British appeal of twins Matthew "Skrapz" Marshall and Bradley "wuskin" Marshall on London Royal Ravens - there's plenty of personalities to throw support behind.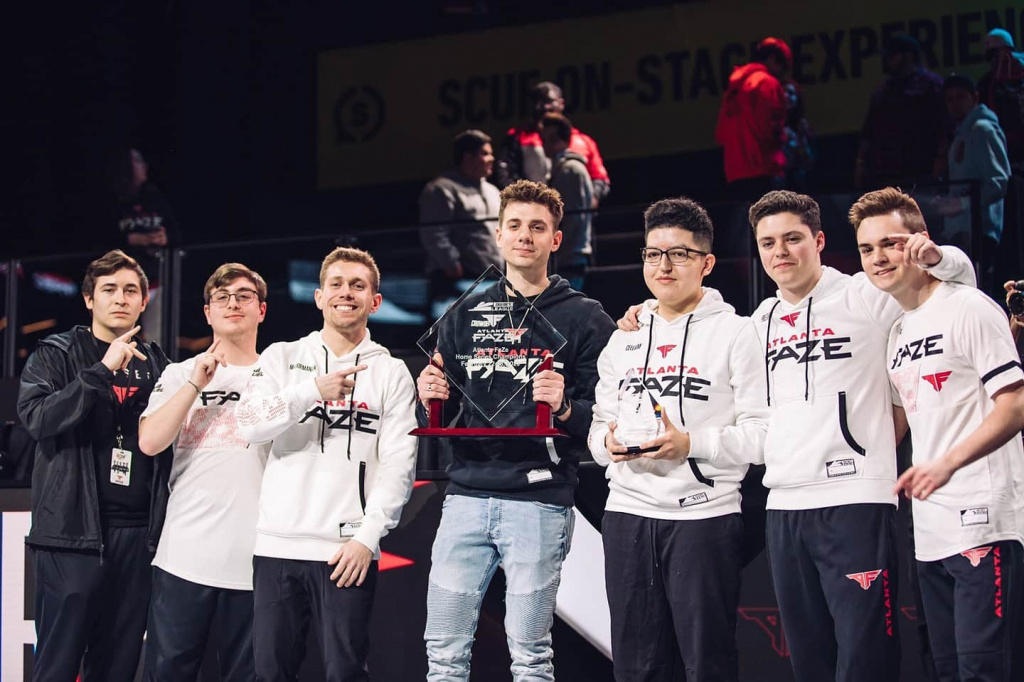 Atlanta FaZe are one of the best teams in the CDL (Picture: Atlanta FaZe)
Despite its potential though, the Call of Duty League feels like it's fighting itself to become the esport it wants to be. The latest instalment Call of Duty: Modern Warfare might have been the most critically-praised and best-selling entry in years, but it's become a punching bag among competitive players due to its map design and spawn points.
"It ranks the lowest for me," Toronto Ultra player Daniel "Loony" Loza told GINX TV when asked about Modern Warfare. "There's a lot going on with it that's wrong and needs to be fixed.
"The number one issue for me is spawns. The spawn logic is the complete opposite of what we've grown accustomed to. We've developed habits over the years of how to play good Hardpoint and this one just tosses those out the window."
New York Subliners player Doug "Censor" Martin agrees when asked how it stacks up to past Call of Duty titles at the London Home Series event, describing Modern Warfare as "the worst competitive title we've ever had in the history of the entire franchise".
While similarly naming spawn points, maps and a lack of ranked play among the frustrations, Censor's concerns stretch to how this will impact the Call of Duty League's first year.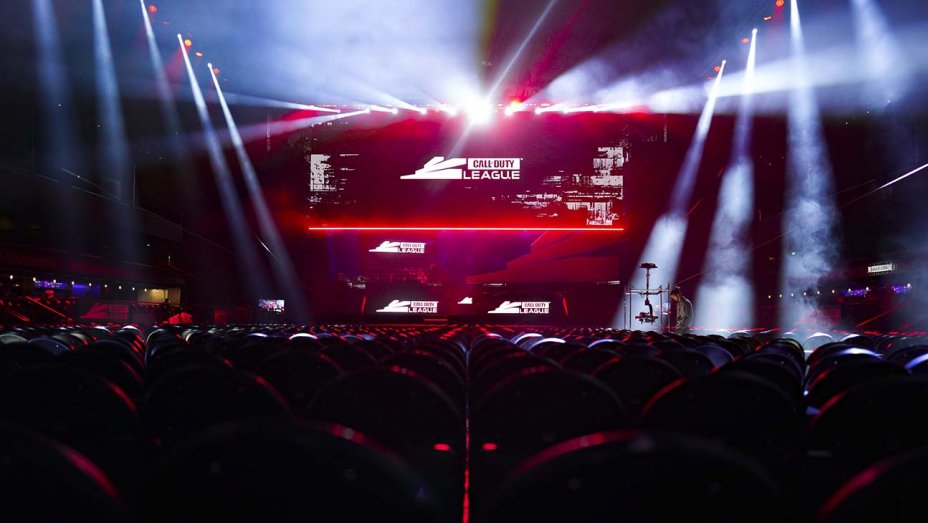 The Call of Duty League began in January (Picture: Minnesota ROKKR) 
"As great of a league we could have, as many personalities and as much talent we could have, as many hard-working people behind the scenes who support this esport, none of it is going to be successful if you don't have good developer support on the back of it," Censor added.
"This is something that's very important. There's a lot of money put into this and I hope [the developers] realise how bad this was and it'll be a lesson moving forward."
The Call of Duty League started in chaotic fashion in January - with rules changed 24 hours before it began, a bizarre lack of marketing (especially from developer Infinity Ward), leaked team weapon skins and streaming issues which plagued the first Home Series in Minnesota.
Some of these growing pains have been addressed with each passing Home Series. Since the first in Minnesota, changes have been implemented like reduced round times following exceedingly long matches and adjustments to suspicions around the schedule - proving organisers are keen to address issues around the new format.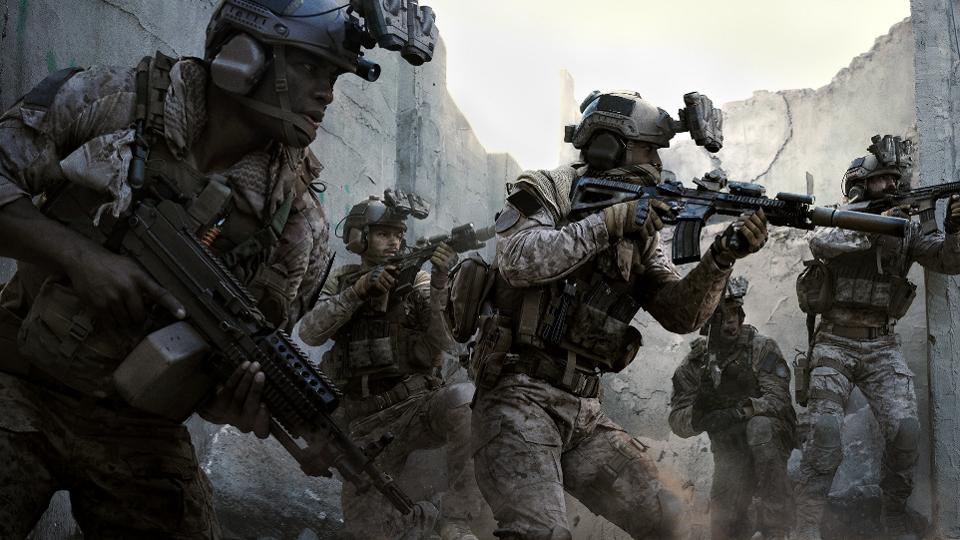 Call of Duty: Modern Warfare released in November last year (Picture: Infinity Ward) 
As the League streamlines these bumps however, it puts Modern Warfare's issues under a bigger spotlight. These have affected the spectator aspect too, with the reintroduction of Domination as a competitive mode over Capture The Flag (for the first time since 2014) feeling like a step back, especially when compared to the tension of Search and Destroy and Hardpoint's frenetic clashes.
The disconnect between a game developer and its competitive community isn't a new issue, as shown by Nintendo and its treatment of Super Smash Bros. events. It feels especially odd however in Call of Duty's case due to Activision Blizzard's investment into the league - who would undoubtedly reap the benefits of having a Call of Duty title which better facilitates the competitive side.
But does the Call of Duty League have its eye on the long-game? The next iteration of Call of Duty will be released this year, believed to be Black Ops 5 from developer Treyarch, which many hope will give greater consideration for the esport. There's also the inevitable new Battle Royale mode, believed to be free-to-play and separate from Modern Warfare, which could spark a whole new branch of competitive Call of Duty.
As James "Clayster" Eubanks from Dallas Empire explains, the franchise model of the league itself, while perhaps not the future of esports, similarly feels like a long-term move to farm a brighter tomorrow in competitive Call of Duty.
"I think franchising in the long run is a smart play just because it's a chance for the local fan bases to grow and for the home events to become huge," James "Clayster" Eubanks told GINX TV.
"Franchise models are interesting and they've worked in the past but I think that's something esports has grown past, because organisations and fans are worldwide - it's not localised. But I understand that something needed to be done to get [competitive Call of Duty] out of the baseline we've been at for the past couple of years.
"I honestly think something like this, making it elevated and bringing in that local support, after a few years we'll start really growing. When all the home events are huge and awesome, that's what I'm looking forward to. Right now, it's still feeling the waters a bit."
The Call of Duty League continues with the Dallas Home Series on 28-29th March.
---
For more Call of Duty news, be sure to check out our dedicated section or some of our MW2 Guides & Tutorials below:
Modern Warfare 2 Guides - Jack Links Skin | Unlock All Operators | Check Server Status | Get Twitch Drops | Post-Credit Scene Explained | Unlock Gold Camo | Get Burger Town Operator | MGB Nuke | Unlock Every Weapon | All Killstreaks| Safe Code Locations|Check KD Ratio|XP Farm Trick|Chopper Gun Glitch|Weapon Tuning|Change Name Color|Hardcore Tier 1 Mode| Turn Off Crossplay|Steam Deck| Raid: Atomgrad | How To Play "Support A Team" | Unlock Orion Camo | Aim Assist Settings | 
Modern Warfare 2 Fixes & Issues-Best NVIDIA GeForce Drivers | Dev Error 6036 | MW2 Missing Items | Unlimited Tactical Sprint Bug | Stuck On Installing Bug | Display Name Not Allowed Bug|Gold Camo Not Unlocking|Voice Chat Not Working| Display FPS Counter | 
Best Modern Warfare 2 Loadouts -  Best Weapon Tier List |  M4 Loadout|  PDSW 528 Loadout|TAQ-V Loadout|M4 Loadout|Fennec 45| No Recoil M4 Loadout | SA-B 50 Loadout | Kastov-74U Loadout |