EA Sports is trying to keep the FIFA Ultimate Team experience fresh for veteran players while enticing those on the fence to jump into the frantic world of card collecting and squad building in FIFA 21, unveiling the new Rulebreakers card as a result.
Described as cards for players that "leave behind their previous styles of play and transform into different kinds of stars with game-changing stat updates," these brand-new special cards have become highly sought after by the community.
We have already had two Rulebreaker SBCs with players having the opportunity to pick up Anderson Talisca and Karim Bellarabi.
Now its the turn of Belguim and Olympic Lyon defender Jason Denayer.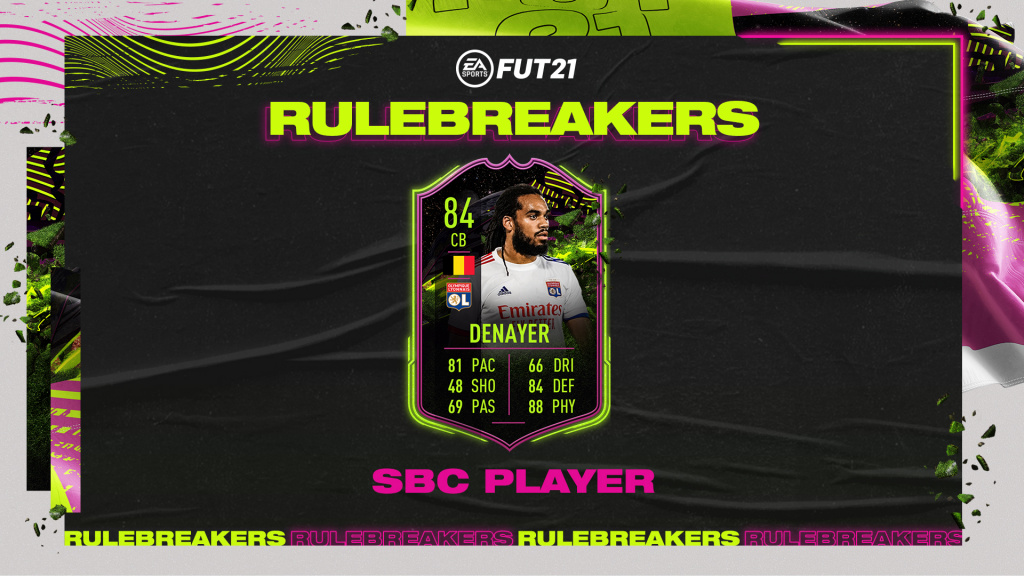 (Picture: EA Sports)
If you want to unlock this card or just want to see what he is all about here is everything you need to know about Jason Denayer's Rulebreaker SBC.
All stats, images and pricings are courtesy of FUTBIN and their database.
Deyaner Rulebreakers SBC - Stats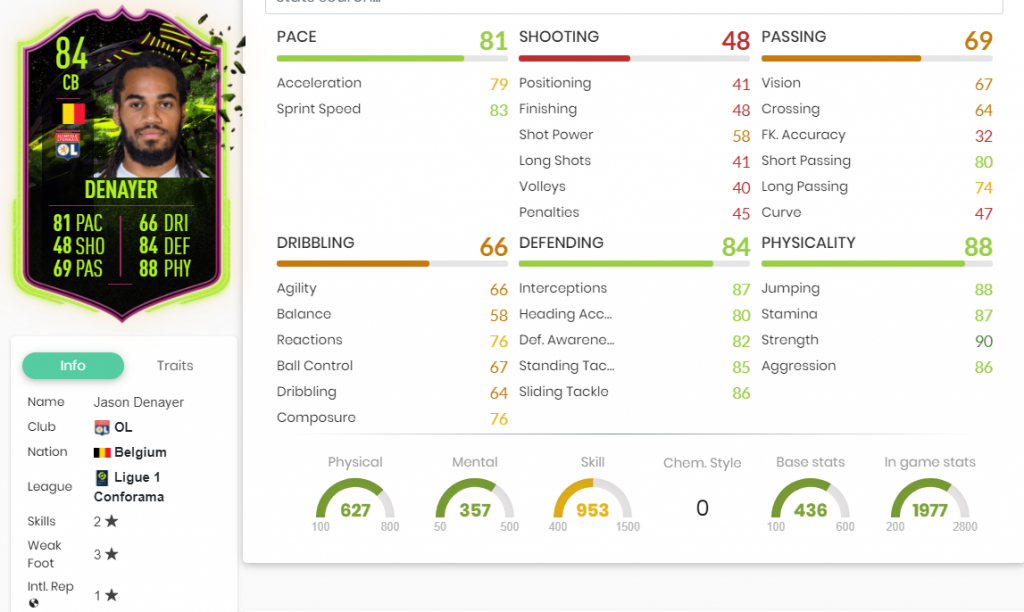 (Picture: FUTBIN)
So what is the difference between Rulebreaker and regular ol' Denayer? Well Rulebreaker Denayer is a much improved player with only his Dribbling stat being reduced by 3, hardly the most important stat for a CB.
His biggest gains come to his Physical and Pace stats which go up by 8 and 6 respectively.
His defending also goes up by 5, this coupled with the aforementioned stat increases make him a much more reliable defender.
How to complete Denayer Rulebreaker SBC
Completing Denayer's SBC involves succesfully building two seperate squads, one featuring a Ligue 1 player and another featuring one Belgian player.
Take note these aren't the cheapest SBCs to complete both coming in at roughly 30,000 coins depending on platform so think about whether Denayer fits into ur team before diving in.
Belgium

(Picture: FUTBIN)
This team will cost you between 29,050-34,550 coins depending on what platform you are and completing it will reward you with 1 Premium Mixed Pack.
Ligue 1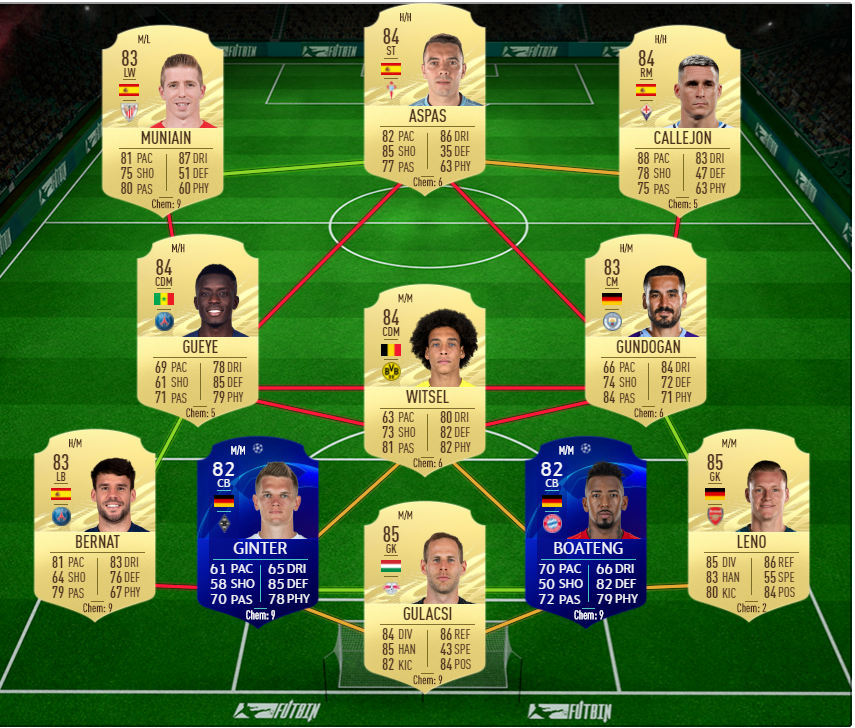 (Picture: FUTBIN)
Again putting this team together will cost you between 30-35,000 coins. The solution above is the cheapest we could find, and to be honest its not a bad team either.
Completing the Ligue 1 SBC will net you 1 Jumbo Gold Pack.
Rewards
For completeing the Denayer Rulebreaker SBC in its entirety you will be rewarded with the following:
1 Jumbo Gold Pack
1 Premium Mixed Pack
FUT Rulebreakers Jason Denayer
Want all the latest FUT and FIFA 21 info? Follow us one our dedicated FIFA 21 Twitter so you don't miss a thing!