EA Sports is giving Ultimate Team fans end of the year Squad Building Challenges that pack a few surprises, with the Freeze SBCs being stat and role-changing cards for some of the most important players in football right now.
We've seen right-wingers turned centre-backs like Jesús Navas, and now FIFA 21 gives us a defender, this time reengineered as a right-midfielder in the form of a Kenny Lala Freeze card.
The Frenchman has been a staple of Strasbourg ever since he signed for the Ligue 1 team in 2017, lifting the Coupe de Ligue in the 2018-2019 season.
So, want to know how to get your hands on this card, how good he is, and more? Let's take a look at everything you need to know down below.
Huge shoutout to FUTBIN for their amazing squad creating tools.
Kenny Lala Freeze - Stats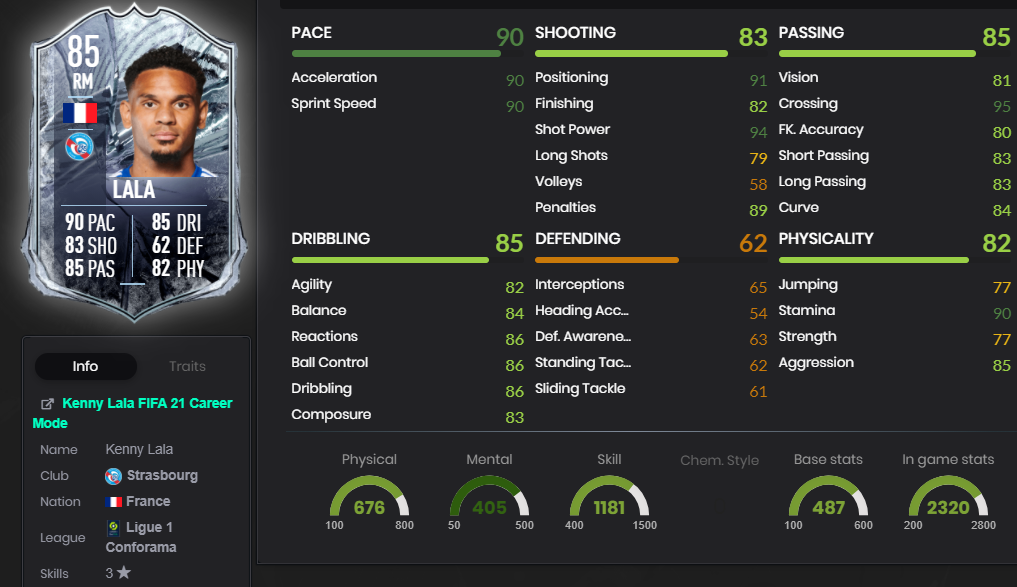 (Photo: FUTBIN)
His incredible Acceleration and Sprint Speed, with both sitting at 90, make Lala a must-have card right out of the gate.
Add an unbelievable Crossing stat at 95, outstanding Stamina at 90, and a solid Dribbling stat, which sits at 86, and you have all the ingredients for a top-tier midfielder that can be used as a winger.
Kenny Lala Freeze SBC - Cheap solutions
For this Squad Building Challenge, you'll need to create one squads with unique requirements, and cost.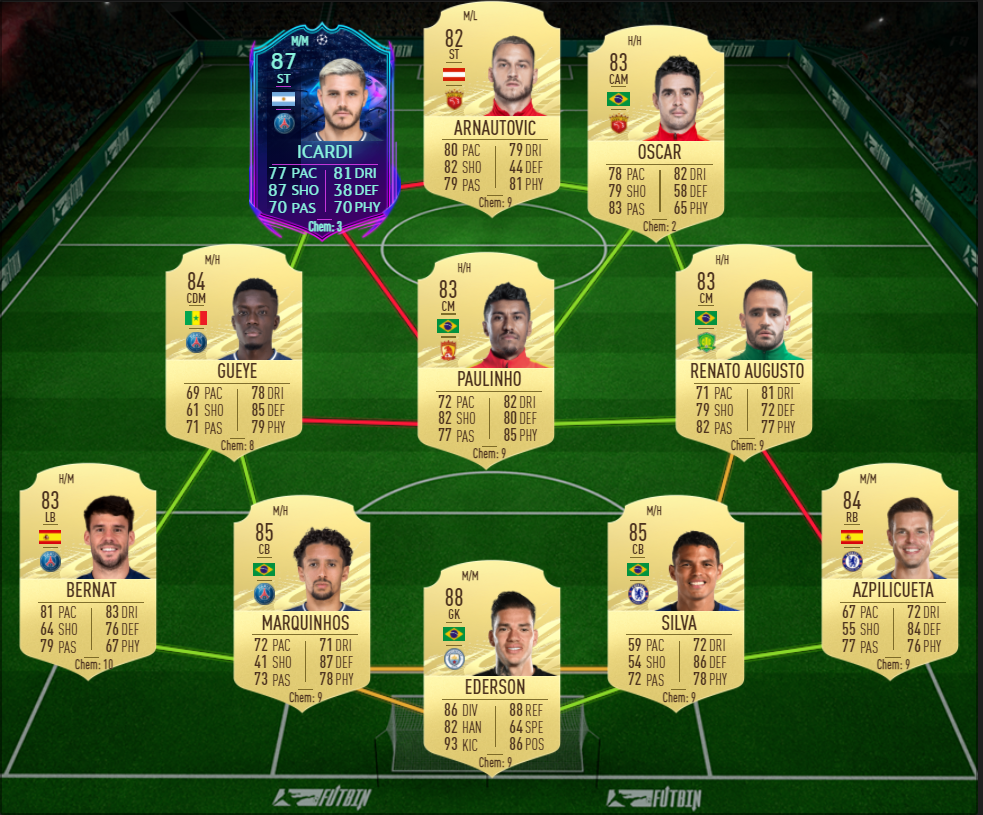 (Picture: FUTBIN)
Number of players from Ligue 1 Conforama: Min 1
Squad Rating: Min 85
Team Chemistry: Min 75
Number of players in the Squad: 11
Cost: 129,000-144,500 Coins