It's easy to forget just how good Sami Khedira was in his day, quick across the ground, built like a train and technically gifted, he was the ultimate box-to-box midfielder.
His five years at Real Madrid saw him crowned LaLiga champion, lift two Copa Del Rey's and hoist the UEFA Champions League in 13-14.
It was also in this time he helped Germany to the 2014 World Cup.
Strangely it is the 2012-2013 season that EA Sports have decided to look back, a season that the team won no major honours, to create a Sami Khedira Flashback SBC.
That is not to say it was a poor season for the man who started his career in VfB Stuttgart, it was his most prolific picking up 3 in the league.
But is he worth getting in your FIFA 21 Ultimate Team? The short answer is probably, here are his stats and some cheap solutions so you can decide for yourself.
We used FUTBIN's database to price these teams up.
Sami Khedira Flashback SBC stats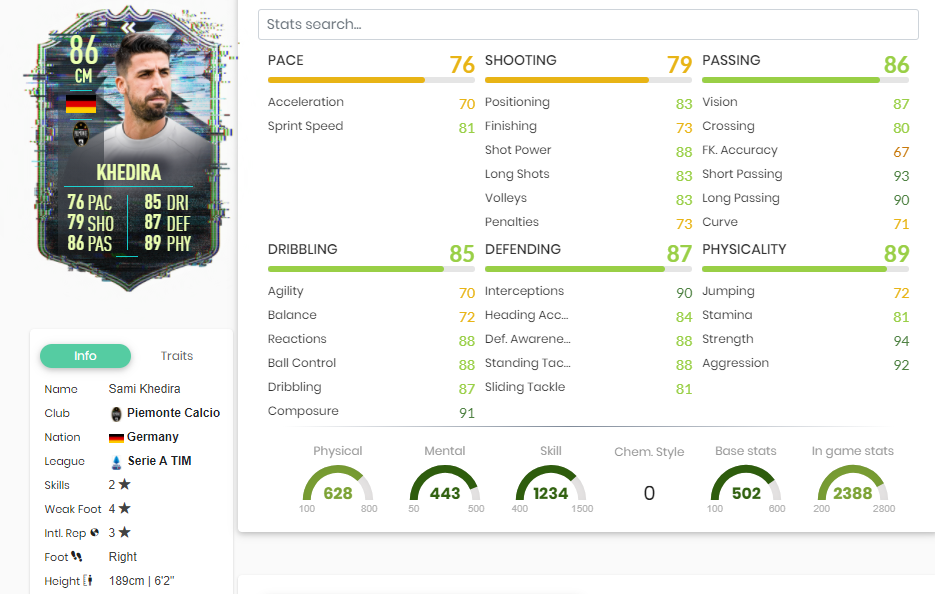 (Picture: FUTBIN)
Sami Khedira's Flashback is a very solid card rocking an 86 OVR rating an improvement of five on his base card.
The improvements come all in the right places to make Khedira once again a meta pick. In real life his pace is all but gone, but his Flashback SBC adds 32 to his Sprint Speed and 29 to his Acceleration to take him up to 76 Speed.
His defending has been restored too now at 87 and his dribbling has returned now at 85, with 91 Composure and 88 Reactions particular highlights.
His Passing and Physicality have also been given a bump, with 93 Short and 90 Long Passing making him perfect for starting attacks from deep. 89 Physicality, which includes 94 Strength and 92 Aggression make him an absolute beast.
Cheap solutions and rewards
To get your hands on this card you must complete two SBCs - Past and Present, and another that involves creating a squad of players from Germany.
Past and Present SBC solution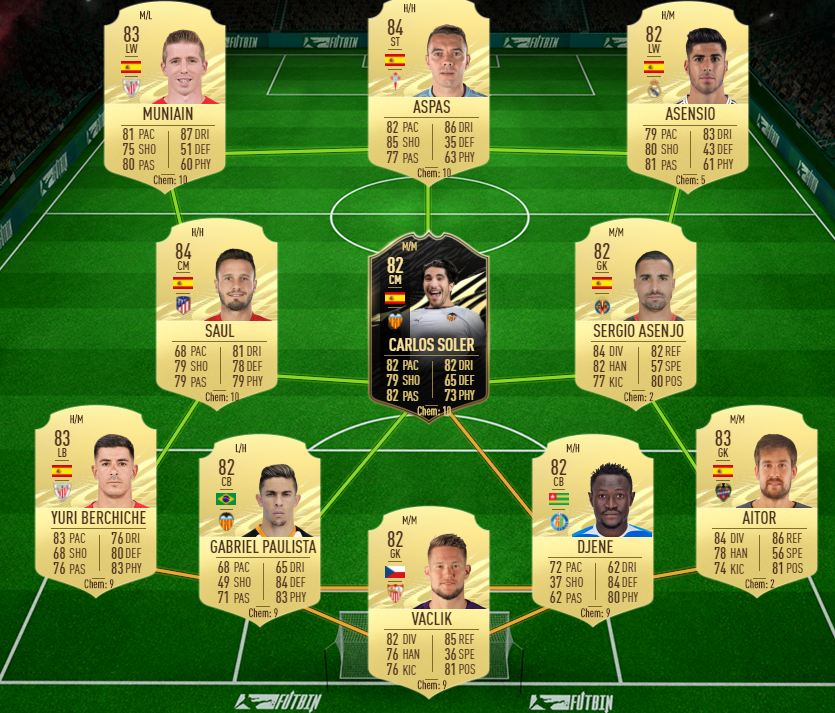 (Picture: FUTBIN)
Requirements:
# of players from Real Madrid + # of players from Piemonte Calcio: Min 1
IF Players: Min 1
Squad Rating: Min 83
Team Chemistry: Min 75
# of players in the Squad: 11
This team will cost you between 29,300 (PS4) and 32,350 (PC).
You will earn 1 Jumbo Gold Pack for completing it.
Khedira Germany SBC solution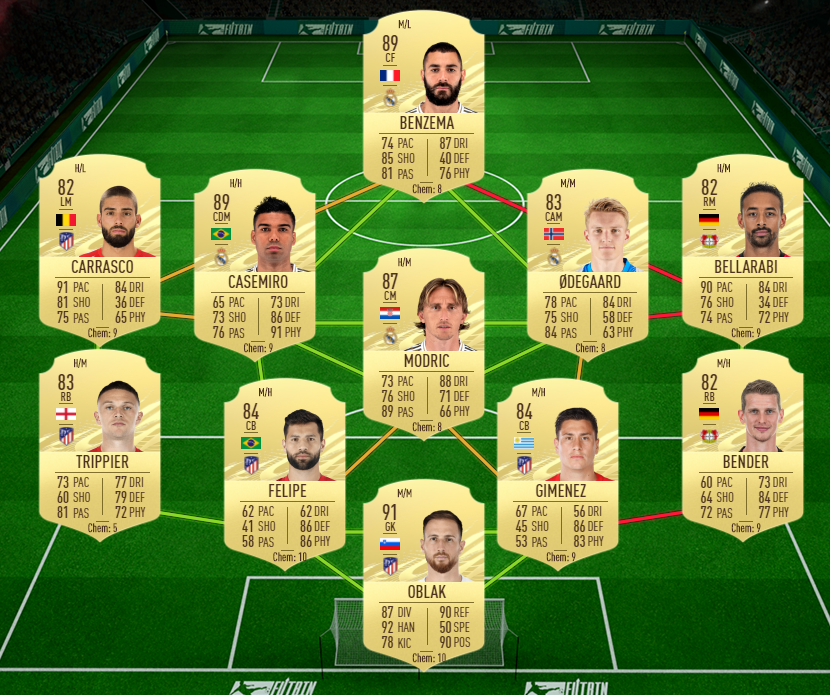 (Picture: FUTBIN)

Requirements:
# of players from Germany: Min 1
Squad Rating: Min 86
Team Chemistry: Min 70
# of players in the Squad: 11
This SBC is much more expensive costing between 164,800 coins (PS4) and 179,900 (PC).
For completing this SBC you will be rewarded with 1 Prime Mixed Players Pack.
Is it worth it?
Yes, if you have a team that fits Khedira i.e full of German nationals, LaLiga or Real Madrid players there are few better players for that DM / CM role, Khedira's combination of pace, physicality and passing make him an absolute force in the centre of the park and he will contribute at both ends of the pitch.