For a long time now, some fans have claimed EA Sports manipulates FIFA, Madden, and NHL Ultimate Team matches via scripting, or Dynamic Difficulty Adjustment (DDA) if you will.
There was even a recent court (Zajonc v. Electronic Arts) battle regarding this supposed issue, which alleged EA unlawfully alters matches to help sell in-game items.
Court case debunks FIFA scripting & DDA theory
For many fans, scripting in FIFA, NHL, and Madden felt like fact, rather than a mere claim. The theory revolved around code found in the games' files and EA's own patents, which pointed towards DDA.
According to fans, EA would manipulate the performance of virutal players in their sports games in an effort to get players to spend more money to improve their team.
Now, thanks to a court case Zajonc v. Electronic Arts, which was being heard in California, this scripting theory seems to have been disproven.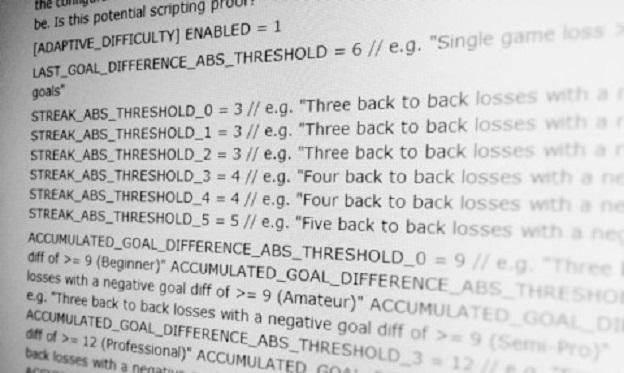 (Picture: Electronic Arts)
In a blog post titled "Fair Play & Dynamic Difficult Adjustment" EA claim that the plaintiffs dismissed their case after evidence provided by the publisher showed such claims were without merit.
EA explains: "Our clear statements were recently challenged in a lawsuit that alleged we did, in fact, use DDA in Ultimate Team modes. We're pleased to share that the plaintiffs have now dismissed their case.
"We provided them with detailed technical information and access to speak with our engineers, all of which confirmed (again) that there is no DDA or scripting in Ultimate Team modes. This is the right result."
EA continued by explaining while they do own a patent for DDA technology, this was never used in FIFA, Madden or NHL, and it never will be.
EA is no stranger to lawsuits regarding their FIFA game franchise and is currently still battling a lawsuit in France which proposes FIFA Ultimate Team should be classified as gambling.