Fortnite Chapter 3 Season 2 has changed Fortnite's core gameplay by removing the building mechanic. While many Fortnite fans have approved and now yearn for a permanent no-building mode, many have shown their disappointment, complaining that removing building has stripped Fortnite of its identity.
Needless to say, the discourse on both sides is valid, and while Epic Games hasn't confirmed when building will return to Fortnite, chances are that it will very soon. From a narrative point of view, completing the new Rebuilding questline in Fortnite will bring back the building mechanic to the game. One recurring quest will require players to establish a Device Uplink, so here's how you can do it.
Establish a Device Uplink in Fortnite - Chapter 3 Season 2
Different rebuilding quests require you to establish Device Uplinks in different regions of the Fortnite Chapter 3 map. These areas include Condo Canyon, Coney Crossroads, Command Cavern, Seven Outpost, Sanctuary, and Synapse Station.
Keep in mind that these areas are guarded by IO members who will start shooting you on sight. There's also a high possibility that other players might also be lurking in the area as they would also want to establish a Device Uplink.
In the screenshot above, we established a Device Uplink near the Seven Outpost, which is the most secluded of all the Device Uplink locations. Once you're in any of the required areas, check your minimap for a small white WiFi symbol. That will be the exact location where you have to establish the Device Uplink.
Once you have found the blue holographic WiFi object, interact with it to establish the Device Uplink and complete the challenge. Doing so will reward you with a whopping 40,000 XP, leveling up your Chapter 3 Season 2 battle pass, and also advancing the Rebuilding questline in Fortnite.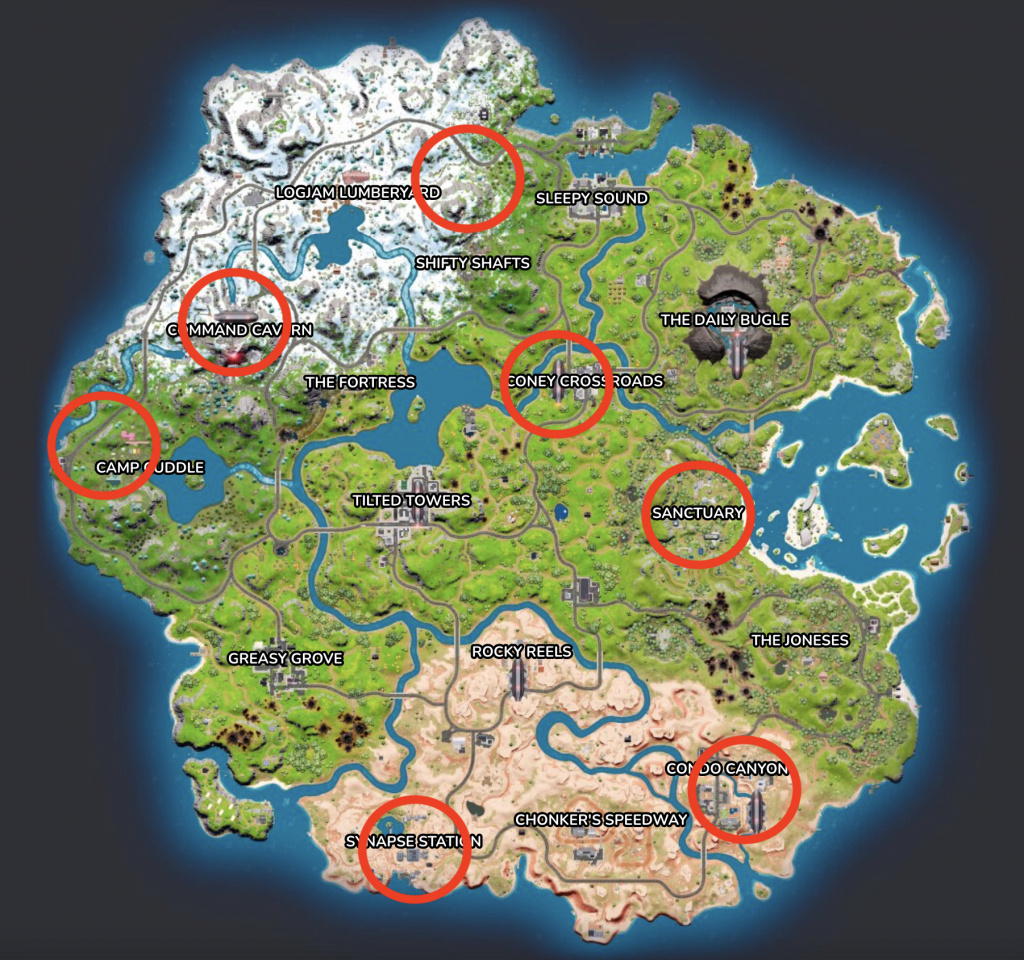 That concludes our guide on how to establish a device uplink in Fortnite as part of the rebuilding questline in chapter 3 season 2. Make sure to check our dedicated Fortnite section for more news, guides, and features. 
Featured image courtesy of Epic Games.
---
For more Fortnite news be sure to check out our dedicated section, or some of our Guides & Tutorials, just below:
Fortnite Guides - All Fortnite Redeem Codes | When Does Fortnite Chapter 3 Season 5 Start?|All Fortnite Twitch Drop Rewards| How To Make Your Own Fortnite Skin |
Fortnite Events - Fortnite Winterfest 2022 | 
The Best Fortnite Creative Codes - Best Edit Course Codes|Best Prop Hunt Codes|Best Zombie Map Codes
Featured image courtesy of Epic Games.