Fortnite Chapter 2 Season 7 has been a wild ride thus far as extraterrestrials have completely invaded the island. The aliens have brought with them new map changes, weapons, and even vehicles to jet around the island.
Another feature of the invasion season has been the Alien Artifacts scattered around the map. Finding and collecting these artifacts unlock both XP for the battle pass as well as additional styles for Kymera that provide gamers the ability to customize alien looks.
Each week of Season 7 adds more Alien Artifacts to the map for gamers to collect. Here's where you can find all the new locations as part of Week 6 of Season 7.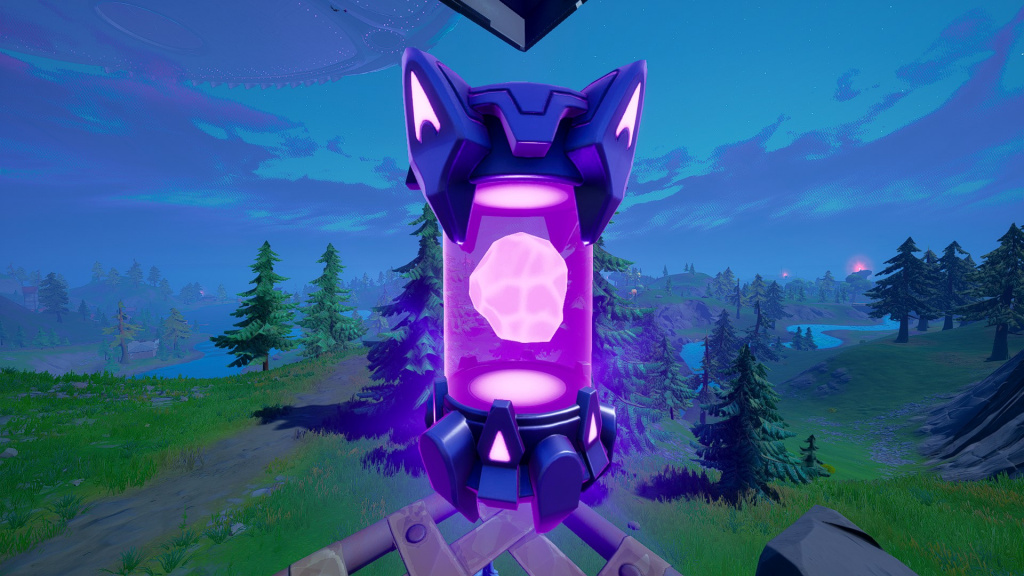 (Picture: Epic Games)
Fortnite Week 6 Alien Artifact locations
It would be rather inefficient to just run around the island hoping to come across the Alien Artifacts you need to unlock XP. So to help smooth the process we've detailed the exact location for each artifact dropped onto the map.
These are the five locations of the Season 7 Week 6 Alien Artifacts:
Corny Complex - Inside a farm building west of the main entrance at Corny Complex.

Lockie Lighthouse - Inside the white shed at the base of the Lockie Lighthouse hill.

Base Camp Hotel - Inside a building at the campsite in the mountains East of Catty Corner (next to the telescope).

Isla Nublada - On the mini island Southwest of Misty Meadows in the lower level of the ruins.

Steamy Stacks/Dirty Docks - In the alien woods (purple trees) in between Steamy Stacks and Dirty Docks.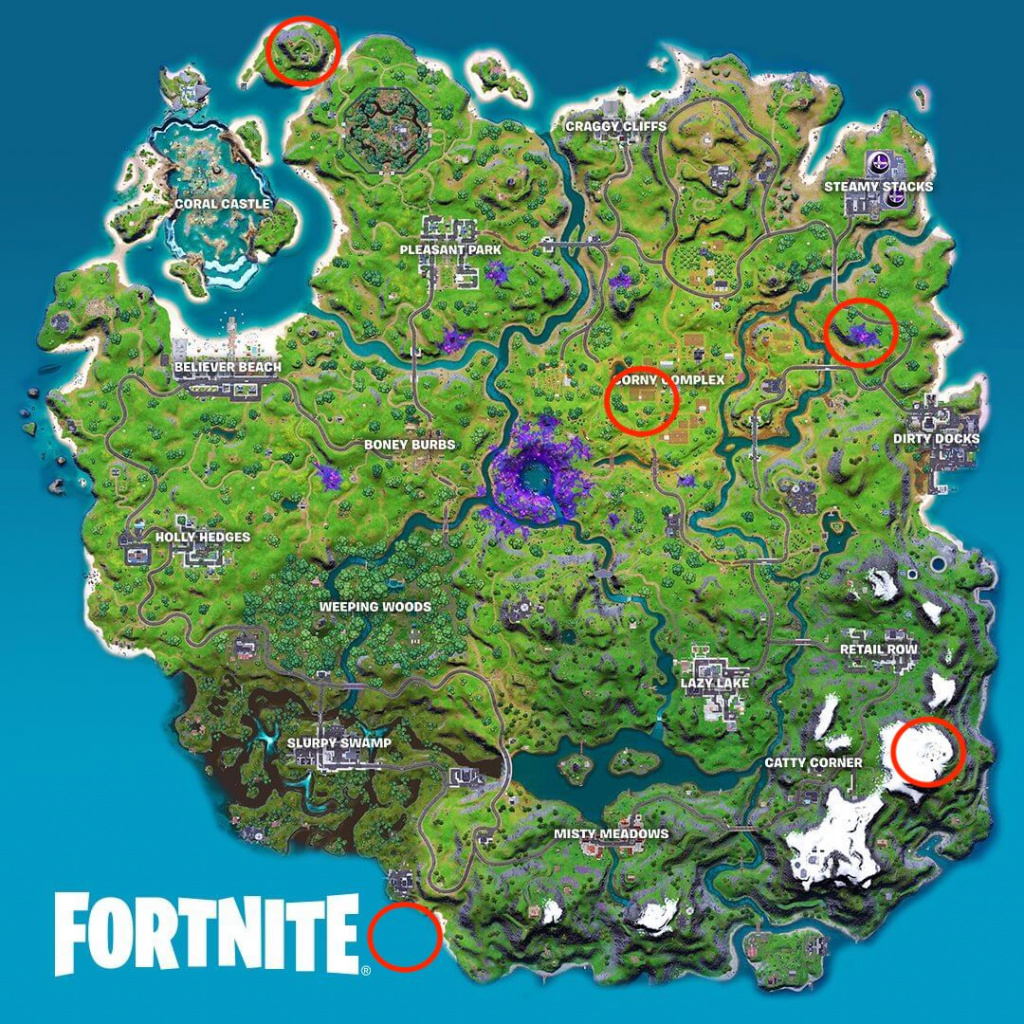 (Picture: Epic Games)
In case you missed it check out the list of other Alien Artifact locations from the previous four weeks below.
Remember, you're likely to have company at these various locations for at least the first few days of Fortnite Week 6. Many gamers will be wanting to quickly complete the challenge so keep your head on a swivel when completing this one.