Legends of Runeterra's new set is right around the corner, with Riot releasing an in-depth look at what fans can expect from Call of the Mountain, the game's second big update since release.
With a whole new region, multiple champions, and hundreds of cards prepared to be launched in the upcoming months, we detail everything you need to know about Legends of Runeterra Call of the Mountain.
Legends of Runeterra Call of the Mountain Release Date
The latest update is set to be released next 26th August. Without any specifics mentioned by Riot in regards to a possible staggered release, it's safe to say, just like The Rising Tides, Call of the Mountain will be available to all PC, iOS, and Android players at the same time.
Legends of Runeterra Call of the Mountain New Region Keyword
Coming with the latest set, Legends of Runeterra will receive a brand-new region: Targon. Just as exciting is the inclusion of a companion keyword into the game called Spellshield, which nullifies the next enemy spell or skill that would affect the unit that boasts this keyword.
Climbing Mount Targon can be treacherous, but those who brave the dangers have found new forms of protection. New Keyword—Spellshield: Nullifies the next enemy spell or skill that would affect this unit.

See who waits at the peak tomorrow! pic.twitter.com/FTEgRMuz9r

— Legends of Runeterra (@PlayRuneterra) August 11, 2020
We will update you as more information becomes available.
Legends of Runeterra Call of the Mountain Champions & Cards
Riot has not fully unveiled the cards and champions Call of the Mountain will present, however, over the past few days, they have slowly revealed cards, and even a new champion, Taric, here's everything revealed so far.
All images courtesy of Riot Games.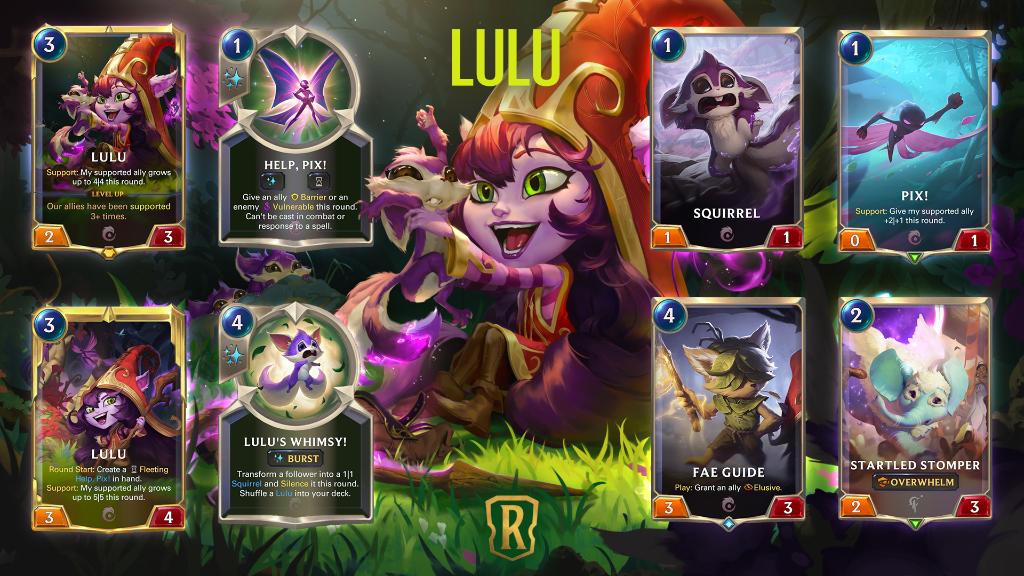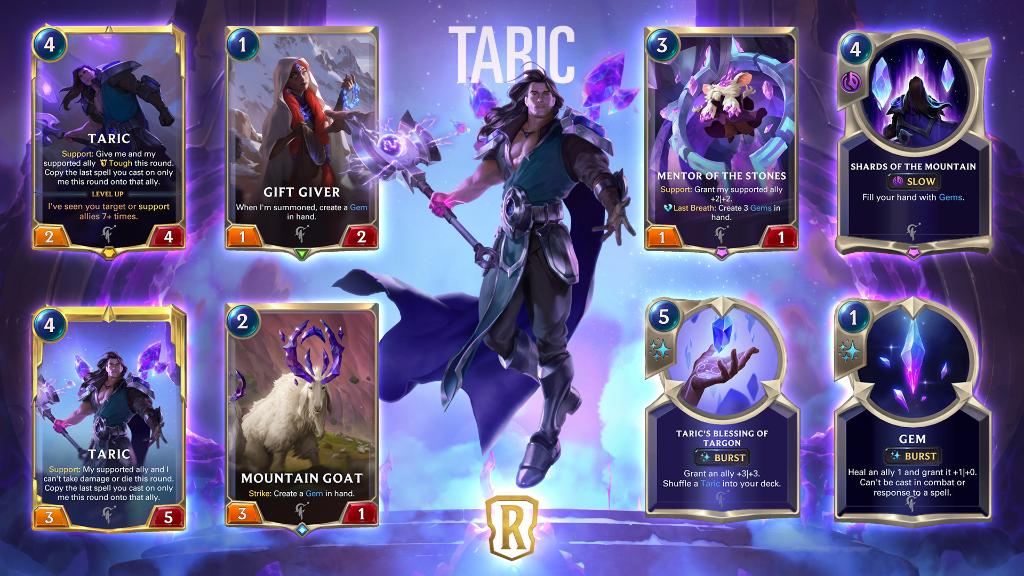 Legends of Runeterra Expansion Release Dates
Now pay attention as wording gets a bit tricky. As detailed in the Legends of Runeterra official blog, from this point forward, every major set of cards will have different expansions. These expansions are smaller updates in comparison to the initial presentation of a brand new set, for Call of the Mountain, expect two more scheduled for October and December with each introducing 40 cards. Come February 2021, a new set will be presented, ending the Call of the Mountain cycle of updates.
Don't expect only cards from Targon to be introduced, as Riot has confirmed all regions will receive updates (including new champions) with the introduction of a new set of expansions, this means, over the course of several months.
We know this can get confusing so be sure to check back when cards are revealed as we will have a full list of all. For more on Legends of Runeterra's roadmap, check out the detailed explanation provided by the developers back in June.