Fans of Riot's Legends of Runeterra are preparing for the game's second big set to enter the game since The Rising Tides debuted in January.
Call of the Mountain is poised to start a new era in the free-to-play card game, as it will mark the start of Riot's lengthy roadmap for Runeterra. This set alone will be updated until December, and with its release on 26th August, the studio gave us a detailed look at a new champion and cards preparing to debut.
In a video Riot introduced, Taric, the first champion of the newest Targon region that will be available when Call of the Mountain releases
Let the stars be your shield. Play Taric and six more champions on August 26 with the new expansion: Call of the Mountain. pic.twitter.com/lmqH3pZY9l

— Legends of Runeterra (@PlayRuneterra) August 12, 2020
The champion will boast the Support keyword, which lets an ally receive the Tough buff, allowing them to take one extra hit of damage. Furthermore, he can duplicate the effects of any individual spell you've cast on him, and transfer those to said ally.
All images courtesy of Riot Games.
His levelled up version works as a version of Unyielding Spirit, by allowing him and one other ally to not take damage or die on a single round.
On top of this new champion, a few more cards were also unveiled, take a look at them below: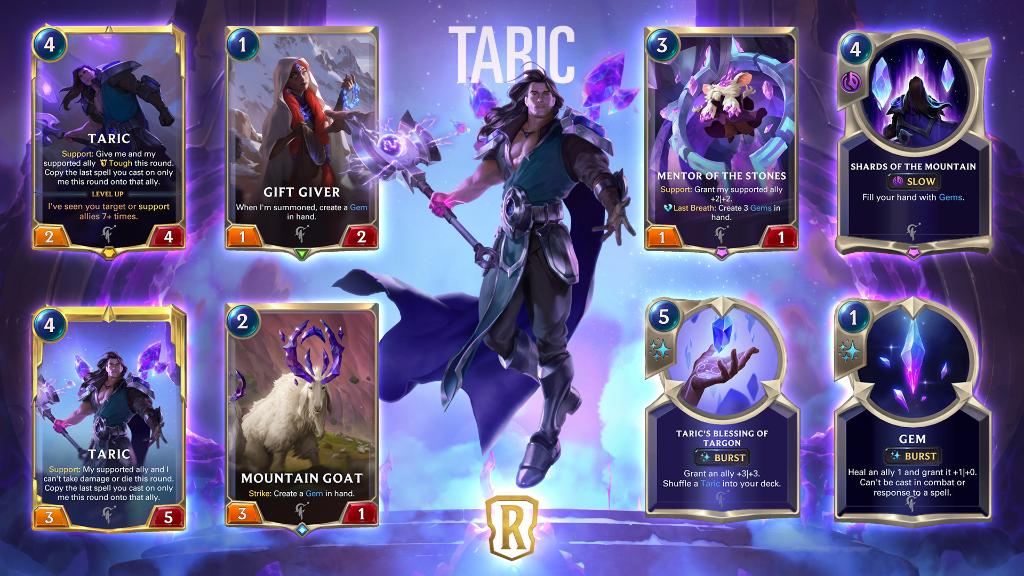 If you want to learn all about the new cards, champions, keywords, and important dates regarding the Legends of Runeterra Call of the Mountain set, check out our article where we break all the juicy info.