The weeks are rolling along and we're getting closer and closer to the impending
Madden 22 release
.
To keep fans clued in throughout the entire process, EA Sports have been spotlighting different features each week as we move closer to August.
We're now into the ratings reveal portion as we've already seen the Top 10 Wide Receivers as well as the first member of the 99 Club. Next up on the ratings reveal list is the Top 10 Defensive Linemen in Madden 22.
These monsters at the line of scrimmage set the tone for the defence as they're key to stopping the run and pressuring the QB. Here are the ten best that you'll see when Madden 22 officially launches.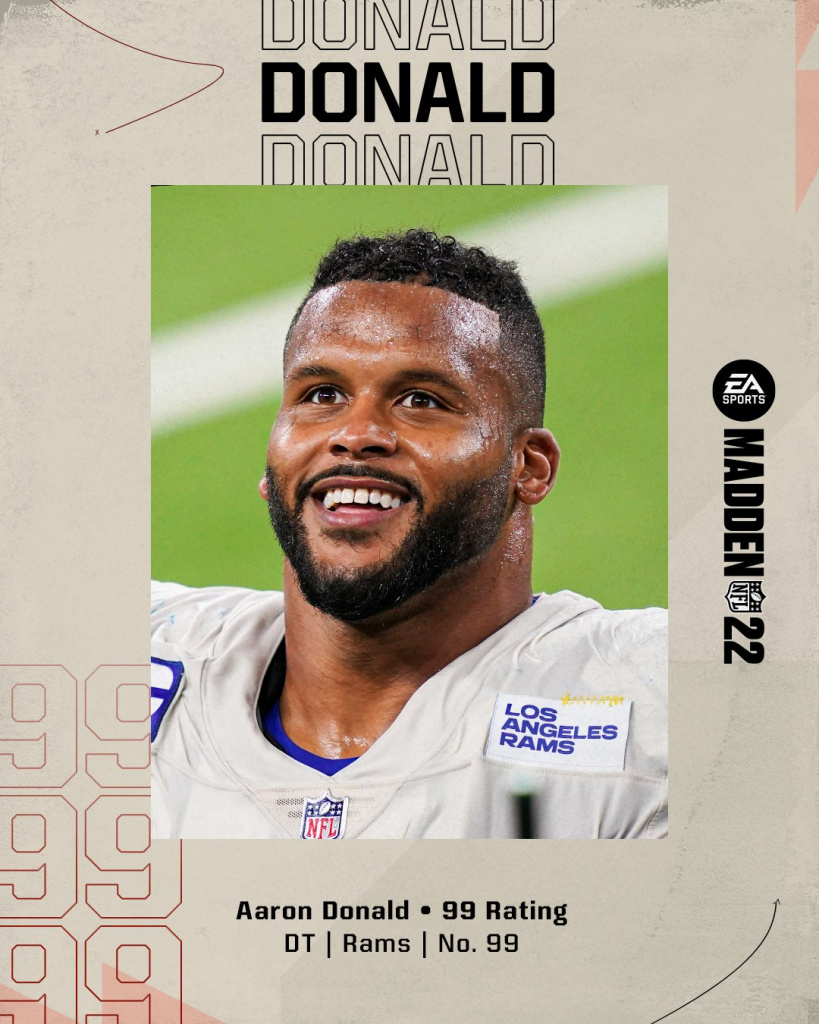 (Picture: EA Sports)
Madden 22 Top 10 Defensive Linemen
The Top 10 Defensive Linemen in Madden 22 were released on Tuesday, 27th July to the excitement of many awaiting fans. Here is the list as it's a mix of proven veterans as well as talented youth.
Note: EDGE players were not considered for this list as many of them are technically listed as Outside Linebackers.
Top 10 Defensive Linemen in Madden 22
Aaron Donald - Los Angeles Rams - 99 OVR
Fletcher Cox - Philadelphia Eagles - 94 OVR
Chris Jones - Kansas City Cheifs - 92 OVR
DeForest Buckner - Indianapolis Colts - 92 OVR
Cameron Heyward - Pittsburgh Steelers 92 OVR
Michael Pierce - Minnesota Vikings - 91 OVR
Calais Campbell - Baltimore Ravens - 90 OVR
Kenny Clark - Green Bay Packers - 89 OVR
Stephon Tuitt - Pittsburgh Steelers - 89 OVR
Vita Vea - Tampa Bay Bucs - 88 OVR
It's no surprise to see Aaron Donald top the list and join the 99 Club, as he's truly one of the greatest defensive players of all time. Fletcher Cox, Cameron Heyward, and Calais Campbell have been wrecking game plans for years and still do it as well as anyone in the game.
The future of the position is exciting as well as Chris Jones, DeForest Buckner, and Vita Vea have all made an instant impact since coming into the league.
The next position group set for a Top 10 reveal are the Edge Rushers, we'll let you know who made the cut. In the meantime, be sure to bookmark our Madden 22 tab so you don't miss a beat ahead of the upcoming August release.