In July 2020 the seed for Minecraft's title screen world was finally found, followed by the seed for Minecraft's famous pack.png world in September. Now, another iconic secret has been found in the Herobrine seed world, and in this article, we will tell you how to join it.
Who is Minecraft's Herobrine?
First of all, the creepy character Herobrine is Minecraft folklore. He is a myth first made the rounds on Creepypasta back in 2010.
Herobrine became somewhat of Minecraft's version of Slenderman, with some players creating hoax images claiming to have spotted him.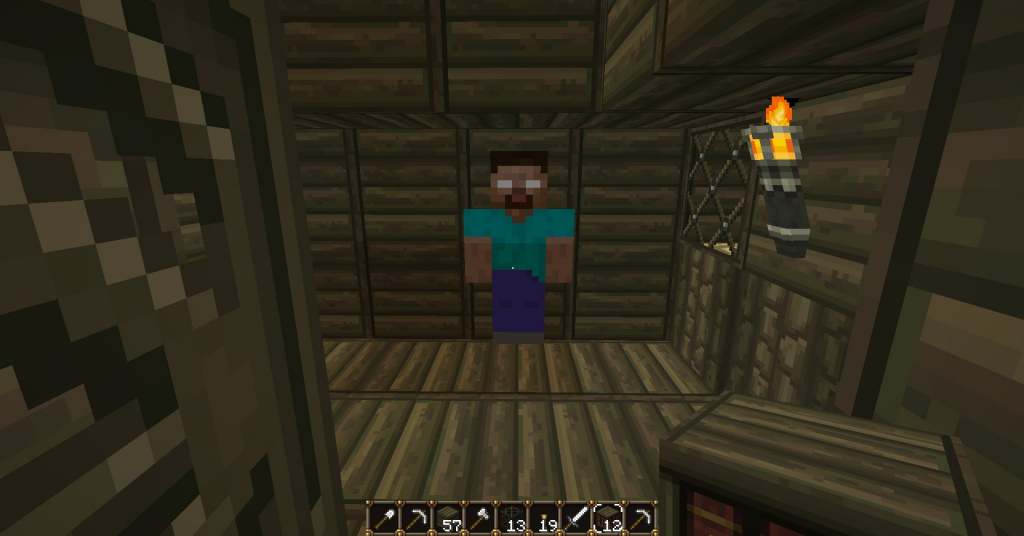 (Picture: Glitchunpatched via Minecraft Gamepedia)
For those who are unaware, Herobrine looks like the default player skin, with ghost-white eyes, and exhibiting odd behaviour like digging 2x2 holes. It was also rumoured that Herobrine was a tribute to Minecraft creator Markus "Notch" Persson's deceased brother.
Again, Herobrine isn't real. There was never a character like this in Minecraft, as explained by a moderator on Reddit: "Note that Herobrine is not real and has never been, this is just the seed used for the original creepypasta image."
However, the seed world in which the Herobrine hoax started is, in fact, real.
How to join the Minecraft Herobrine seed world
The Minecraft Herobrine seed world was found by Andrew_555, also known as Kminster. His search began on 5th September 2020, and as explained by Kminster, took roughly 50 hours of total work to develop and write the code in order to find the seed world.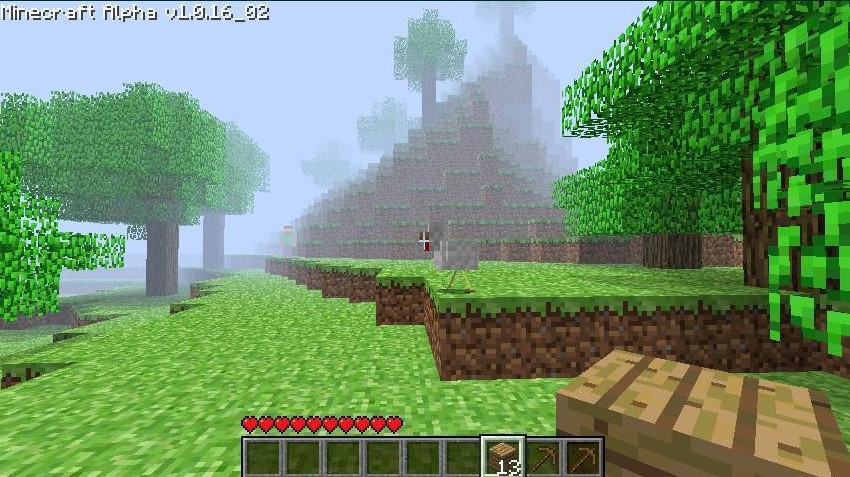 (Picture: Minecraftathome)
Other major contributors (via Minecraftathome) to finding this creepy Minecraft seed world are Neil, BoySanic, polymetric, Dutchen18 & MC (PseudoGravity).
To join the Minecraft Herobrine seed world, you need the following details:
Seed: 478868574082066804
Version: Java Alpha 1.0.16_02
Alpha coordinates: X=5.06 Y=71 (72.62 eye pos) Z=-298.54
Modern coordinates: X=5.16 Y=71 Z=-298.53
Camera angle: RX=93.75 RY=-1.2
Make sure you have the Minecraft Java Edition with "Historical Versions" enabled in the launcher to join the Minecraft Herobrine seed world. 
This version, however, doesn't support entering seeds, so players will have to do some save file editing, or used the prepared world thanks to Minecraftathome. Download the prepared world following this link.
This file will generate a fresh version of the Herobrine world, so you can join in at the exact coordinates where it all began.
After joining the Minecraft Herobrine seed world, just don't expect to actually spot Herobrine because...HE IS NOT REAL.