With the Overwatch League nearing its regular season playoffs, fans enjoyed a weekend full of matches in the last monthly tournament of the year as the Countdown Cup gave teams one last chance to rack up extra wins to help them in the standings.
As the Asian Countdown Cup ended with a whimper courtesy of Shanghai Dragons' absolute dominance over the region, North America gave fans a more thrilling conclusion that saw San Francisco Shock stand tall against Philadelphia Fusion in a six-map back and forth affair.
Countdown Cup APAC: Shanghai Dragons Back On Top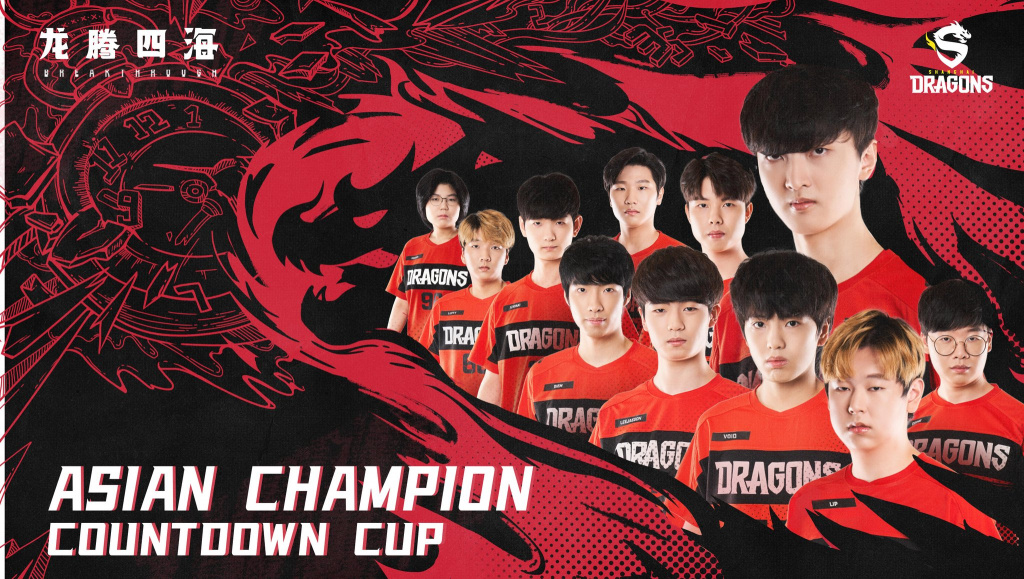 (Photo: Shanghai Dragons)
Looking at the APAC division, the May Melee winners returned to form after dropping last month's Summer Showdown to the Guangzhou Charge, doing so in commanding fashion without dropping a single map in their entire bracket run  (they beat NYXL 3-0 in the semifinals), making the surprising finalists Hangzhou Spark a non-factor on their way to victory (4-0).
As the meta continues to shift, coach Byung-chul Moon has turned the Dragons into one of the squads spearheading the evolution in compositions across both regions — utilising a dive with Sombra setting up engages using hacks and EMPs, teams have scrambled to put together a level of synergy that's hard to match, allowing main tank Eui-Seok "Fearless" Lee to shine with his signature Winston.

But don't be fooled, as good as Shanghai is with a fast-paced style, their decision to field heroes tailormade for bunker comps has yielded just as good results, being one of the few teams that can consistently make the Mei work piloted by MVP candidate Byung-sun "Fleta" Kim.
The Spark, who relied too heavily on the mechanical prowess of Minho "Architect" Park was exposed due to their one-dimensional style and inability to adapt on the fly once Shanghai pinpointed their weaknesses consistently splitting them and shutting down any clutch potential from the former San Francisco Shock ace. Not even the map pick advantage could save them from being the first team swept in tournament finals so far this year.
Countdown Cup North America: San Francisco Shock Rules Them All
Stage 2 Finals, 2018, Grand Finals, 2018, Summer Showdown, 2020, and now the Countdown Cup, the Philadelphia Fusion is the ultimate bridesmaid of the Overwatch League.
The heartbreak of losing yet another tournament came at the hands of the San Francisco Shock, a team that can already boast four wins since its inception (Stage 2, 2019, Season 2 Grand Finals, May Melee, and Countdown Cup).
Coach Dae-hee "Crusty" Park toyed for the past few weeks with his competition by fielding main tank Matthew "Super" DeLisi in the DPS position, a decision that caused a lot of controversial opinions within the community and even prompted the signing of a Genji specialist in the form of Ta1yo.
Neither of them saw play throughout the bracket in the damage-dealer role, as the Bay Area squad solidified their lineup, centred around hitscan specialist Seonchang "ANS" Lee, jack of all trades Dong-jun "Rascal" Kim, and Tracer extraordinaire Nam-joo "Striker" Kwon.
Philly Fusion's MVP candidate Jae-hyeok "Carpe" Lee was shockingly absent from the entire match, as they were fully committed to dive comps using Sombra and Genji as their DPS duo, heroes the Korean doesn't particularly excel at, at least, not on the level Hee-su Jeong and Seung-hyun "Ivy" Lee do respectively.
The initial maps were a back and forth confrontation between two of the best North America has to offer, with San Francisco struggling to keep Heesu's Sombra at bay, trying out both Striker and ANS in the role to look for specific ways to counter initiate in the mirror comp matchup. It wasn't until main tank Myeong-hwan "smurf" Yoo and flex support Jooseok "Twilight" Lee stepped up where the Shock firmly grasped control of the match, destroying Philly's chances at finally claiming to the best in the region.
With these two finals out of the way, all its left for Overwatch League is three more weeks of regular play until it's do or die in the season playoffs set to be played in September to determine the 2020 OWL Champions.
Overwatch League Countdown Cup Standings
North America
1st San Francisco Shock - $65,000
2nd Philadelphia Fusion - $35,000
3rd-4th Florida Mayhem & Paris Eternal - $15,000
5th-8th Dallas Fuel, Los Angeles Valiant, Los Angeles Gladiators & Atlanta Reign - $5,000
9th-12th Vancouver Titans, Houston Outlaws, Washington Justice, Toronto Defiant
13th Boston Uprising
Asia
1st Shanghai Dragons - $60,000
2nd Hangzhou Spark -$35,000
3rd-4th New York Excelsior & Chengdu Hunters - $15,000
5th-7th Seoul Dynasty, Guangzhou Charge & London Spitfire