Karmine Corp has officially entered the
Rocket League
professional scene by announcing its debut roster ahead of Season 11.
Maëllo "AztraL" Ernst, Amine "itachi" Benayachi, Marc "Stake" Bosch Plujà and coach Francisco "Arleyobi" González will be joining forces for the Rocket League Championship Series 1 and all car football competitions representing the Karmine Corp banner effective immediately.
Vous l'attendiez depuis longtemps... ⌛️

La Karmine Corp débarque sur Rocket League et jouera en RLCS dès la saison prochaine ! ⚽️🏎️

Nous accueillons à cette occasion @Michelin qui nous rejoint dans la grande famille #KCORP avec @TeamMichelin ! 🙌🏻 pic.twitter.com/kE8IVYuZ5z

— Karmine Corp (@KarmineCorp) July 26, 2021
"The Karmine Corp is coming to Rocket League and will play in RLCS from next season!", the org stated during the announcement.
The announcement comes on 26th July and is long due after much speculation and teasing from the org, pros and fans alike.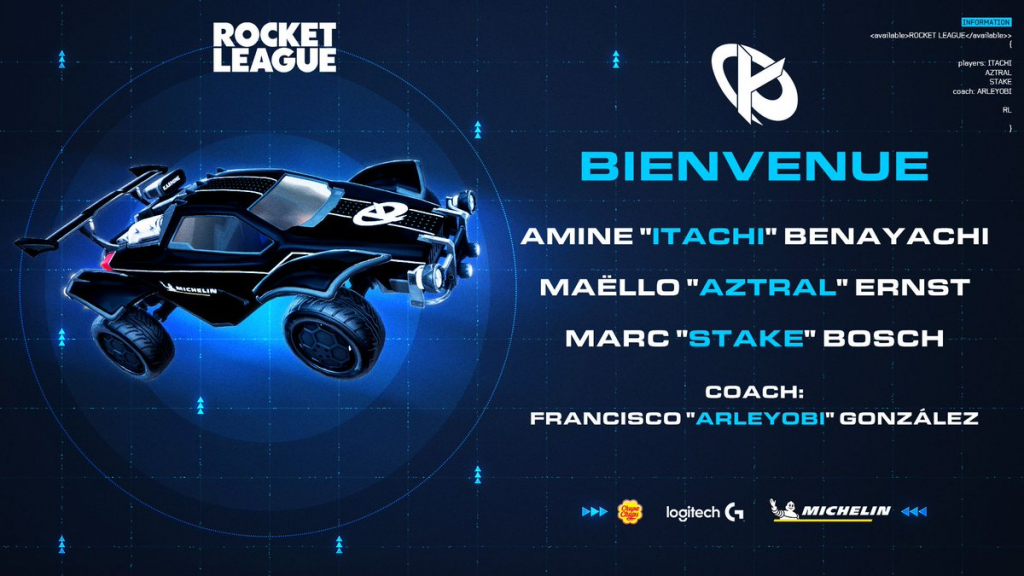 Despite its short tenure, KCorp has amassed over 200,000 followers across its social media handles. The announcement quickly surpassed 3,000 reactions, a record in Rocket League-related content.
The new trio will be comprised of three former Vodafone Giants in Stake, Itachi and Arleyobi and the phenomenal Aztral who was let go a month ago from the also French Solary org.
All players dominated at some point or another during the RLCS Season X with multiple top finishes and runner-up performances.
All current Karmine Corp Rocket League players qualified for the RLCS X Championships and now will be officially back with a vengeance come RLCS 11 time.
Follow us at @33Boost on Twitter to keep up with the latest Rocket League news and you don't miss a single transaction.