Rocket League Esports has an evershifting scene and we might've gotten hints throughout the day of another important move.
The Mountain, former RLCS World Champion Cameron "Kronovi" Bills tweeted out on 11th May a set of pen and paper emojis without further context, and as a man of a few words, fans took them to heart and are now expecting an announcement soon.
Teammate Cole "Astroh" Bowen and even team manager "catjeans" also tweeted something along the lines of a contract signing, both sharing the same gif on their personal accounts.
The move would come after their RLCS Season X came to an abrupt end, falling short of both Spring Major and RLCS X Championships qualification.
Continuum, a North American independent team, was revived back in November 2021 after being dropped by the Down Two Earth organisation.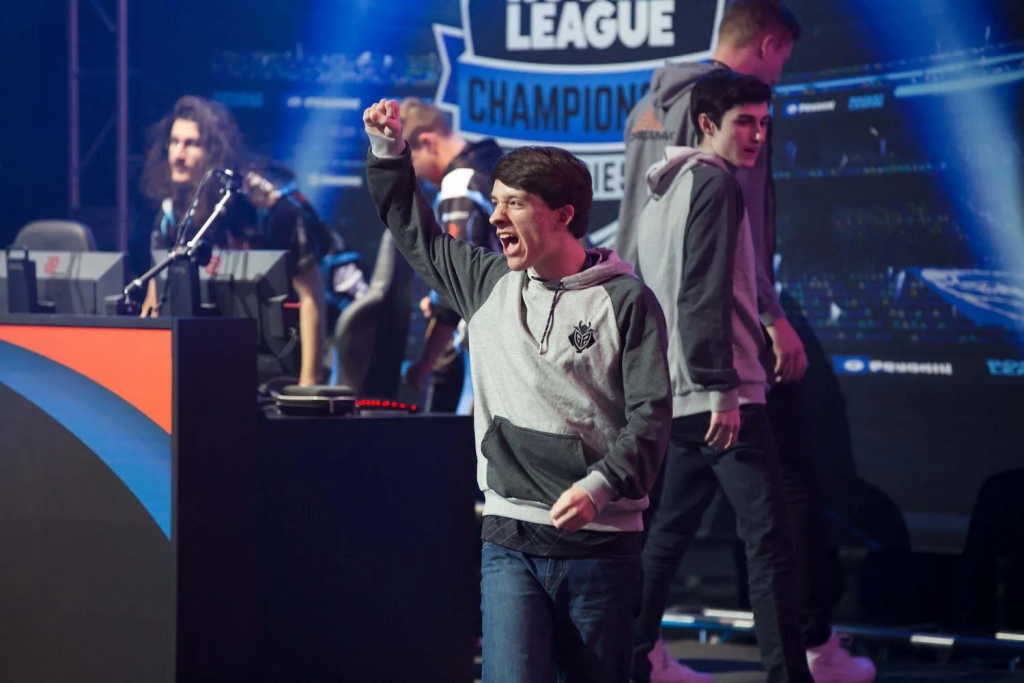 Kronovi back when he was under contract with G2 Esports. (Picture: Psyonix)
Every piece of evidence points to The Mountain and company finding a new home for the time being but it's still uncertain as to where, with their latest professional showings being unremarkable, to say the least.
One org that pops to mind would be the team-less Kansas City Pioneers who were bought out of their top squad by Shopify Rebellion back in April and tweeted a hint for an upcoming Rocket League announcement mere hours earlier.
Another party that could be responsible for the signing of Continuum is German-organisation SK Gaming, who teased the introduction of a Rocket League squad a couple of days ago, but an interregional signing would be unlikely.
Whatever banner the Continuum squad plays under, which should be revealed very soon, Kronovi will be rocking his Season 1 World Champ player title to make everyone on the pitch remember why they call him The Mountain.
"RLCS Season 11 World Champion, Kronovi joins the two-time club 10 seasons later" is a Cinderella story in and of itself.
For more Rocket League content, news and giveaways make sure to follow @fastkickoff on Twitter.