The king of Rocket League trash talk is back with a vengeance against the tournament organisers, organisations and players alike.
Slater "Retals" Thomas is returning to competitive play during the NA Spring Major Playoffs since being disqualified after last tournament -- and he'll surely make his presence felt again.
"All that suspension did was [make me] realize how badly I want it more than any of you guys. You guys are going to see a different Retals tomorrow and for regional finals fr", the Spacestation Gaming pro tweeted out after his team secured a playoff spot.
The 18-year-old got himself into trouble during the third Spring regional event for leaving the lobby early after a losing blowout-style in Game 7 and later badmouthing a Psyonix staff member for a poor officiating call during the same series.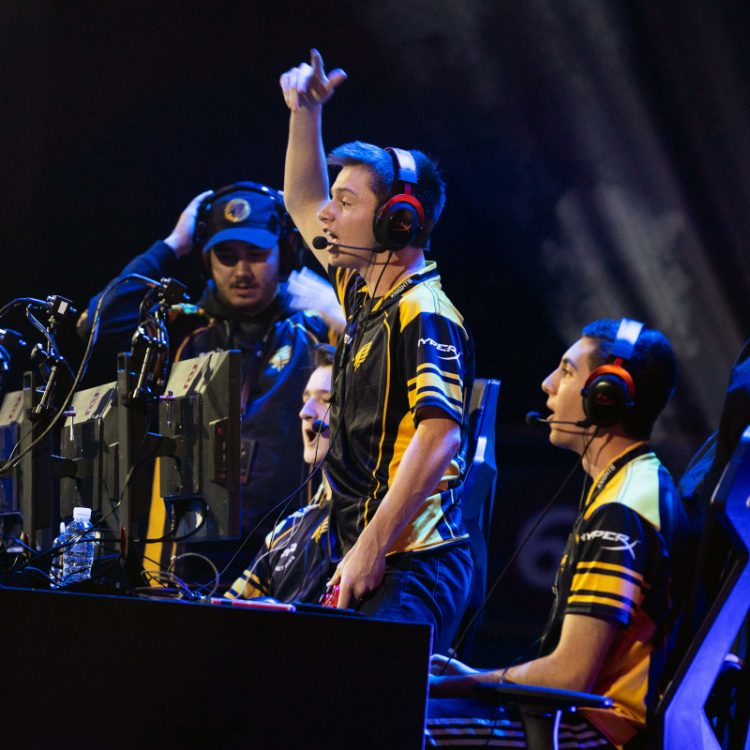 (Picture: Spacestation Gaming)
Retals was banished from the first day of the Spring Major which included the entirety of the group stage. Spacestation's sub, Matthew "Satthew" Ackermann stepped in for four matches and ended up taking the dubs against Version1 and against FaZe Clan -- enough to make the playoffs.
SSG survived by going 2-2 and is advancing to Championship Sunday as the fourth seed.
Their group stage performance will leave a tough road ahead for Retals and company as they face Rogue in the Quarterfinals to kick off the Playoffs bracket. 
Spacestation will decide their fate whether they drop to fourth place by losing early during Championship Sunday or jumping up to second place in the region by winning the Major and having Team Envy lose their first series of the day.
You won't want to miss tomorrow's showdown, so make sure you tune in to the official Rocket League Twitch channel as Rogue tries to spoil Retals' welcome party live on stream.
For more Rocket League content, news and giveaways make sure to follow @fastkickoff on Twitter!