It's win-or-go-home for two
Rocket League
teams as the RLCS Season X is coming to a close in the North American region.
A winner-take-all match will go down on the Spring Major playoffs as Shopify Rebellion takes on FaZe Clan for a shot at the RLCS X Championships.
G2 secured their spot in dominant fashion by going 3-1 against the "group of death" defeating Spacestation Gaming, FaZe Clan and Version1 in the process.
They will be entering Championship Sunday as the number one seed by game differential, staying away from any last-second-clinching shenanigans.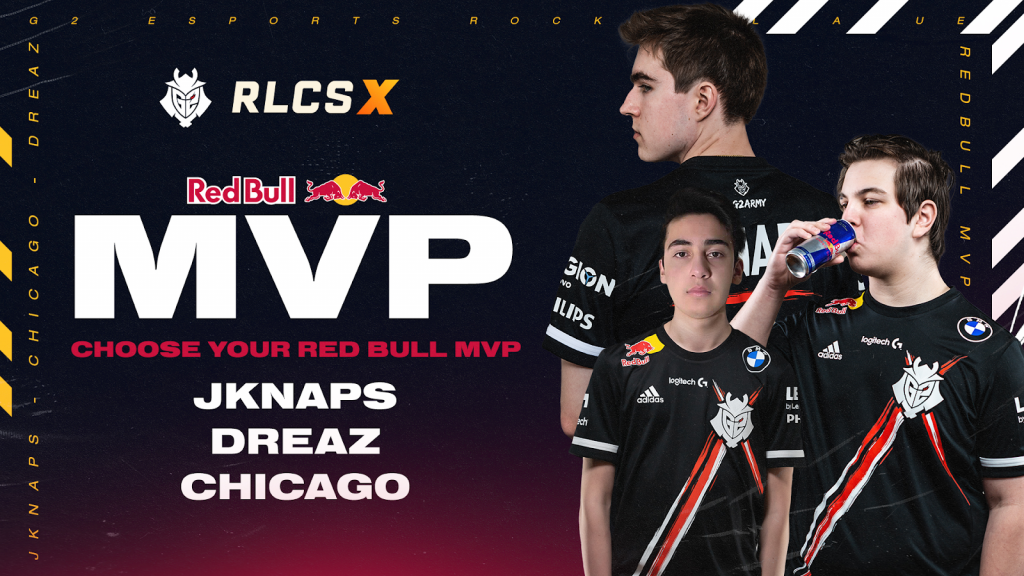 (Picture: @G2esports/Twitter)
The Shopify vs. FaZe match is a first in the season, adding higher stakes on top of the Spring Major prize pool money that can be earned by going through to the Semifinals.
Before the tournament kicked off, the North American region experienced a three-way tie for the last two seeds as G2 had 2260 RLCS circuit points, FaZe Clan, 2210 and Shopify Rebellion, 2180.
This 80-point differential meant that their Spring Major margin of error was close to none if any of these trios wanted to see an RLCS X Championships appearance where they could secure a piece of the $400,000 prize pool.
With G2 staying on the opposite side of the bracket during Championship Sunday and having the remaining two out of the three contenders face off in the very first round, Dillon "Rizzo" Rizzo's replacement, 15-year-old Andres "Dreaz" Jordan has proven he can play with the big boys.
Taking a transitional spot and making it his own at such a young age and in one of the scene's most prolific organisations? The kid's living multiple dreamz.
Don't miss the Shopify Rebellion vs. FaZe Clan Quarterfinals match tomorrow at 3 pm CDT over at the official Rocket League Twitch channel!
For more Rocket League content, news and giveaways make sure to follow @fastkickoff on Twitter.