The Rocket League Spring Series (RLSS) has been a welcome tournament in this time of uncertainty, so far providing us three weekends of top-level Rocket League from North &
South America
and Oceania. Now entering its fourth and final week we have the European action, probably but not definitely, the home of the best teams in the world.
Eight teams will be battling it out for a share of the 5,000 prize pool, four gaining their place through their performance in last seasons RLCS, and four through open qualifiers. We have the like's of Dignitas led by the nutty Belgian Maello "AztraL" Ernst and all-French side Renault Vitality who have potential GOAT candidate Alexandre "Kaydop" Courant in their ranks.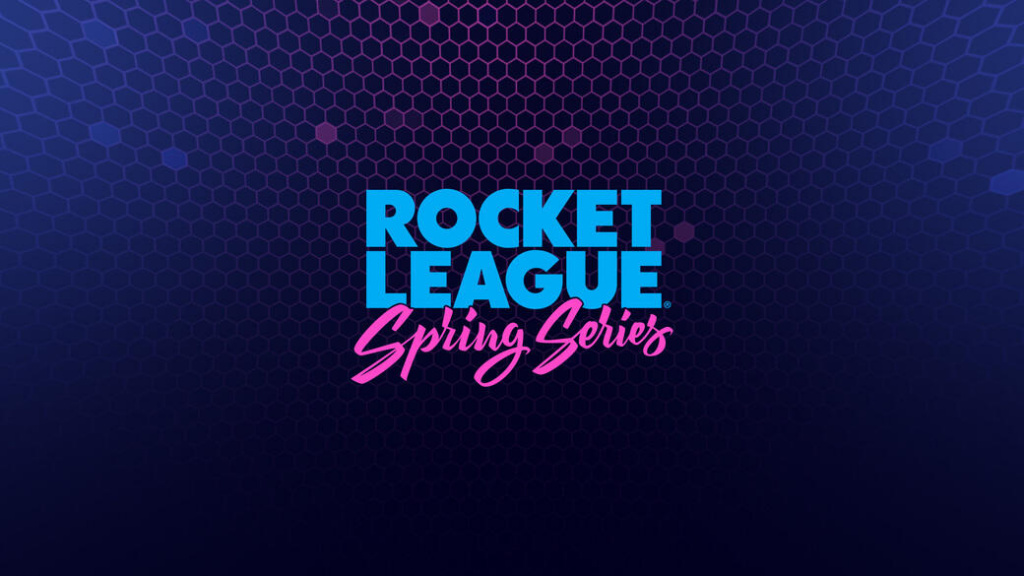 (Picture: Psyonix)
There are also a number of teams and players that even the most season competitive Rocket League fan will witness for the first time, with the potential for an upset huge in a region stacked with talent.
The European RLSS also has become extra special as Ginx.TV esports in the UK is broadcasting it live and uninterrupted on Sky Channel 433, as well as the BBC who are streaming it on BBC iPlayer and the BBC Sport page, so potentially millions more people will be tuning into Rocket League esports for the first time ever.
So if you are jumping into Rocket League esports for the first time or you know your flip resets from your wave dashes -  here is everything you need to know about the European RLSS.
The two-day event kicks off on Saturday, 9th May at 4.30 pm BST, with the finals starting at the same time on Sunday.
RLSS Format
The Rocket League Spring Series features eight teams seeded into a double-elimination bracket, meaning if you lose in the initial winners' (upper) bracket you drop down into the loser's bracket. Lose there and you are out of the competition.
Games are played in a best-of-five, except the winners', losers' and Grand Final which is played as a best-of-seven, with the team entering the Grand Final from the winner's bracket heading into that match with a one-game lead.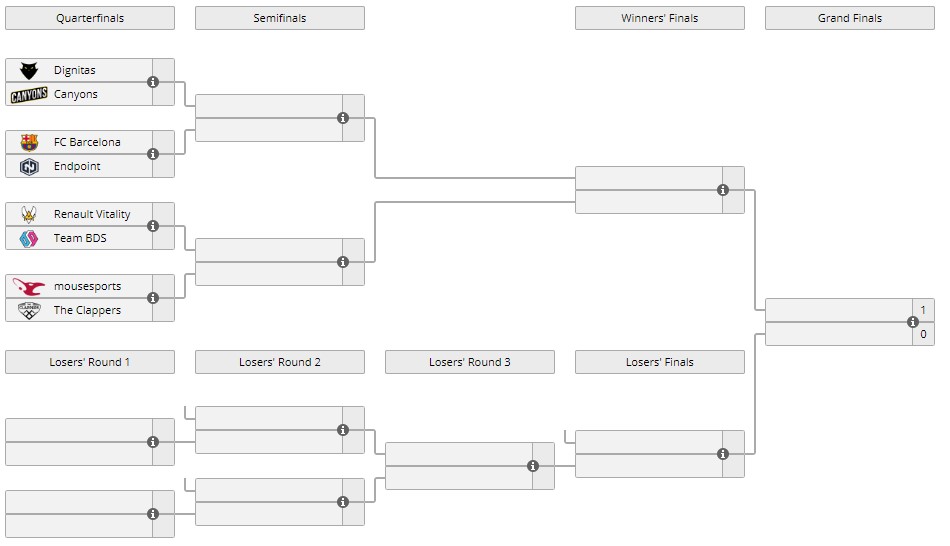 (Picture: Liquipedia)

Teams / Predicitions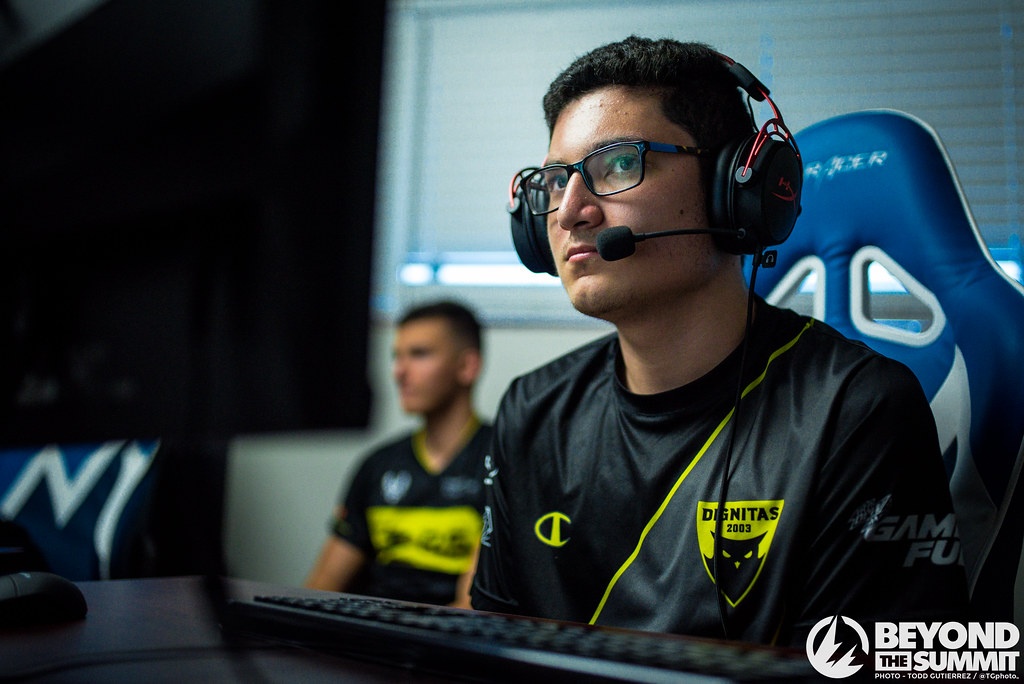 Aztral has the potential to be the star of the show. (Picture: Beyond The Summit)
Dignitas - Regional champions and favourites for the competition, Dignitas play a quick and intricate passing game personified by no one better than, Aztral, who is considered the most mechanically gifted player in the game and when on form he is unstoppable.

Renault Vitality - Have been in the RLCS World Championship Grand Finals twice in the last two seasons, winning once. A roster change took some time to bed in but they are looking formidable once again.

FC Barcelona  - A solid side that can beat anyone on their day. Dutch-Armenia Hrant "Flakes" Yakoub is an unpredictable presence on the pitch and Englishman David "Deevo" Morrow has seen and done it all - can't be counted out.

Endpoint - Struggled in last season's RLCS but did enough in the Promotion Playoffs to return again, recent roster move bring in Finland's Otto "Metsanauris" Kaipiainen. A 100% record in qualifying prove that this move might well have been the right one.

mousesports - This tournament will prove a litmus test for Ario "arju" Berdin who was subbed in to replace former world champion Kyle "Scrub Killa" Robertson after he ripped up his contract midseason. He has looked impressive since he has stepped in, but this a more complete test to see if he is capable of filling some big shoes.

Canyons - The team previously known as RCD Espanyol they missed out on Promotion to the RLCS after falling to Team Endpoint in the Promotion Playoffs. However, they have beaten big sides before impressing on the 3rd place finish in Johnny_boi's European Invitational and will look at the Spring Series as a chance to gain more experience against top level opposition. Samuel "Zamué" Cortés is a serious threat.

Team BDS - The team that gained automatic promotion to the RLCS after finishing 1st with a 8-1 record. I won't pretend to have seen much of these guys in action, but by all accounts their a hard to beat side who maybe lack a few goals. They will see this tournament as an opportunity to get their name out there.

The Clappers - A real surprise package and this is what has made this Spring Series so magical. As a team, they haven't made it to the Rival Series yet, but two of their roster have played there in the past. The current roster have only been playing together since March and here they are. Could they give us something truly special this weekend?
Prize Pool
Place
$ USD
 1st
$23,000
 2nd
$17,000
 3rd
$16,000
 4th
$15,000
5th-6th
$14,000
7th-8th
$13,000
Rocket League Spring Series: How-To Watch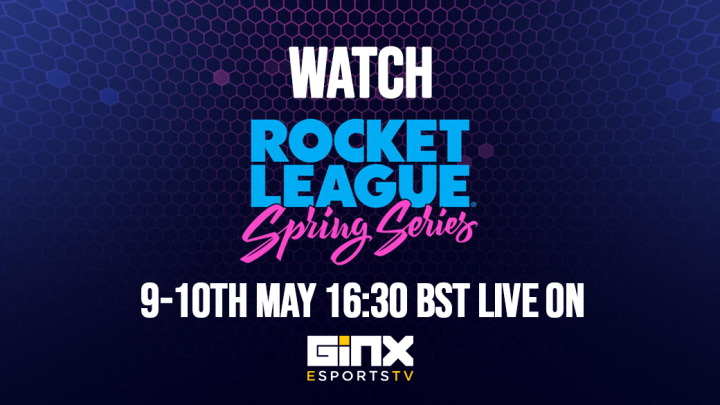 (Picture: Ginx.TV)
This is a particularly special weekend for Rocket League, as it will be being shown live right here on Ginx.TV in the United Kingdom. If you have Sky TV you can follow all the action on Channel 433 from 4.30 pm BST.
If you can't - don't worry! There is also the official Rocket League Twitch and YouTube channels. We have embedded the Twitch stream for you below.