On 18th September, Team Vitality became the first European organisation in
Rocket League
esports to surpass $1,000,000 in professional play earnings. This incredible milestone was reached and later exceeded after their participation in the WePlay Esports Invitational for the European, Middle East and Asia regions, where they fell to
Team Dignitas
4-1 in the lower-bracket semi-finals.
Their fourth-place finish had Team Vitality walk away with $6,000 as a reward for their troubles, which netted the French organisation a total of $1,000,362 at the time of writing.
Team Vitality first EU Rocket League team to surpass $1M in prize pool earnings
Vitality made its debut in Rocket League in 2018 after acquiring the Guess Who roster, of which only the captain and commander, Victor "Fairy Peak!" Locquet remains.
The roster turns it up to 11 following their acquisition of Kyle "Scrub Killa" Robertson from Team Dignitas and three-time World Champion Alexandre "Kaydop" Courant on Team Vitality, after they ran through Europe and crowned themselves champions at the RLCS Season 7 Grand Finals.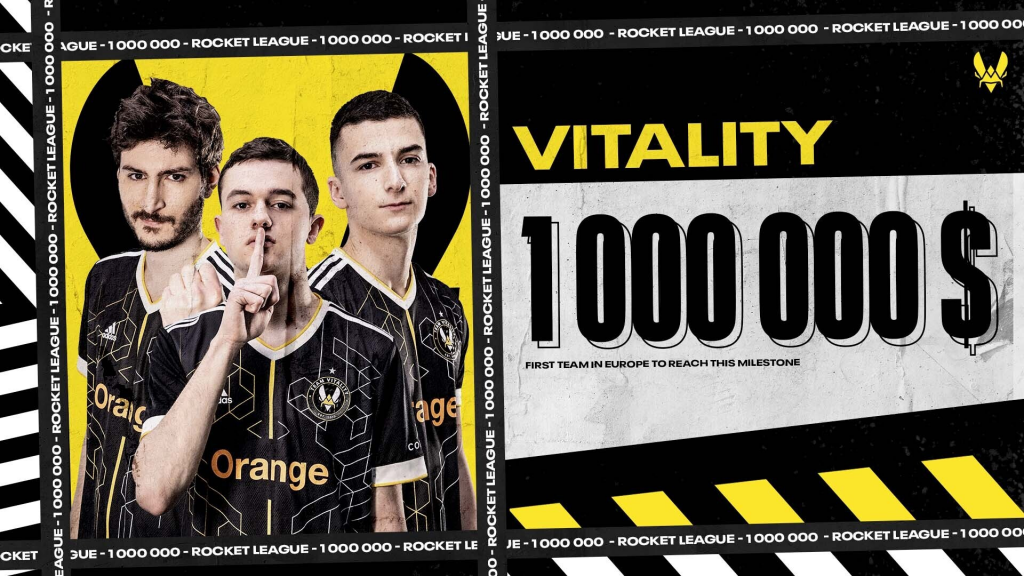 After Scrub's contract had come to an end, the French organisation replaced him with Yanis "Alpha54" Champenois, who remains their loyal third-man and has assisted in keeping Team Vitality a household name throughout the campaigns.
More recently, Team Vitality finished the RLCS Season X with plenty of runner-up placements, behind up-and-comer teams like Team BDS, only to dethrone them when it mattered most during the European Championship.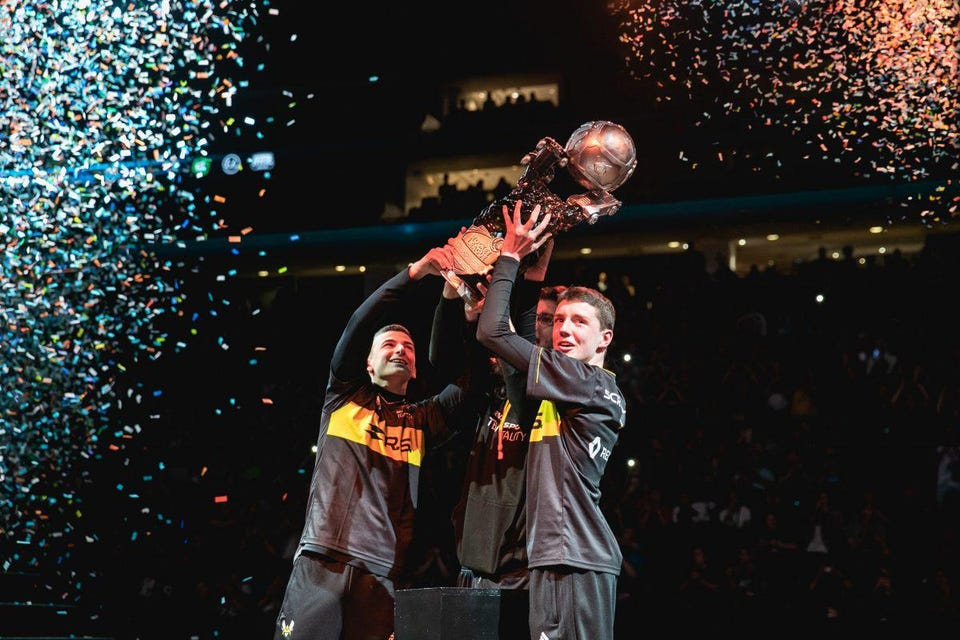 Securing multiple tournament wins and high-ranking placements at the World Championship have allowed Team Vitality to become the second Rocket League team in the world to surpass the million in prize winnings. The French organisation joins North American top dogs The General NRG, who are synonymous with success.
Congratulations to every past and present Vitality player and coach through the three-year grind.
Make sure to follow us at @33Boost on Twitter for more news, content and giveaways and check out our dedicated section to stay ahead of the upcoming RLCS 2021 season.
Featured image courtesy of Psyonix.