In an impressive online match of Street Fighter 3rd Strike, streamer
ThisIsLIJoe
pays tribute to Daigo Umehara, the king of the fighting game world, by
recreating an insane parry string
against a Chun-Li player. Despite not needing to avoid the chip damage of the move, the talented fighting game streamer perfectly parried each attack in Chun-Li's super before finishing the online opponent with a quick combo of his own.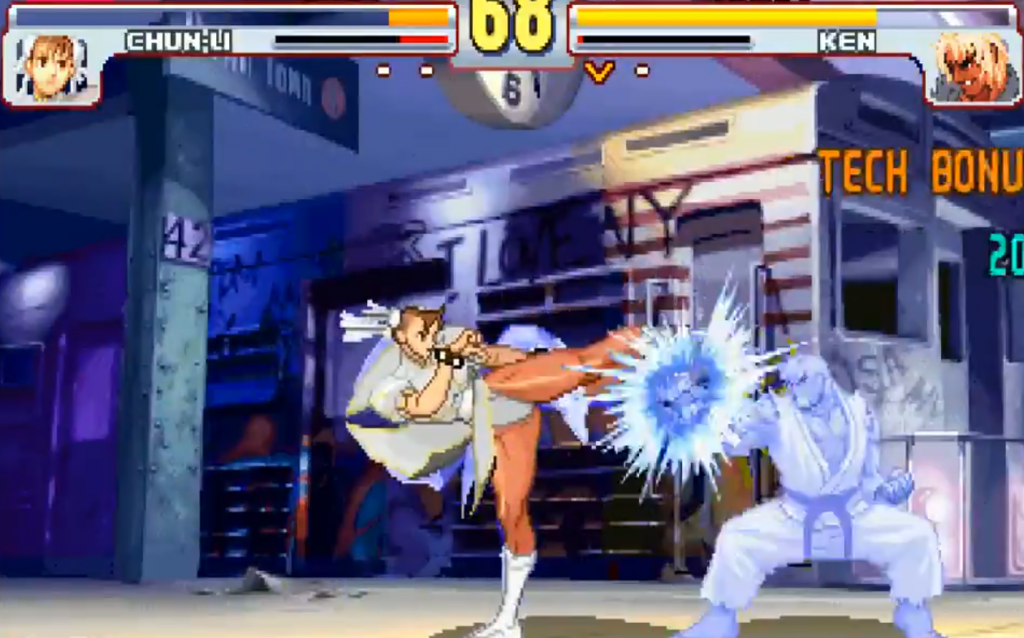 (Picture: ThisIsLIJoe)
For those who might not understand how difficult this actually is, each parry must be inputted at the exact moment of the attack in order to avoid all damage. The timing is incredibly tight, and missing even one input will lead to a major punish, due to that fact that choosing to parry will not allow a player to block.
Although this clip doesn't bring with it the insanely high stakes of Daigo's 2004 victory, it's nice to see that the fighting game community isn't willing to let the moment be lost to history. LIJoe has allegedly been practising his fighting game skills for the past 30 years, and this does well to show off just how talented the streamer has become in that time.
The full Daigo Umehara clip from Evo 2004 can be seen above. It's clear from the reactions of the crowds just how big a deal something like this was at the time, and it's easy to see why this moment cemented itself in fighting game history.
After pulling off the combo in a real match, the streamer silently pops off before disconnecting from the match and leaving the computer. With such an incredible talent for fighting games, it's a wonder that Joe hasn't got far more subscribers than he currently does. We'd bet that it's moments like these that will really get the streamer noticed.