Few could criticize Nick "Nickmercs" Kolcheff for enjoying the fruits of his labour, he has been building up his gaming career for the better part of 10 years and it hasn't always been plain sailing.
Moving out to California in 2017, with his friend and then business partner Matthew "Nadeshot" Haag, he found himself cut out of a multi-million dollar share of 100 Thieves, a situation that brought an end to the pair's friendship.
Things are very different for Nickmercs now, he has built his MFAM(the name given to his ardent fans) into a verifiable movement hosting Warzone tournaments, signing for FaZe Clan, and becoming the most subscribed streamer on Twitch.
And for the last year and a half, he moved back over east, to Florida specifically, and moved into his very own mansion and he has shown it off for the first time in a new tour video.
Nickmercs starts the video thanking his fanbase for their love, announcing that he bought thanks to the constant support fans have shown him online, he informs viewers that he lives in the gorgeous mansion with his partner, Emu, and their pets: Joey and Kai.

(Picture: Nickmercs)
"This is our second bathroom. Y'know, nice beautiful little place to take a shit. Y'know, we got two of them, in case one's occupied," explains Nick.
Besides 3 guest bedrooms, a yoga room, a  steam room, and what turns out to be a ridiculous amount of bathrooms, Nickmercs also has an insane gaming den in his basement, where he can create the content that millions of fans so clearly enjoy.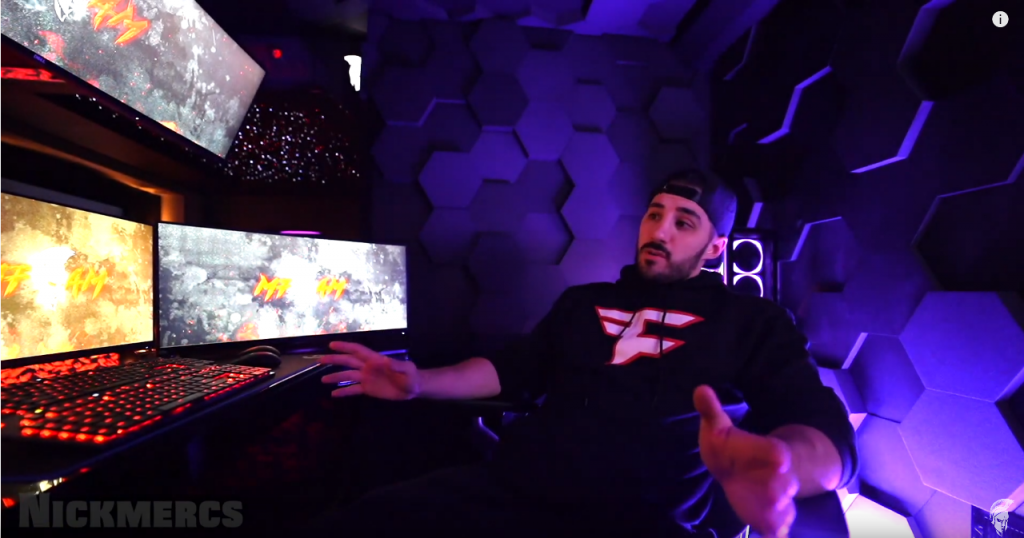 (Picture: Nickmercs)
Downstairs, there's a large seating area, complete with a Faze Clan logo on the wide-screen TV, a G Fuel fridge, a water feature, and more LEDs than you could shake a stick at.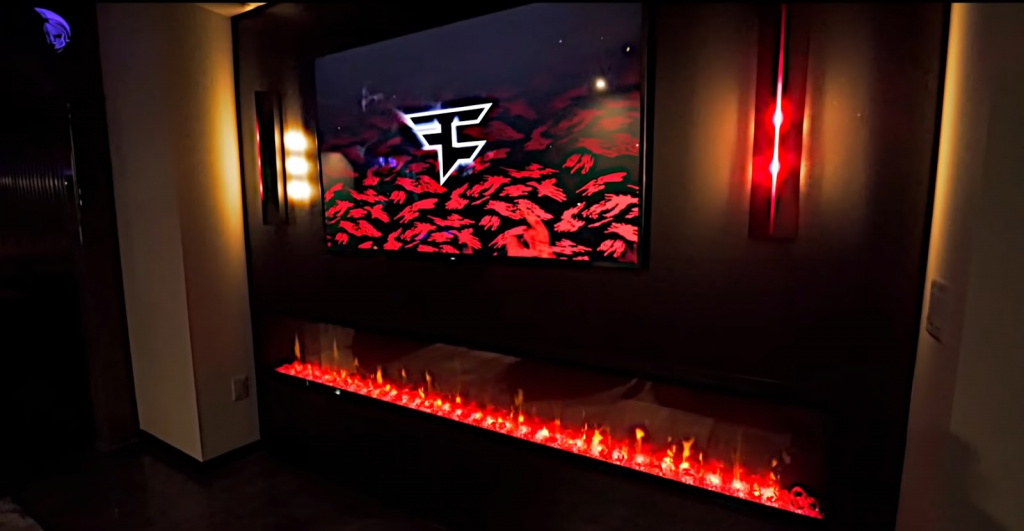 (Picture: Nickmercs)
There is also a range of cool gaming merchandise to be found, such as a Gears of War replica Lancer. That's all before the video shows off Nickmercs' setup, a 4 monitor behemoth that's beautiful to behold.
Of course, the tour can't be over yet without showing us the gym. Known for being a bodybuilder almost as much as a gamer, it's no surprise that Nickmercs has such an impressive home gym built right into his huge home.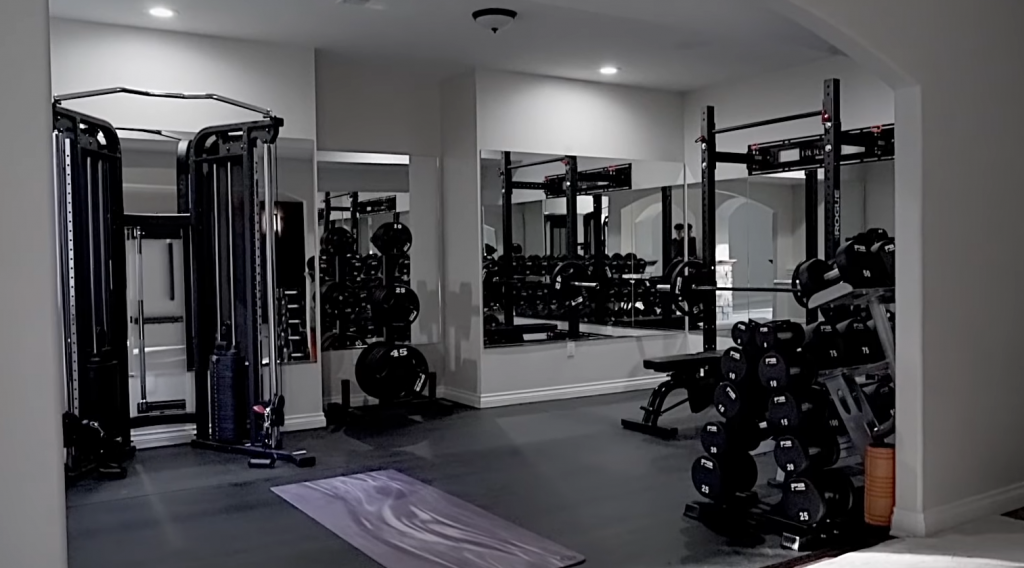 (Picture: YouTube)
The streamer signs off his video with another huge thank you to his fans for supporting him over the years and promises that more footage of the house will come as they continue to work on it.