Since Valheim's release, players have really taken to the building system implemented by Iron Gate Studios. 
Although it's not as robust as other titles, the system certainly offers more than enough ways for players to construct anything that comes to mind. Players have already built structures like the Millennium Falcon and Notre Dame, for example. 
However, more common building ideas are based around living arrangements or structures closer to one's base. Fans are always looking for new projects to take on and here, we've come up with three ideas to really keep you busy in Valheim.
3. Cellar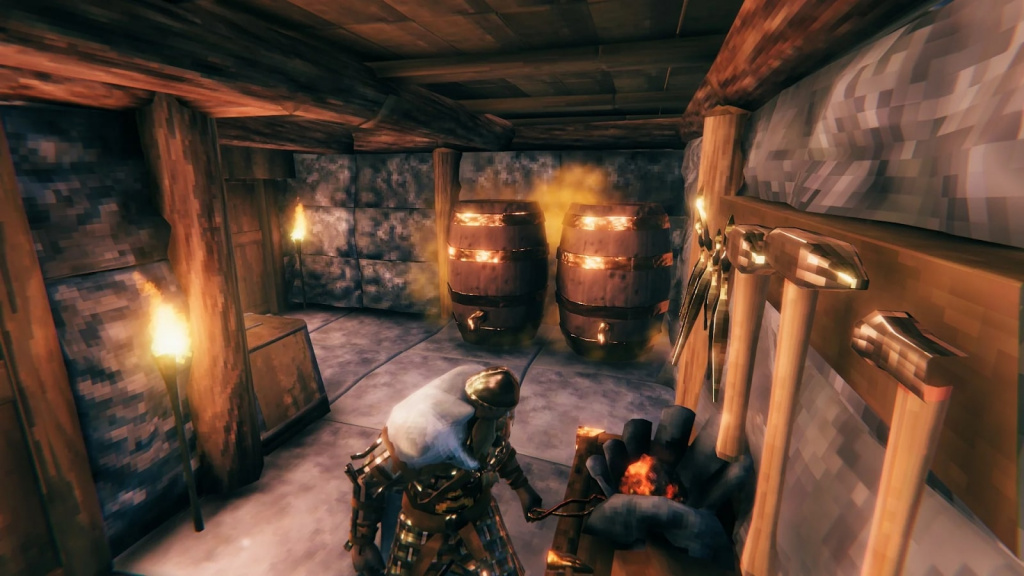 (Cellars are both practical and easy to construct. (Picture: u/Infiniitz)
Kicking off the list is a cellar, which can be used for a wide variety of different things in Valheim. Cellars don't take too much to construct, as they simply require you to dig into the ground beneath your base and then use the same building techniques that you used to build your base above ground. 
From what we've seen so far, cellars have been commonly used to place Fermenters, Cauldrons and other food items that take up valuable spots in your base's chests.
2. Mountain house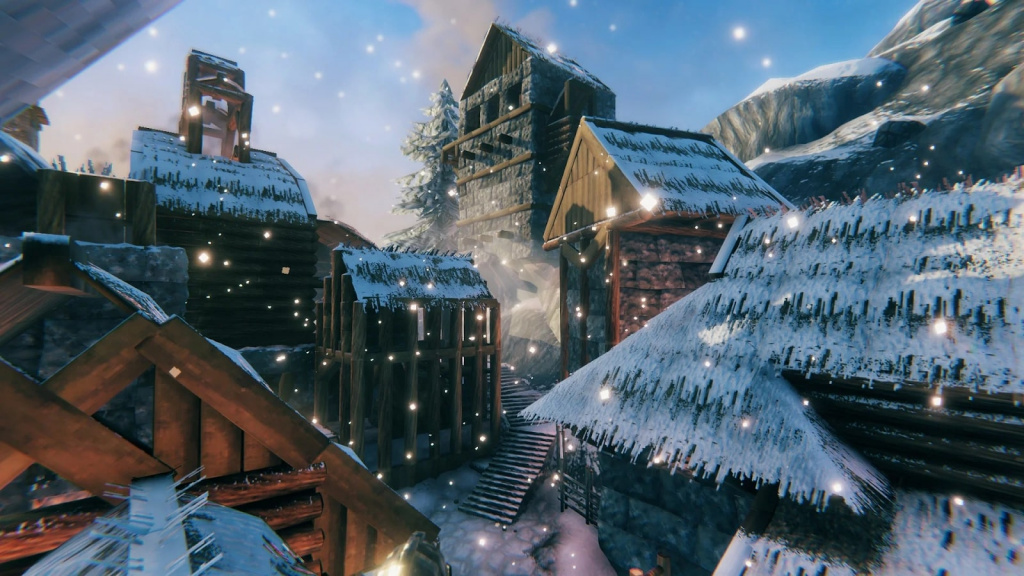 The Mountains aren't only good for finding Silver (Picture: u/SotzyMAG)
Have you ever gotten tired of having to continually haul back Silver from the Mountains biome? Most players' bases are located in the Meadows or Black Forest, which can be quite far from the snowy alps. However, if you build a house within the Mountains, all of your troubles would vanish.
Building in the Mountains is definitely tricky, as there's little flat land, but worth it. You can even build a little village, like the picture above shows, but a simple base on the side of a cliff or at the top of a Mountain isn't a bad idea either.
1. Treehouse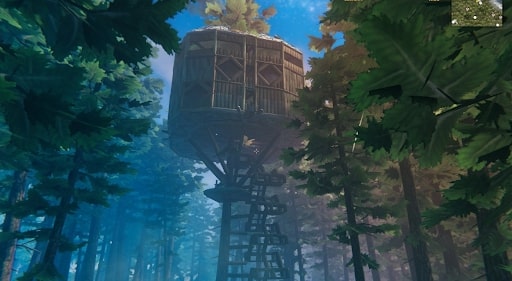 There are few things better than a treehouse. (Picture: u/Matild4)
Last on the list is a treehouse, which can either be extremely simple to build or incredibly complicated. At its core, a treehouse is a base that sits among the treeline. However, you can even further with this idea and create something amazing.
Connecting different houses with bridges that go from tree to tree or constructing a huge, multi-story base with trees layered inside of it are just two ideas that Valheim players have come up with. The great thing about a treehouse is that it can be built in several different biomes and there are no real limitations besides having enough support beams to ensure it doesn't come crashing down.