One of the first weapons you'll craft in Valheim is a Stone Axe, which will serve you well until you unlock more advanced weaponry. 
At first, it seems like these axes are really only used for cutting down trees and defeating low-level enemies like Greydwarves and Necks. However, you'll soon come to find that the axe is an extremely versatile weapon that can be one of your better melee options. 
Of course, a Stone or Flint Axe won't do the trick when you start going up against Draugr, Wolves and Fuling. For those enemies, we recommend a special axe that can't chop down trees but can deal a massive amount of damage. 
Picking the right axe in Valheim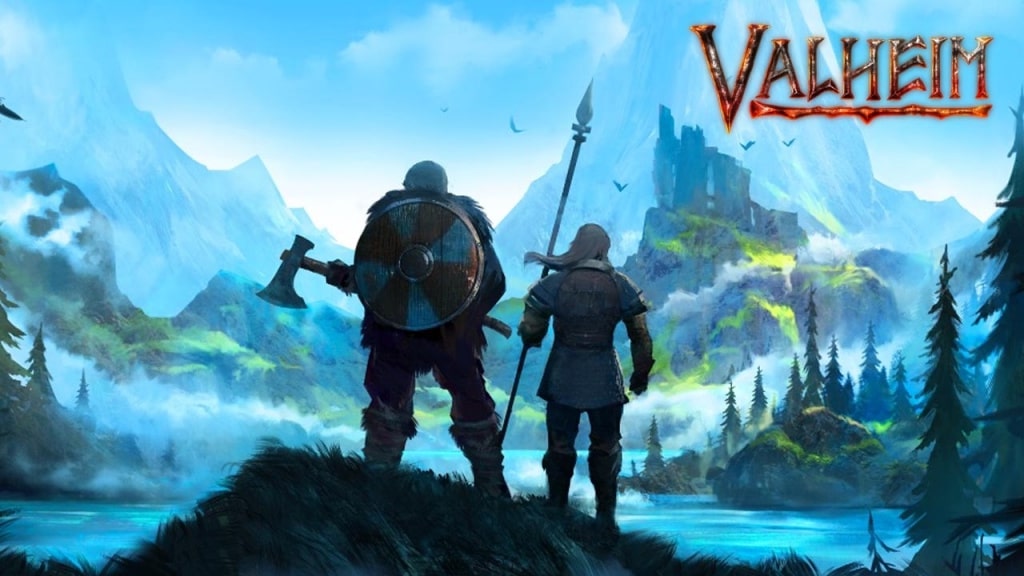 There's one axe you need in Valheim(Picture: Iron Gate)
For all of your non-tree-chopping needs with an axe, the two-handed Battleaxe is going to serve you best in Valheim. Nicknamed the "skull splitter," the Battleaxe is one of the best weapons in the entire game. 
Dealing a Slash and Knockback stat of 75 and 70, respectively, this hulking weapon won't fail you even against the top enemies in Valheim. It's one of the only weapons in the game that possesses a combo of attacks, which can be performed by left-clicking three times in a row.
The Battleaxe also features a secondary attack that's faster than the normal moves, which makes it best suited for single enemies. 
There's not a situation this weapon isn't equipped for but, as it's so strong, it takes a ton of resources to craft. You'll need the following in order to craft the strong axe: 
Ancient Bark x30
Iron x35
Leather Scraps x4
The 35 Iron is what really makes this recipe tough to make. However, with enough nosing around in the Sunken Crypts of the Swamp biome, you'll eventually find the amount of Iron needed.
If you're struggling with carrying the Iron back though, check out our article detailing how you can carry raw materials through a Portal.