When deciding what weapon to use in Valheim, many players gloss over the Spear category. After all, it doesn't possess the damage output or upgradability of something like a Sword or Axe.
However, there are few weapons more unique than the Spear, as it has multiple forms of attack. Spears are also relatively cheap to craft and upgrade, giving you a solid weapon for far less than other categories.
Currently, there are four Spears you can craft in Valheim. While all have merit at some point during the game, there's one clear winner when it comes to deciding which one is the best. 
Picking the right Spear in Valheim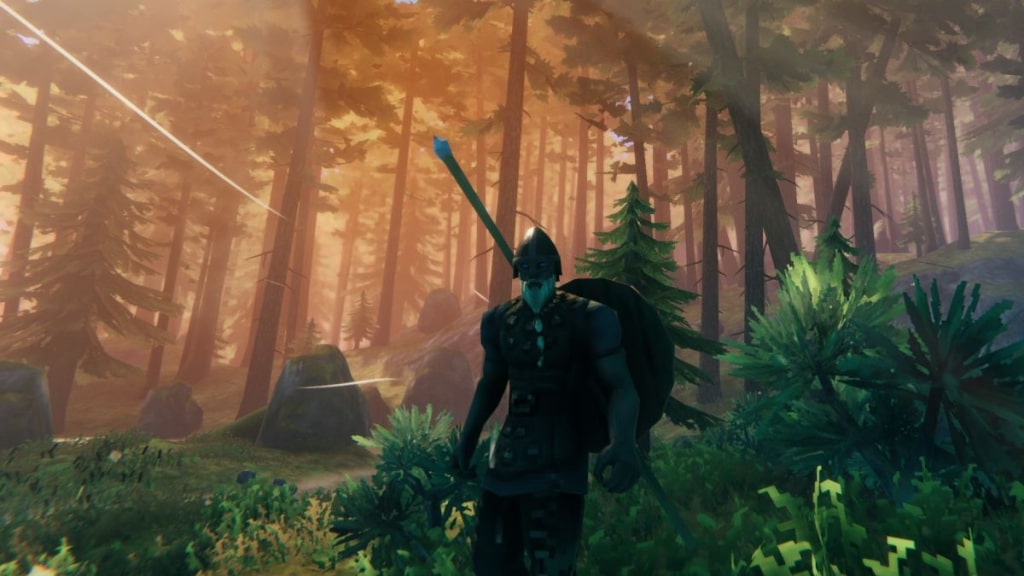 Spears have multiple attacks which can disarm enemies. (Picture: Iron Gate) 
Without question, the best Spear currently in Valheim is the Fang Spear. Unlike other categories, there's no Blackmetal variant, which usually takes home the best in class award for most weapons.
The Fang Spear is technically a Silver weapon that deals 70 damage and has a Knockback stat of 20. While it doesn't possess huge numbers stats-wise, it does have multiple attacks that no other weapon has access to. 
Of course, the base attack is a jab that can hit a single enemy. However, there's also a secondary attack that allows you to throw the Spear long distances. There's no aiming with this mechanic though, so once you hit your keybind it will go flying. You are able to go retrieve your Spear, so don't worry about that.
To craft the Fang Spear, you need to have beaten Bonemass, the third boss, and have the following resources: 
Ancient Bark x10
Wolf Fang x4
Leather Scraps x2
Silver x2
Once all of this is in your inventory, go to your Forge and craft your new Spear.