Since Valorant's first beta a year and a half ago, one of the more controversial topics surrounding the game was its rather intrusive anti-cheat system known as Vanguard. 
The biggest concern stems from the fact that Vanguard requires kernel-level access, essentially allowing the driver to have absolute control over your operating system.
There was a lot of negative feedback and backlash during the first few months of Valorant's infancy, and not without a valid reason, as Vanguard was known for creating some serious issues, most infamously - disabling input devices.
All of that is now behind us, and the community has grown to actually appreciate the level of protection against hackers and cheaters that Vanguard provides, because, unlike many other F2P games, the cheating issue has been mostly kept under control in Valorant.
And now, with the release of Windows 11 being just around the corner, Riot Games is taking another step to completely eradicate cheaters from their games.
Vanguard anti-cheat requires TPM 2.0 enabled to run Valorant on Windows 11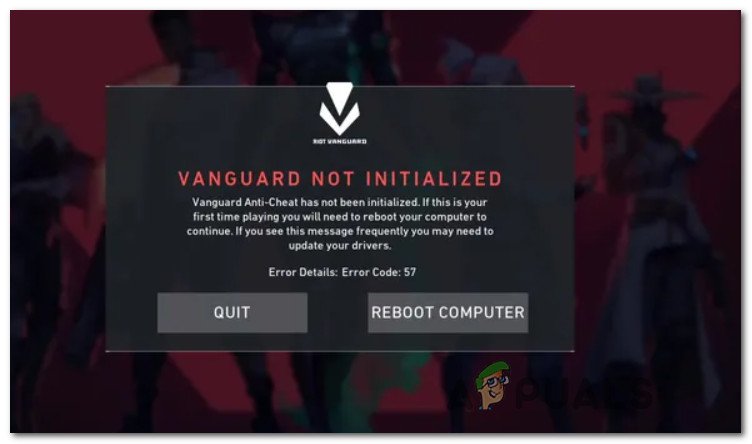 The newest edition of Microsoft's operating system, Windows 11, has a mandatory requirement for the TPM 2.0 chip.
The Trusted Platform Modules (TPM) are chips that come with most of the newer motherboards (although 2.0 standard is the latest version) and it acts as hardware-level protection against potential malicious attacks, which can protect any data at a hardware level, encrypting them directly and thus protect them from software attacks.
"Its purpose is to protect encryption keys, user credentials, and other sensitive data behind a hardware barrier so that malware and attackers can't access or tamper with that data," Microsoft's  David Weston explains.
This requirement has faced backlash and generally mixed reception, as many believe that Microsoft should not force millions of users to buy new PCs in an era of the biggest chip shortage in history.
On the other hand, companies like Riot are not wasting time and are already taking steps to implement TPM 2.0 into their security systems and utilize its potential.
Valorant has started to enforce both TPM and Secure boot if YOU are playing on Windows 11 to ensure a trusted platform when playing Valorant. @RiotVanguard team yet again leading the anti-cheat industry in the right direction for competitive integrity pic.twitter.com/qgTM1yNqdA

— Anti-Cheat Police Department 🕵️ (@AntiCheatPD) September 3, 2021
Valorant players who are already playing the game on Windows 11 have noticed that they now need to have enabled both TPM 2.0 and Secure Boot in order to boot Valorant. 
But how will Vanguard utilize TPM 2.0 in terms of fighting against cheaters? First of all, it will make running cheats on Windows 11 significantly harder, close to impossible, and it was already very hard when it comes to Valorant's Vanguard.
And the second point, according to Anti-Cheat Police Department, is that this will enable "real" HWID bans (hardware ID ban). HWID bans directly block your hardware from installing and running Valorant.

"This will make it much harder to cheat, and not only that HWID bans will finally not be bypassed due to how TPM works, but this strategy should be adopted. To every game," AntiCheatPD wrote. "This is indeed is the fattest W to ensure your games are safe!"
While many believe that this is the right move which will further improve the competitive integrity of video games, others find this to be yet another intrusion into the integrity and privacy of personal PCs, as Secure Boot is known for forbidding things like multi-booting (having both Windows and Linux) and not allowing the use of various other useful apps.
Whatever your stance is in regard to TPM 2.0, Microsoft is pushing hard for this to become a standard and it seems that other companies are starting to follow in their footsteps. If you are strongly against the use of TPM 2.0, the silver lining is that Microsoft has pledged to support Windows 10 until 2025.
Alternatively, there are reports that TPM emulation can bypass this requirement and deceive Vanguard into thinking you are having it enabled, but this is yet to be confirmed.
Don't forget to check out our dedicated Valorant section, filled with guides, news, patch notes, esports and more.