After several months of rumours and speculation, Call of Duty: Vanguard has been now officially revealed and Activision has shared the first details about the game.
Asides from the next entry in the Call of Duty series, there is some new information on what we can expect for Warzone when it comes to the Vanguard release.
Activision and Raven Software have been under fire throughout this year, particularly over the last few months, as Warzone has been plagued with cheaters. The game has become borderline unplayable due to the rampant hacking issue but Activision now promises a solution that will hopefully improve the situation.
Warzone is getting a new anti-cheat system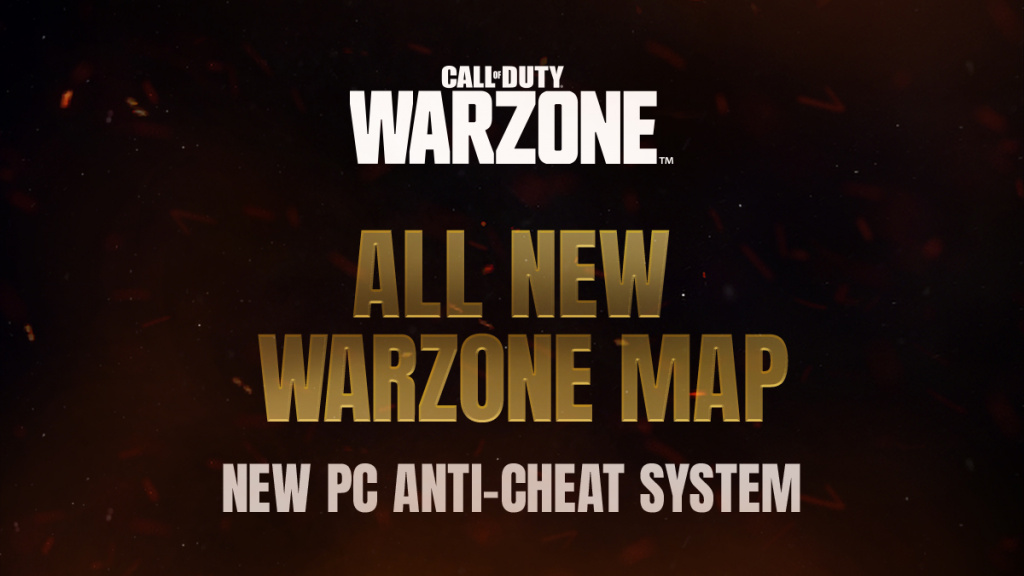 Aside from the reveal of Vanguard, Activision has shared a few details on what can we expect for Warzone in regards to Vanguard.
And while they have been rather laconic, they did reveal a few pieces of information about the "new Warzone experience" which is slated to come alongside the Vanguard release.
The rumours about the new map (supposedly to bet set in the Pacific theatre of World War 2) are true, and Warzone will get a brand new map in November.
But probably the biggest new feature at this moment is the announcement of a new PC anti-cheat system, something players have been clamouring for since the release of the game, as the current system is simply not doing anything to prevent cheaters from ruining the experience for everyone.
The new anti-cheat has been first reported by Tom Henderson, a well-known Call of Duty insider, and now it is officially announced that Warzone (and other Call of Duty games) are getting the new system against hackers.
Hundreds of thousands of players have been banned this year, but for a free-to-play game, that means nothing, as JGOD explains, because they will simply make a new free account and return the next day.
The hopelessness of the situation is currently best illustrated by the fact that even the biggest Warzone streamers, like NICKMERCS and TimTheTatman, have stopped playing Warzone completely and are now exclusively streaming Apex Legends, though, they did participate in the Battle for Verdansk event.
Call of Duty: Vanguard is slated for release on 5th November 2021, and that's the date when we should expect the new anti-cheat system to come into effect. For many Warzone players, the next two and a half months might be a period when they decide to take a break and wait for the anti-cheat to come.
If you are a legitimate player, then don't forget to check out our dedicated Call of Duty section for franchise leaks, news, guides, loadout setups, weapon tier lists and much more.
---
For more Call of Duty news, be sure to check out our dedicated section or some of our MW2 Guides & Tutorials below:
Modern Warfare 2 Guides - Jack Links Skin | Unlock All Operators | Check Server Status | Get Twitch Drops | Post-Credit Scene Explained | Unlock Gold Camo | Get Burger Town Operator | MGB Nuke | Unlock Every Weapon | All Killstreaks| Safe Code Locations|Check KD Ratio|XP Farm Trick|Chopper Gun Glitch|Weapon Tuning|Change Name Color|Hardcore Tier 1 Mode| Turn Off Crossplay|Steam Deck| Raid: Atomgrad | How To Play "Support A Team" | Unlock Orion Camo | Aim Assist Settings | 
Modern Warfare 2 Fixes & Issues-Best NVIDIA GeForce Drivers | Dev Error 6036 | MW2 Missing Items | Unlimited Tactical Sprint Bug | Stuck On Installing Bug | Display Name Not Allowed Bug|Gold Camo Not Unlocking|Voice Chat Not Working| Display FPS Counter | 
Best Modern Warfare 2 Loadouts -  Best Weapon Tier List |  M4 Loadout|  PDSW 528 Loadout|TAQ-V Loadout|M4 Loadout|Fennec 45| No Recoil M4 Loadout | SA-B 50 Loadout | Kastov-74U Loadout |