CD Projekt Red announced a change in plans for its scheduled post-launch content for its action RPG, Cyberpunk 2077. This news comes following a recent earnings call held by the studio to discuss their financial year and studio results.
The earnings call lifted the curtain on the production plans for Cyberpunk 2077, revealing what the studio has planned for the year. While planned support for the game will continue throughout the year, this forced them to push back the release of its expansion to 2023.
CD Projekt Red pushes back next Cyberpunk 2077 DLC to 2023
Cyberpunk 2077 developer, CD Projekt Red, announced that the planned expansion for their action RPG will be pushed back to 2023. The studio had to reprioritise its content roadmap for the game following its controversial release in 2020, forcing them to sideline planned and developed content.
As it was mentioned in @CDPROJEKTRED_IR financial call moments ago, Cyberpunk 2077's upcoming expansion will arrive in 2023. Please stay tuned for more details coming later this year 🦾 https://t.co/rq1w6RDTDL

— Cyberpunk 2077 (@CyberpunkGame) April 14, 2022
The studio's President, Adam Kicinski, revealed this during the studio's earnings call on 14th April 2022. According to Kicinski, "We want to keep growing and operate more effectively – thus, we've set out to improve our development and communications processes while also placing greater emphasis on our team."
"As part of the RED 2.0 transformation initiative, we're gradually introducing our developers to the Agile work model. While much remains to be done, we can already see positive effects brought about by these changes," Kicinski stated.
Since then, the studio has focused on releasing significant patch updates to resolve the myriad of issues players experienced across multiple platforms. This included the massive 1.5 patch update, which brought a considerable quality of life improvements and next-generation updates for the Xbox Series X|S and PlayStation 5 consoles.
This recent announcement of pushing back its planned expansion will see the studio work on developing the content this year. Additionally, they will be continuing to provide extensive support for the game, which alludes to future patch updates planned for the game.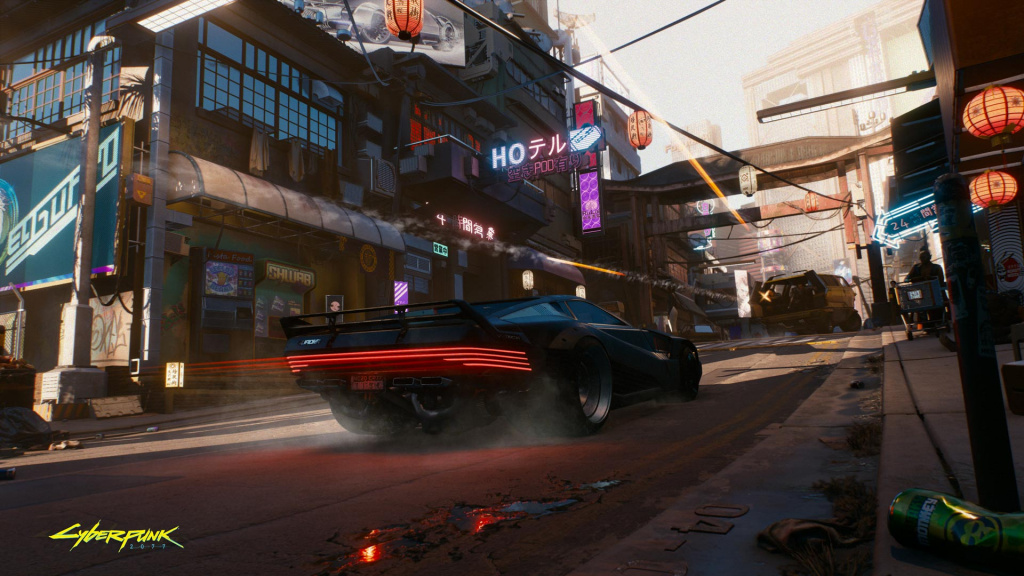 Cyberpunk fans weren't too thrilled with the announcement, as many cited that they would have to wait much longer for the expansion to be released. Some hoped that the extra time given towards developing the content would allow the studio to polish the game and present a stable expansion to the public.
One player made a good point regarding the expansion's release, tweeting that should the studio opt to launch it this year, "You'd be the first to moan if they released it early and it was rushed". Another player hopes that the expansion will be massive in scale, tweeting, "Look at their previous expansions... It'll be huge just like The Witcher 3: Wild Hunt - Blood and Wine was."
Look at their previous expansions... It'll be huge just like The Witcher - Blood & WINE was.

— Shadow Omega 🇬🇧 🇺🇦 (@wayne3211) April 14, 2022
The studio will be working on new Witcher content, including a new game utilising the Unreal Engine 5, additional support for related mobile games and the next-gen update for The Witcher 3: Wild Hunt. Furthermore, they've teased that they're working on "conceptual and research work" for a few original IPs planned for the studio.
This latest announcement should keep fans optimistic that the studio has prioritised further support while working on post-launch content for Cyberpunk 2077. This comes on the back of a monumental milestone for the game has sold more than 18 million copies worldwide since its launch in December 2020.
Be sure to check out our dedicated Cyberpunk 2077 section for the latest news, updates, guides and more.
Featured image courtesy of CD Projekt RED.
---
News & Updates - Cyberpunk 2077 1.7 Patch News | Cyberpunk 2077 Phantom Liberty Release Date News | When Will Cyberpunk 2077 Get New Game Plus | Cyberpunk 2077 Project Orion News
Edgerunners - Edgerunners Season 2 News | All Cyberpunk Edgerunners Easter Eggs | How To Get David's Edgerunner Jacket
Build Guides - Best Melee Katana Build | Best Kiwi Netrunner Build | Best Netrunner Build | Best Solo Build
Weapon Guides - Cyberpunk 2077 Weapons Guide | How To Get Rebecca's Shotgun | How To Get Jackie's Pistol | How To Get Your Gun From Wilson | How To Get Johnny Silverhand's Arm | How To Get Lizzie's Pistol | How To Get Dexter Deshawn's Plan B Pistol | How to Get Satori Katana | How To Get Mantis Blades For Free | How To Get Ashura Smart Sniper Rifle | How To Get Monowire For Free | How To Get Chaos Pistol | How To Get Skippy Pistol |
Game Guides - Is Cyberpunk 2077 Worth Playing In 2022 | How To Get Samurai Jacket | How To Get You Own Pet Cat | How To Farm Eddies For Unlimited Money | Cyberpunk 2077 Fastest Car Location | Best Cyberware To Use |