Elden Ring features many different types of sorceries and incantations to aid magic-based players on their journey in the Lands Between. There's something to suit everyone, from powerful Dragon Abilities to Glintstone sorceries.
One such powerful spell in Elden Ring is the Meteorite spell, which you can get early to mid-way through your journey. Here's our guide on where to find the Meteorite spell and how you can acquire it.
Meteorite spell location in Elden Ring
To find the Meteorite spell, you must travel to Caria Manor, where you will have to defeat Royal Knight Loretta to gain access to the Three Sisters region of the Manor. Defeating this boss will reward you with Loretta's Greatbow spell, another powerful spell in Elden Ring.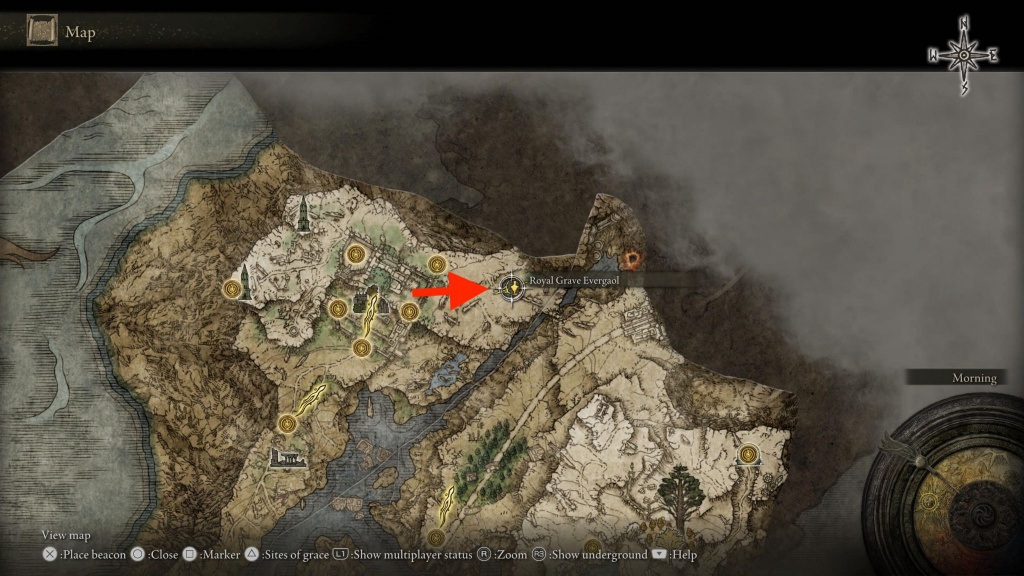 Ranni the Witch is also found in the Three Sisters region but continue heading east. You will eventually come across Royal Grave Evergaol, or magical prisons that hold undying creatures. Upon accessing the Evergoal, you will trigger a boss battle with the prisoner inside.
How to defeat the Alabaster Lord in Elden Ring
The boss in Royal Grave Evergaol is called Alabaster Lord and is relatively easy to take down. As you can guess, Alabaster Lord possesses the Meteorite spell and will use it to throw a group of meteorites towards you. You can easily dodge this attack but not doing so will take away a massive chunk of your health.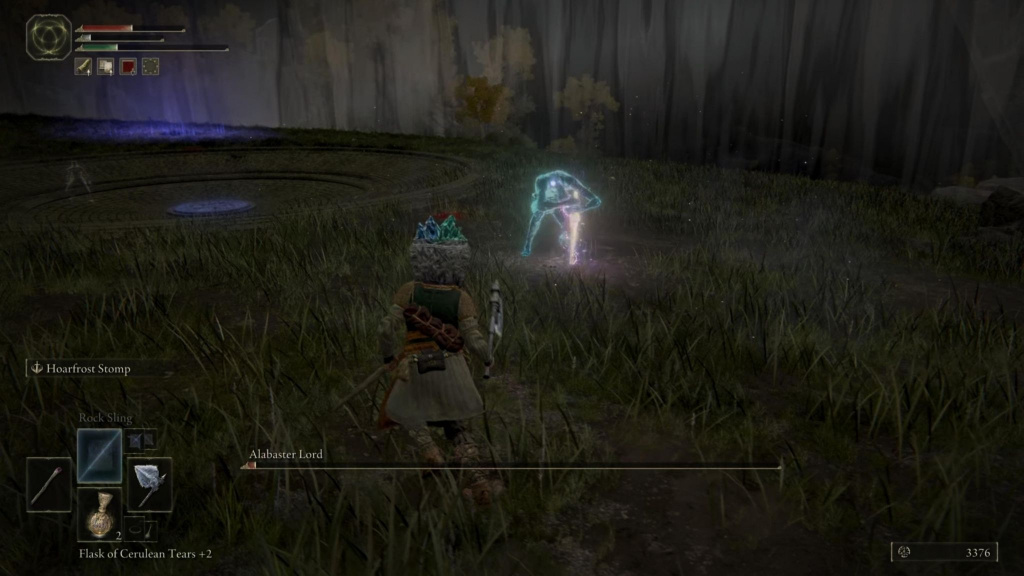 We recommend using the combination of Rock Sling spell and Hoarfrost Stomp Ash of War to take him out quickly. Doing so will reward you with the Meteorite Spell. Similar to the Rock Sling spell, Meteorite does considerable gravitational damage.
While it does more damage than the Rock Sling spell, it also takes a while to get going, so make sure to time your attacks appropriately. To wield the Meteorite spell, you must invest 30 points in your Intelligence attribute.
You can also wear the Twinsage Glintstone Crown on your head to increase your Intelligence by 6 points. You will find it in the Academy of Raya Lucaria after locating the Academy Glinstone Key.
That concludes our guide on how to get the Meteorite spell in Elden Ring. Check our dedicated Elden Ring section for more news, guides, and features.

Featured image courtesy of FromSoftware.