It seems like every company and business in the world is jumping into the Non-Fungible Tokens space in the last few months. And while that is probably hyperbole when it comes to esports organisations, it isn't far off the mark.
The latest to announce their arrival looks - on the surface - also the most committed to the endeavour with G2 Esports revealing on the 3rd June that they've partnered with Bondly, the "premiere NFT solutions provider" to "create truly incredible experiences and collectibles" for G2 fans.
G2 to offer free NFT
To kick off the partnership G2 will offer the first NFT for free, with plans to release four NFTs a year, they will take the form of videos, art, music and digital items. The first will be released on 30th June.
Announcing the foray into NFTs, G2's CEO Carlos "Ocelote" Rodriguez said:
"Today is a huge day for G2. NFTs are something we've been working on for a long time. Bondly is the market leader in this field with strong technology and creative experience. I could not be more excited to partner with them. Not only will this partnership allow us to immortalise some of our legendary moments, but also give back to our incredible fans, players and supporters and enable them to own pieces of G2 legacy."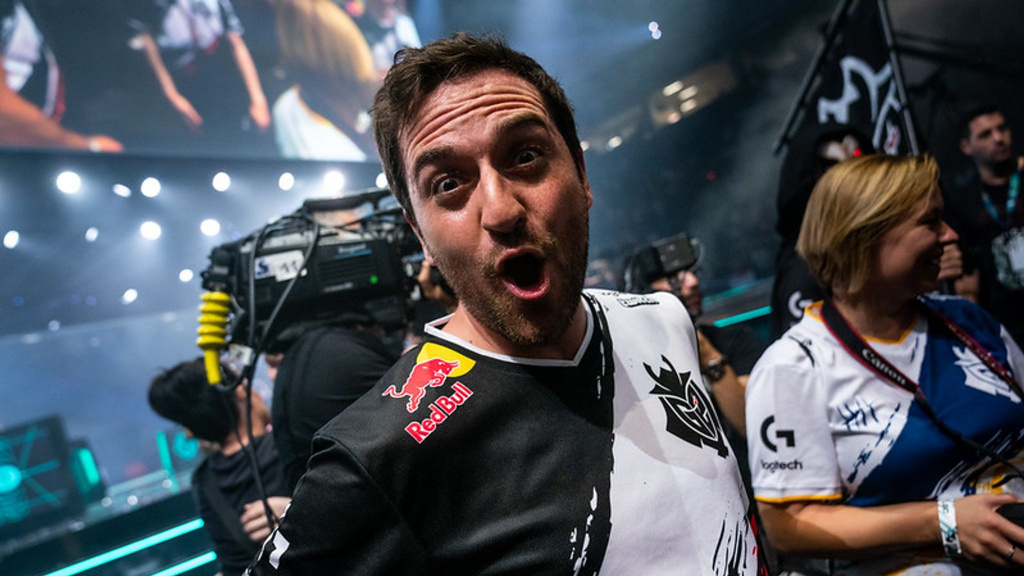 G2's Ocelote hopes the move into NFTs will drive fan engagement. (Picture: Riot Games)
The hope is that the items will become collectables, increasing in value over time and driving fan engagement with the team.
"The G2/Bondly partnership demonstrates the commitment of both companies to deliver next-generation fan engagement to Esports fans and players around the globe," said Jack Flaherty, CEO of Sports, Bondly. "We place an emphasis on quality first, so that every G2 NFT we produce maintains or grows in value while enriching every owner's experience with the team and brand."
In an attempt to allay fears over the ecological impact of blockchain technologies, G2's NFTs will be created on the Polygon (MATIC) blockchain, which the organisation promises is one of the most ecologically sound using as it does the Proof-of-Stake technology.
Other esport organisations and personalities to have announced, or released, an NFT include Sentinels,100 Thieves, and esport star Turner "Tfue" Tenney
Bondly has previously partnered with YouTuber, Logan Paul, musicians Tony Lanez and PelleK, as well as hosting an NFT marketplace and NFT card trading game.