Although Fall Guys is a more light-hearted take on the battle royale genre, coming so close to winning a crown and failing can still be upsetting - especially when you wind up getting injured live on stream. 
In a recent broadcast, streamer Hippiedude12345 made it through to the final round in Fall Guys, with only Fall Mountain standing in the way of his victory. Despite an impressive performance, the streamer only made it into the top 3 before being struck by one of the stage's final spinning hammers.
As is often the case in the final stages of the game, one mistake is more than enough to upset your run, and another jelly bean beat the player to the crown.
Angered at defeat, the streamer goes to pound his desk with his fist before clutching his arm in pain. Announcing that he has just dislocated his shoulder, the streamer shuts off his stream to head to the hospital, making his loss just that bit more devastating.
Try not to listen to the clip too closely, as you can actually hear what appears to be his arm coming free from its socket.
You've got to be used to losing in Fall Guys, given the amount of luck involved in winning, and it's clear that some users are more accustomed to losing than others. One particular streamer suffering from Fall Guys defeat is popular Twitch personality TimTheTatman who has famously never achieved a win.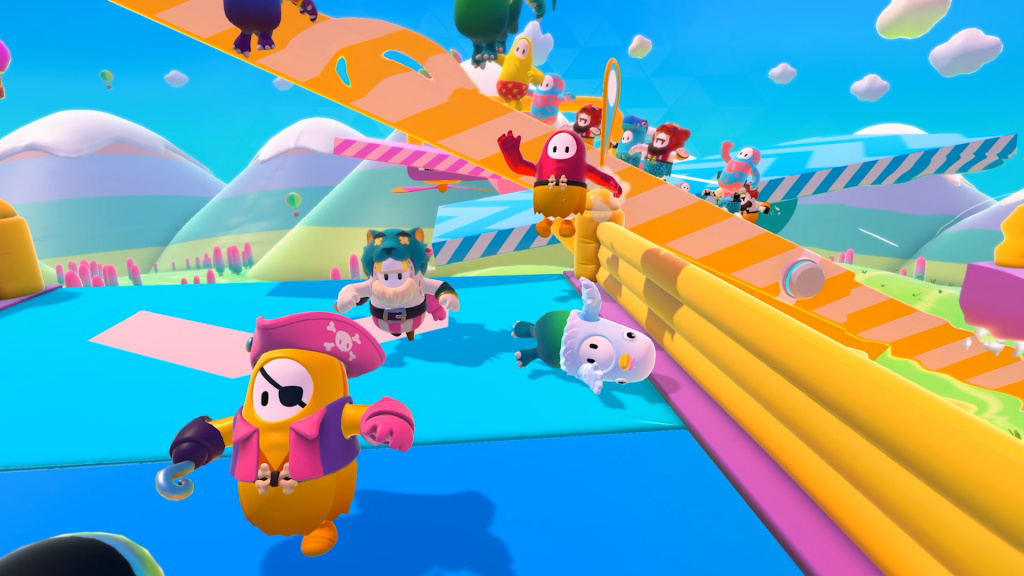 Fall Guys is the game of the summer (Picture: MediaTonic) 
Although Hippiedude12345 might have come out of this experience with a dislocated shoulder and maybe a small case of Fall Guys PTSD, at least he doesn't yet have an ESPN article about his failures.
Fall Guys is available now on PlayStation 4 and PC. PlayStation Plus members can download it for free this month.