Underway for two weeks now, the Festival of FUTball promotion is here to celebrate the Euro 2020 competition. EA Sports have released Teams 1 and 2 featuring loads of new Ultimate Team cards subject to live upgrades.
The event came as a bit of a surprise, as many suspected the Team of the Season would signal the end of the Ultimate Team cycle. Now adding another wrinkle to FUT, EA Sports is introducing a new pack system including "Preview Packs" which will allow players a sneak peek at what they're set to purchase.
Check out the new FIFA 21 pitch notes featuring the Festival of FUTball - Preview Packs, coming soon to a platform near you.
FIFA 21 Preview Packs - start time, how do they work
Preview Packs are set to go live in FIFA 21 Ultimate Team on Friday 18th June 2021 at 9 pm BST. As of writing, they are set to feature in Ultimate Team for the remainder of the Festival of FUTball promotion.
The Preview Packs will allow gamers to see all the items contained within the pack before making a decision on whether they want to buy it with FUT Coins or FIFA Points. Preview Packs will be the only pack type available in the FUT Store during the promotion, at the end of the campaign other pack types will return.
Packs not directly obtained from the FUT Store, such as rewards from Division Rivals, or earned from an SBC or Objective challenge will not be Preview Packs and will continue to function just like any other FUT Pack.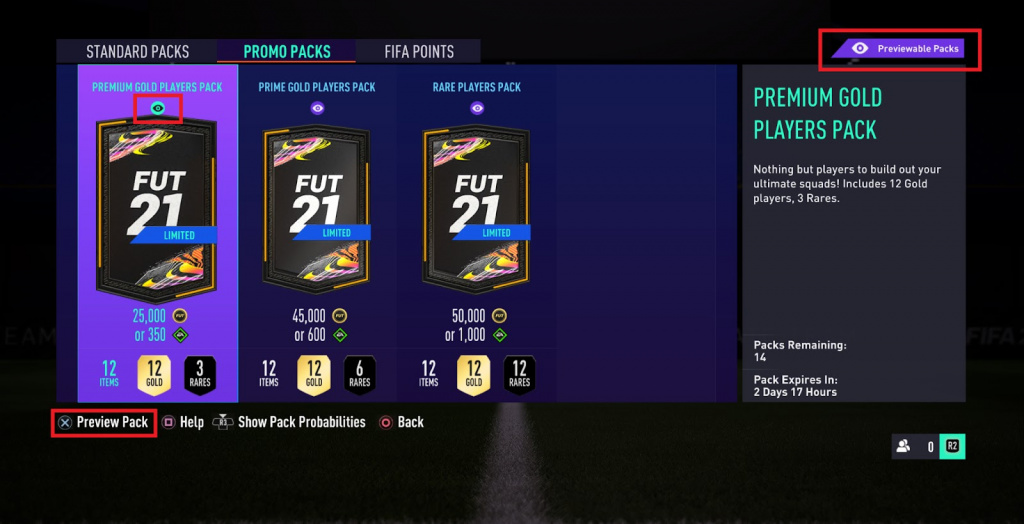 (Picture: EA Sports)
As always, stay in tune with our FIFA 21 tab throughout the entire Festival of FUTball promotion. We'll be sure to keep you in the loop with all the latest breaking teams, SBC, and Objectives challenges.