Denmark has had a spectacular run at the Euros, making it all the way to the semis as of the time of writing, and EA Sports has decided to commemorate such an occasion by giving Danish players unique
Festival of FUTball
cards, including one for Stryger Larsen.
The 30-year-old right-back has been a constant reliable man for Udinese in the Serie A, playing over 140 matches the past four seasons, sadly, there hasn't been much in the form of trophies coming his way.
For Denmark, he's played over 40 matches and has taken part in the World Cup in 2018, his first and only appearance at the tournament so far.
Let's get down to everything you need to know about the Strygen Larsen FOF card.
Strygen Larsen FOF - Stats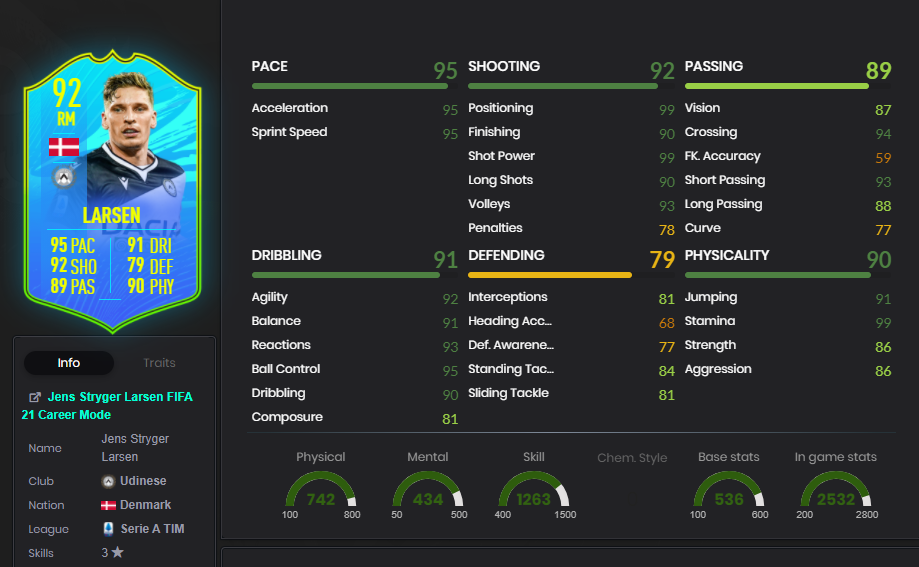 Larsen FOF is a right-midfielder, and as such, his defensive duties are set to the side with his Sliding and Standing Tackle being the only ones above 80.
In terms of offensive stats, this is where Larsen shines with stats like 95 in Acceleration and Sprint Speed, 94 Crossing, 90 Dribbling, 90 Finishing, 99 Shot Power, and 99 Stamina.
Strygen Larsen FOF SBC - How to complete
To earn a Stryger Larsen FOF you'll need to exchange a single squad.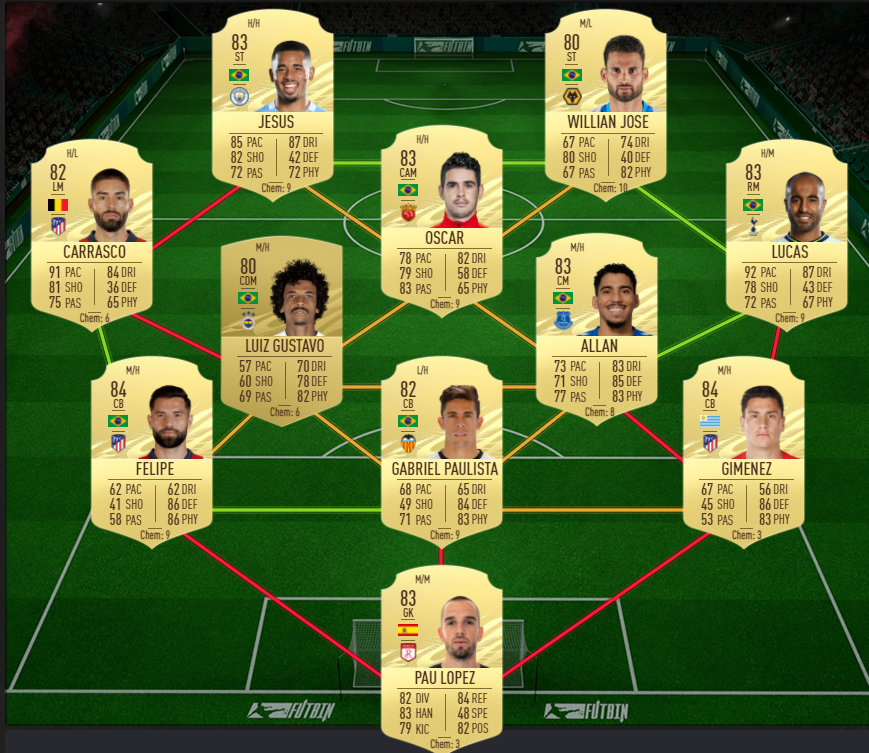 # of players from Serie A TIM: Min 1
Squad Rating: Min 83
Team Chemistry: Min 80
# of players in the Squad: 11
Cost: 70,000-89,000 Coins
Don't forget that if you complete the Delaney, Braithwaite, and Stryger SBCs, you'll earn a Prime Gold Players pack.