Football Manager 2021 is the latest iteration of Sports Interactive's hugely popular manager simulator and the first thing many fans of the game will do once they get it is download and install a logo pack.
It may seem like a minor issue not to have the correct logos and badges but when you can manage in the Argentinian 2nd division it is nice to see the real-world's teams and logos represented in-game.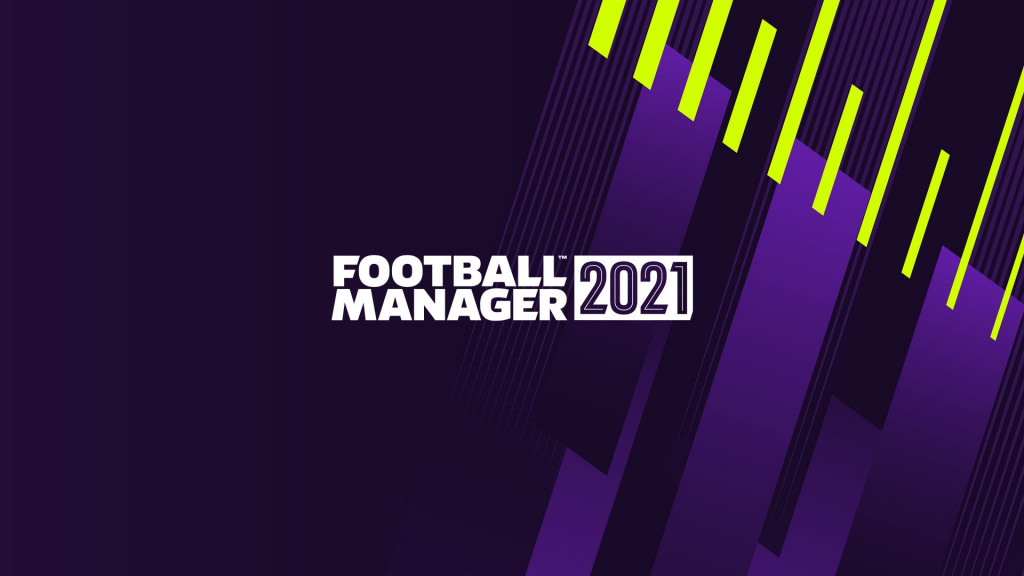 (Picture: Sports Interactive)
There are also a few situations thrown up with licensing that work to break the immersion, Juventus being called Zebre and with just a standard black and white striped shield for a club badge.
Or Leicester City being the only licensed English Premiership team meaning they stick out like a sore thumb in a sea of basic badges.
Thankfully every year there are a number of different logo packs to download and install into the game that will make your experience even closer to the real thing.
Doing so is easy and to make it even easier we have detailed some of the best logo packs and produce a handy installation guide to get you going.
The best Football Manager 21 logo packs
The amount of variety in logo packs can be a little daunting - especially when most are just looking for the 'best' logo pack, the one which updates the logos to the ones used by the real-world clubs.
And we do have all the details for the most realistic logo pack for FM 21 but we have included a few others that take a more artistic approach that you may find more to your liking.
All these logo packs include badges and logos for the top teams from the biggest leagues and you'll not find the need for any further add-ons.
Remember though, this is just the logos and not the real competition names, player pictures or trophies - all of which can also be updated to better reflect reality.
Fotbe Logos
by FMSCOUT.com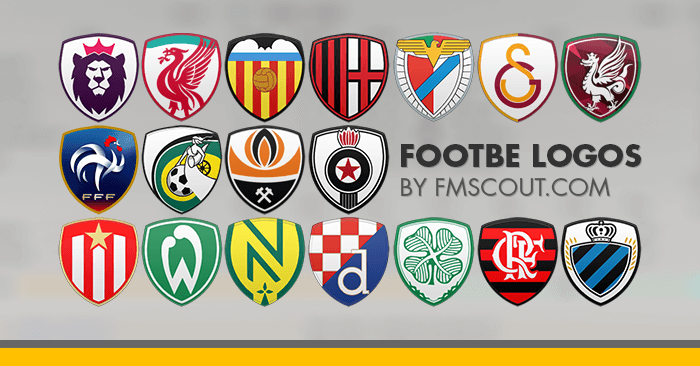 (Picture: Fotbe)
Initially created for football predictions service, Fotbe four years ago, the logos proved so popular, that the creator has now made them available for Football Manager.
The concept behind them is 3-fold:
use the same shape for all
simplify the original version
keep it recognizable when small
Using these design philosophies what you get is nice, clean, and vibrant designs that capture the spirit of each of the clubs they represent.
43 Leagues and competitions from world football are covered here including the EPL, La Liga, Serie A and the Bundesliga.
More information and links to download the pack can be found exclusively through the FM Scout website.
FMV Logos FM 21 Megapack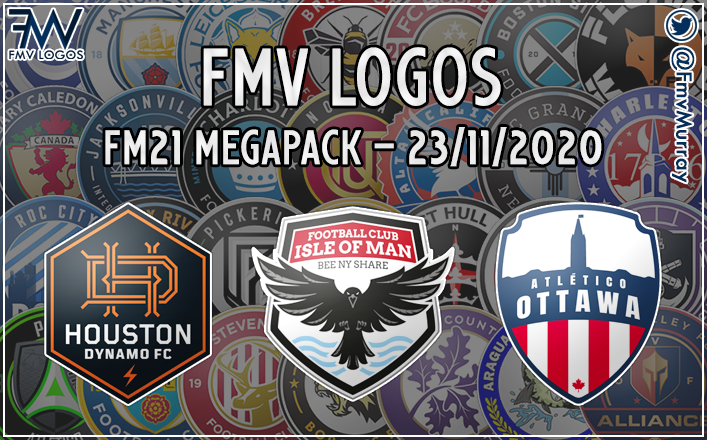 by FMVMurray
The popular FMV logos megapack has been updated for FM 21. This logo pack contains nearly 25,000 clubs, plus competitions, nations, and flags.
The creator is continually updating the pack and is promising monthly updates as he aims to get every club in the game with their correct logo/emblem/badge.
This is one for those that like things to look as they should with no messing.
You can download the FMV Logos FM 21 Megapack here.
FM 2021 Standard Logo Pack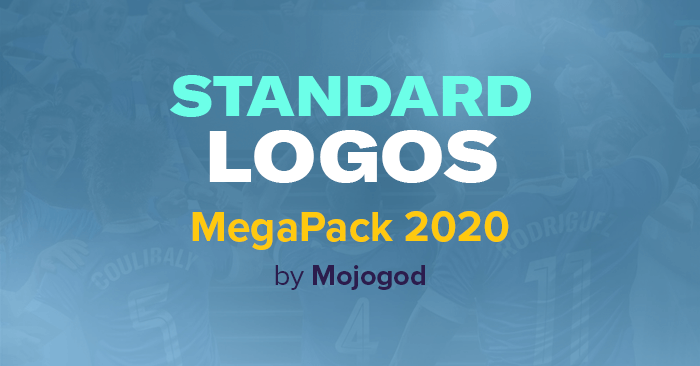 by MojoGod
An OG logo pack if there ever was one, huge amounts of teams represented here including:
Africa: 2579 logos
Asia: 5217 logos
Europe: 27182 logos
North America: 2858 logos
Oceania: 357 logos
South America: 3820 logos
Competitions: 4276 logos
Nations: 241 logos
A great no-nonsense pack that will see you right.
How to install FM 21 logo packs
Installing logo packs in Football Manager 2021 isn't difficult but it is more arduous than it needs to be.
First up, all of the logo packs listed here need to be extracted so make sure you have WinRAR installed to be able to do this.
Then follow these instructions:
Head to the directory: /Documents/Sports Interactive/Football Manager 2021.
In that folder, add a new folder named 'Graphics' and within that folder, add another and call it 'Logos'.
Extract it to the Logos folder.
Load up Football Manager 2021 and when in the main menu head into the 'Preferences' menu.
You should see the 'Most Common' option. Click the drop-down menu here and change it to the 'Interface' page.
Scroll down to the 'Skin' sub-heading and ensure only 'Reload skin when confirming changes in Preferences' is ticked.
Click 'Confirm' and then restart your game.
Now you can enjoy all the logos for near enough every team!
Remember if you want to get all the correct player names, trophies, and competitions check out our guides for those too.