Genshin's 2.3 update is just a few days away, bringing a bunch of new features and content including the debut of two new characters, Arataki Itto and Gorou, as part of the adventurers' roster from the Inazuma region.
Players will also have the chance to improve their inventory by collecting a series of new artifacts, available as rewards you can get by defeating powerful enemies in the nation of eternity.
That said, let's take a look at the two new artifact set you will find in the 2.3 update.
Ocean-Hued Clam
The first of the two sets will be the Ocean-Hued Clam, a series of artifacts mostly focused on powering up the Divine Priestess from Watatsumi Island, Sangonomiya Kokomi.

These artifacts are based on the environment you can find on this island, featuring shell-like touches adorned with majestic pearls.
There are a total of five items added as part of this set:
Sea-Dyed Blossom (Flower)
Deep Palace's Plume (Plume)
Cowry Of Parting (Sand)
Pearl Cage (Goblet)
Crown Of Watatsumi (Circlet)
Looking at the set's effects with two pieces, it will increase all healing by 15%, while with four, all healing effects will generate a Healing Bubble (HB), up to once per 3.5 seconds.
These HBs will accumulate Stacked Healing (SH) as characters get healed and burst after three seconds, healing all nearby characters (50% of SH) and damaging nearby enemies (90% of SH).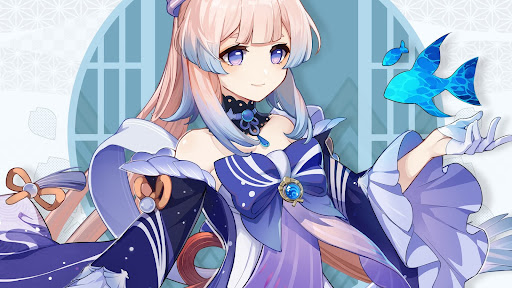 Obviously, these effects will not only benefit Kokomi but also Barbara, Qiqi and Jean.
The Ocean-Hued Clam set pieces will be found in a new domain to be revealed on Seirai Island.
Husk of Opulent Dreams
The second new set will be called Husk of Opulent Dreams, and this will be essential to maximising both Arataki Itto and Gorou's damage and defensive stats.

These artifacts will have a more traditional look with gold and black tones, adorned with decorative stones.
There are a total of five items added as part of this set as well:
Bloom Times (Flower)
Plume of Luxury (Plume)
Song of Life (Sand)
Calabash of Awakening (Goblet)
Skeletal Hat (Circlet)
As for the artifacts' effects, with two pieces, it will increase DEF by 30%, while with four, the on-field character's Geo damage will grant +6% DEF and +6% Geo damage, up to one stack every 0.3 seconds, for a maximum of four stacks.
When off-field, one stack is gained every three seconds. When new stacks are not gained, the buff loses one stack every six seconds.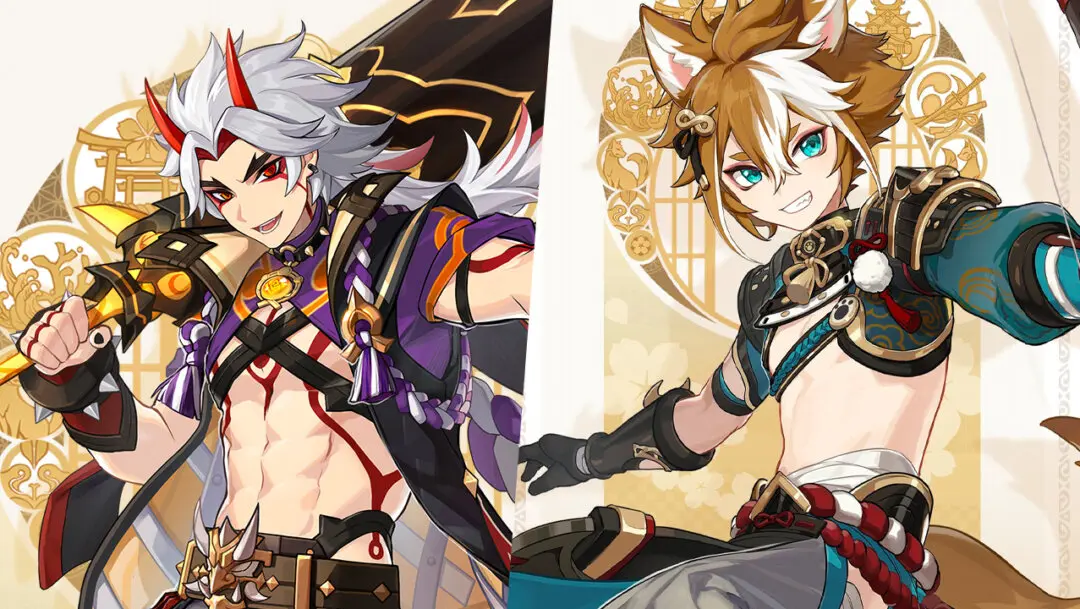 Thanks to its Geo affinity, characters like Albedo and Noelle will be among the best to use this set if you don't manage to pull any of the new characters in this update's gacha.
Aas with the Ocean-Hued Clam set, the Husk of Opulent Dreams pieces will be found in a new domain on Seirai Island.
In the meantime, don't forget to check our dedicated Genshin Impact section, where you can find all the news, guides, and previews you desire, as well as our Genshin Impact Twitter account.
Featured image courtesy of miHoYo.