The next major update for Genshin Impact "Fleeting Colors in Flight" has arrived, and with it, players now have the chance to experience a new adventure in Liyue with the return of the Lantern Rite festival, and also get their hands on two new characters with great support skills.
As there is a lot to cover around in this patch, here we have brought you a summarized guide with everything featured in the 2.4 update.
So with that said, let's get things going.
Genshin Impact 2.4 new characters: Shenhe and Yun Jin
This update has brought the debut of both "Lonesome Transcendence" Shenhe and the "Stage Lucida" Yun Jin. These two use a polearm as their main weapon, while Shenhe features a Cryo affinity and Yun Jin has Geo skills to her disposal.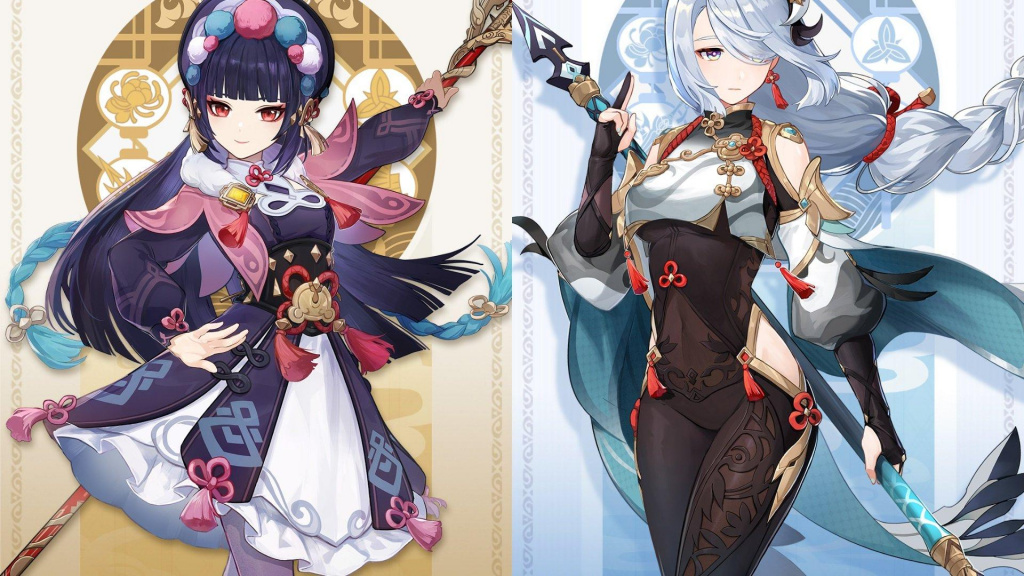 In short, Shenhe is an adepti disciple with a most unusual air about her. Having spent much time cultivating in isolation in Liyue's mountains, she has become every bit as cool and distant as the adepti themselves.
As for Yun Jin, she is a renowned Liyue opera singer who is skilled in both playwriting and singing. Her style is one-of-a-kind, exquisite and delicate, much like the person herself.
Shenhe and Yun Jin will be available during the event wish "The Transcendent One Returns" on 5th January, so players will be able to spend their Primogems as soon as the update releases.
Genshin Impact 2.4 new area: Enkanomiya
After the Version 2.4 update, the Enkanomiya region will be available permanently as a side section in Teyvat's map.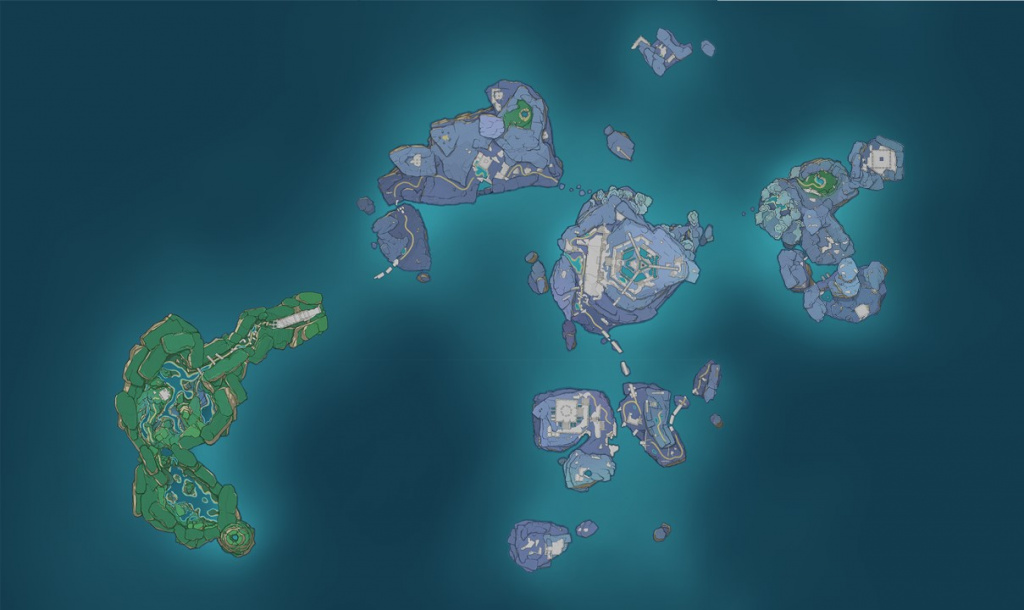 As we know, Enkanomiya has a great relevance within the lore of the game, being the place from which the people of Watatsumi Island emerged, who have continued practising the traditions of this place through generations.
To access Enkanomiya you must already complete these requirements:
Reach Adventure Rank 30 or above
Complete the Archon Quest "Chapter II: Act III - Omnipresence Over Mortals"
Complete the World Quests "The Moon-Bathed Deep" and "The Still Water's Flow"
Of these objectives, the one you must focus to do first is the World Quest "The Moon-Bathed Deep", as it allows you to discover and break a series of seals distributed throughout Watatsumi Island, in order to obtain a special key forged from the blood of the Watatsumi's Omikami.
Genshin Impact 2.4 new featured events: Lantern Rite festival
During the 2.4 cycle, all players will have the opportunity to witness first or once again the Lantern Rite festival, one of the most beloved events of the entire game, as players ventured into a series of quests to help the powerful adepti Xiao deal with some bad spirits, while the Traveller and Paimon tried to make him join the celebrations in Liyue.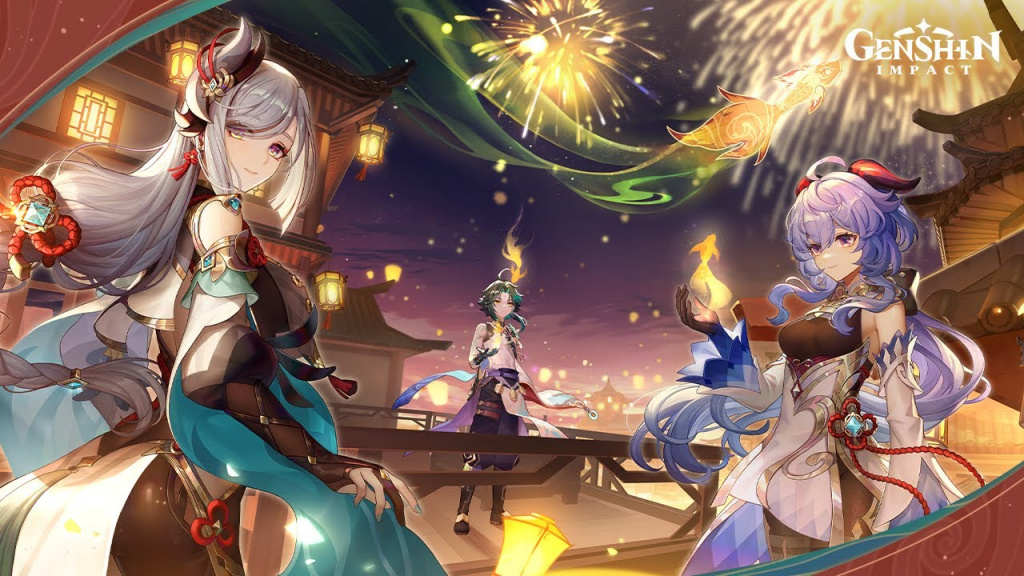 This time, the Lantern Rite will also bring some great rewards for everyone who gets involved, divided into three sections:
"May Fortune Find You" Daily Login Event
From 25th January to 9th February, you can log in up to 7 days to receive 10 Intertwined Fates and other rewards. The only requirement is to get at least Adventure Rank 5 or above to be able to claim them.
Day 1: 1 Intertwined Fate
Day 2: 80,000 Mora
Day 3: 2 Intertwined Fates
Day 4: 18 Mystic Enhancement Ores
Day 5: 2 Intertwined Fate
Day 6: 8 Hero's Wit
Day 7: 5 Intertwined Fate
"Flowing Lights and Colors" - Lantern Rite Gifts
Following the daily gifts above, from 9th February until the end of Version 2.4, players can log in to the game to receive Fragile Resin, Intertwined Fate, and even more rewards:
9th February: 1 Intertwined Fate, 5 Golden Crabs, and 6 Sanctifying Unction
10th February: 1 Fragile Resin, 5 Tianshu Meat, and 5 Hero's Wit
11th February: 1 Intertwined Fate, 3 Guide to Diligence, and 10 Mystic Enhancement Ores
12th February: 1 Fragile Resin, 3 Guide to Gold, and 50,000 Mora
13th February: 1 Intertwined Fate, 3 Guide to Prosperity, and 6 Sanctifying Unction
Fleeting Colors in Flight main quests
Last but not least, and as with other big events in Genshin Impact, you will be able to take part first part on this celebration in a series of special quests named after the update.
These will be available in the following dates, while you must already reached Adventure Rank 28 or above, and completed the Archon Quest "Chapter I: Act III - A New Star Approaches" and the Archon Quest Interlude Chapter: Act I - "The Crane Returns on the Wind", so you can get access to them.
25th January: Part I
27th January: Part II
31st January: Part III
As you complete these quests, you will also have the chance to redeem some rewards in the Afterglow Market, available until 14th February.
Genshin Impact 2.4 new equipment
This time, we only have a new weapon added into the game's arsenal, being none other than Shenhe's essential tool, the Calamity Queller.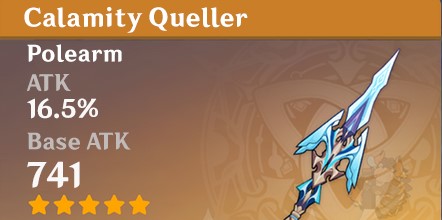 This 5-star polearm is a keenly honed weapon forged from some strange crystal. Its faint blue light seems to whisper of countless matters now past. This comes with a special passive that increases Elemental DMG, and also increases ATK when using an Elemental Skill.
The Calamity Queller will be available during the event wish "Epitome Invocation" on 5th January, along with other powerful weapons with a huge drop-rate boost.
Genshin Impact 2.4 new outfits
Aside from the new characters, both Keqing and Ningguang have also received a couple of new outfits/skins, as part of the Lantern Rite theme.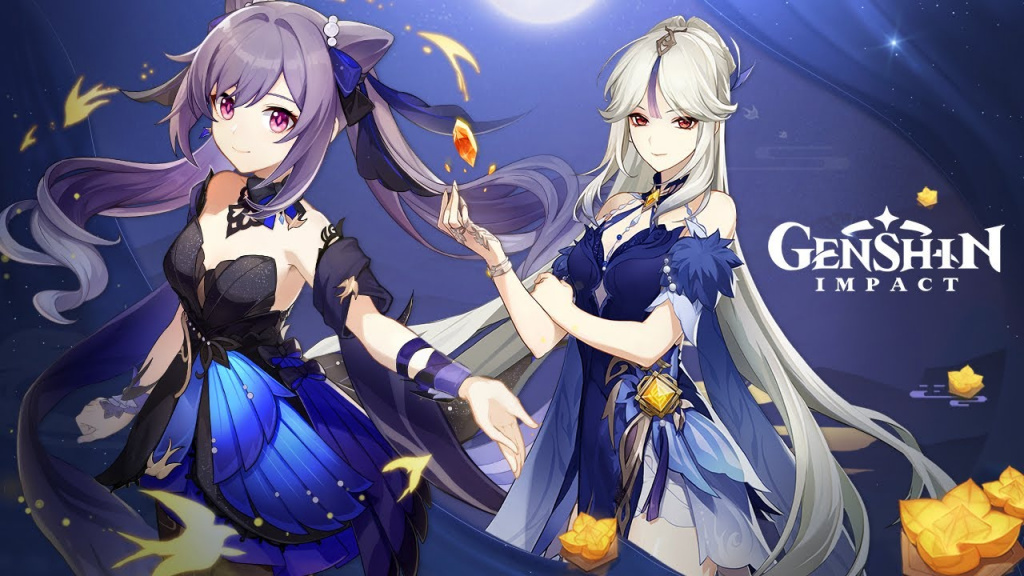 The "Opulent Splendor" is Keqing's formal wear. Amidst the beautiful dawn of the Lantern Rite, the threads weaved by days of hard work intertwine into a light yet magnificent appearance.
"Opulent Splendor" will be available for purchase in the Character Outfit Shop at a limited-time discount. During the discount period, the price of the outfit is 1,350 Genesis Crystals. The price will revert to 1,680 Genesis Crystals after the limited-time discount ends. The outfit can only be purchased once.
The "Orchid's Evening Gown" is Ningguang's formal wear. The long cyan skirt traces her elegant curves, and the butterfly wings at her ankles lend the outfit a touch of light grace.
During Version 2.4, Travelers can obtain Ningguang's "Orchid's Evening Gown" for free through the "Fleeting Colors in Flight" event. After Version 2.4 is over, Travelers can buy the outfit in the Character Outfit Shop at 1,680 Genesis Crystals.
Genshin Impact 2.4 new quests and enemies
There are a ton of quests and challenges now available, all linked to the new characters and featuring the first steps towards the stage of your journey at Sumeru, the Dendro Archon nation.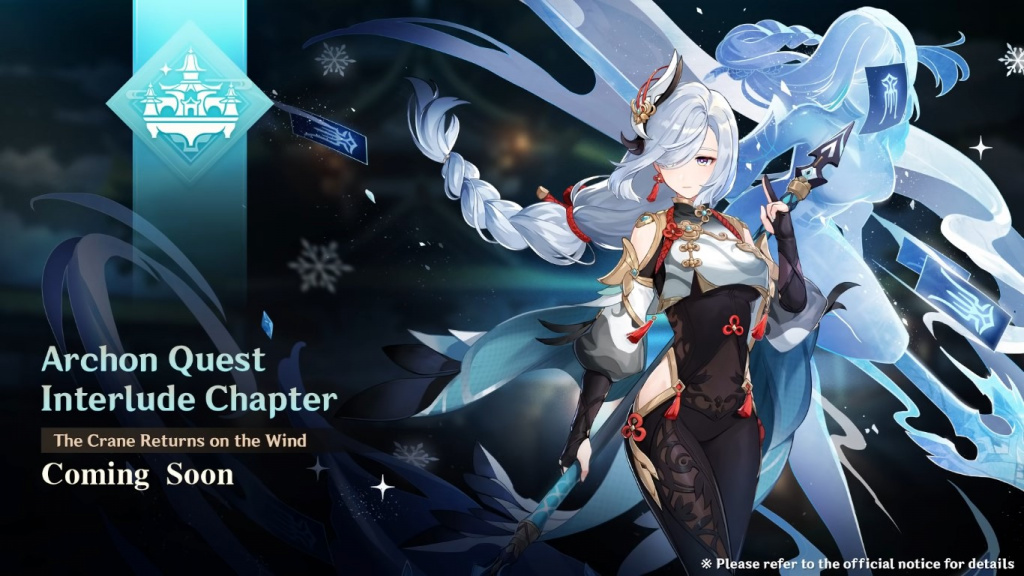 Archon Quest Interlude Chapter: Act I - "The Crane Returns on the Wind"
This will be permanently available after the Version 2.4 update, however, you must already complete the Archon Quest "Chapter I: Act III - A New Star Approaches" to have access to it.
Hangout Events: Series V
This time, you can enjoy two new Hangout Events focused on Ningguang (Act I "The Jade Chamber's Returning Guest") and Yun Jin (Act I "A Song That Knows Grace").
To unlock both of them, you must reach Adventure Rank 28 or above and complete Archon Quest Interlude Chapter: Act I "The Crane Returns on the Wind", in addition, to collecting Story Quests for each one.
New World and Commission Quests
With the debut of Enkanomiya, four new World Quests and 13 new Commissions are now available to collect more rewards and Primogems, while also unlocking more interactions in the world map, so don't miss the chance to complete them.
New World Quests: "Hereafter: The Trail of Pervases," "Hereafter: All is Well," "Hereafter: Return to the Mountains," and "The Very Special Fortune Slip," and more.
New Commission Quests: "Uninvited Guests," "Adventurer Exam: Battle Tactics," "Adventurer Exam: The Art of Adventure," "Adventurer Exam: Taking Flight," "Anna the Adventurer!," "Ahoy! A Pirate's Growth for Ye!," "Troubles Traveling Through Tributaries," "The Little Pirate Goes Out to Sea," "The Littlest Journey: Medicine On-Hand," "The Littlest Journey: Non-Emergency Food," "The Littlest Journey: Means of Self-Defense?," "Owe Mora, Pay Mora," and "Return to Days of Winter."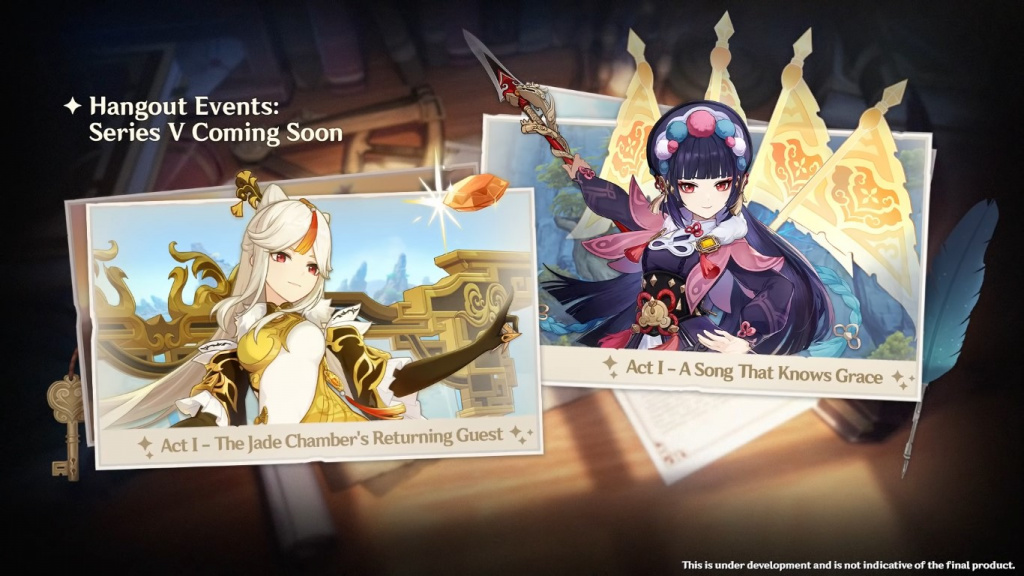 New Enemies and World Boss
To close this off, we can't forget talking about the new threats coming into the game, more specifically to Enkanomiya.
Primordial, Rimebiter, and Bolteater Bathysmal Vishap
These are predators that lie in wait within the pitch-dark watery depths. These appear to have adapted to some unknown power out in the deep seas such that they can use elements other than Hydro...
When these face strong foes, they will use their powerful Cleansing Shower. Characters hit by this attack will lose a certain amount of Elemental Energy. If they do not have sufficient Elemental Energy, they will lose HP.
Abyss Lector: Fathomless Flames
A monster of the Abyss Order who sings of the warmth of the dark flames. Some of its attacks will apply the brand of the abyssal flame when they deal DMG to characters. These brands will explode after a short while, causing the whole party to lose large amounts of HP.
Cryo, Electro, and Pyro Specter
High elemental concentrations have resulted in the creation of this floating creature. When it takes a single grievous hit, it will build Fury. When a Specter hits maximum Fury, it will expand, becoming larger and stronger, and it will explode violently when defeated.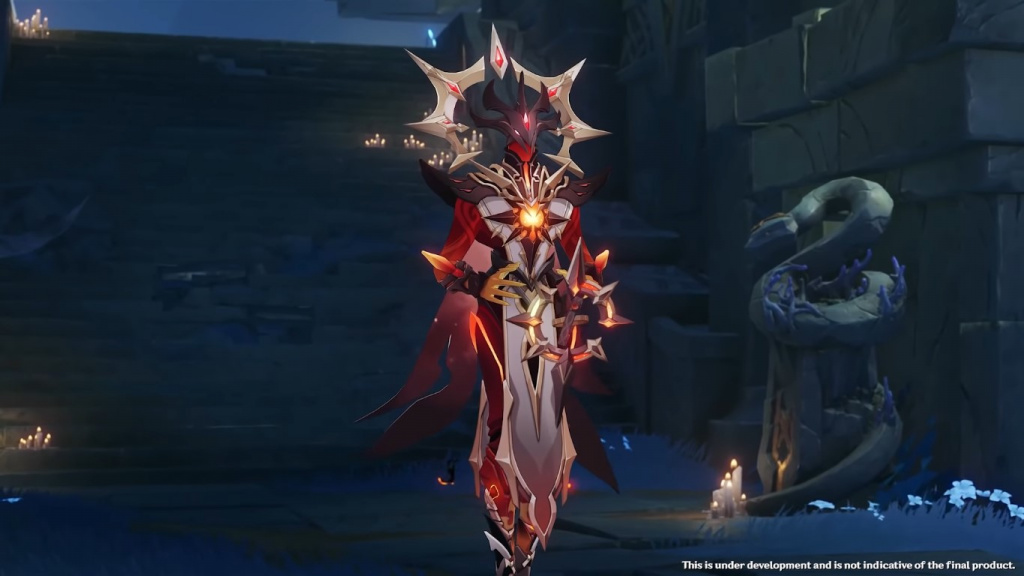 You can find other additions and the complete list of bug fixes in miHoYo's player community, HoYoLaB.
In the meantime, don't forget to check our dedicated Genshin Impact section, where you can find all the news, guides, and previews you desire, as well as our Genshin Impact Twitter account.
Featured image courtesy of miHoYo.