The Genshin Impact 2.6 update is absolutely filled to the brim with content, from a new playable character called Kamisato Ayato, events, The Chasm area, enemies, and much, much more. Developer HoYoverse also expanded the game's cooking menu, adding additional food recipes for Travellers to acquire, for example, the Quiet Elegance food cooked by Ayato. There's also the Katsu Sandwich food to make in Genshin Impact 2.6.
In this guide, we will tell you exactly how to get the Katsu Sandwich food, how to get the recipe and the food's effects depending on the quality.
How to make Katsu Sandwich in Genshin Impact 2.6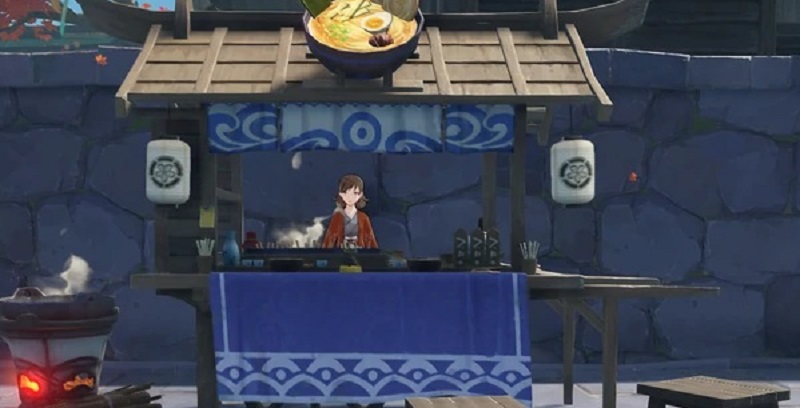 A description of the Katsu Sandwich in Genshin Impact via the Wiki page reads: "A nutritionally-balanced meal. The two bread slices clip a thick-cut katsu slab between them. The fragrant, slightly sweet-and-sour sauce is the key to preventing this meal from being too rich. A brilliant mix of outlander style and local flavour!"
Sounds tasty, right? But how do you make it and where can you find the recipe?
Thankfully, it is very easy to start making the Katsu Sandwich (2-star rarity) in Genshin Impact. All you need to do is purchase the recipe from Ryouko in Ritou for 2,500 Mora.
If you have the ingredients, you can start cooking it right away.
Genshin Impact Katsu Sandwich recipe & effects
If you want an edge in battle, the Katsu Sandwich food might just be the one for you to cook. It increases your party's attack rating by 66/81/95 (quality dependant) for 300 seconds (5 minutes). 
Keep in mind that this food does not have an effect on other players (co-op). Instead, it only affects the characters in your party.
Katsu Sandwich recipe ingredients:
3x Flour
2x Raw Meat
1x Cabbage
These ingredients to cook the Katsu Sandwich recipe definitely shouldn't be hard to come by, which makes this recipe a must-have for most players.
Now that you know how you can make the Katsu Sandwich in Genshin Impact, how you can get the recipe and the food's effects, all that's left to do is eat some sandwiches...Bon appetite, Travellers!
Don't forget to check our dedicated Genshin Impact section, where you can find all the news, guides, and previews you desire, as well as our Genshin Impact Twitter account.
Featured image courtesy of HoYoverse.